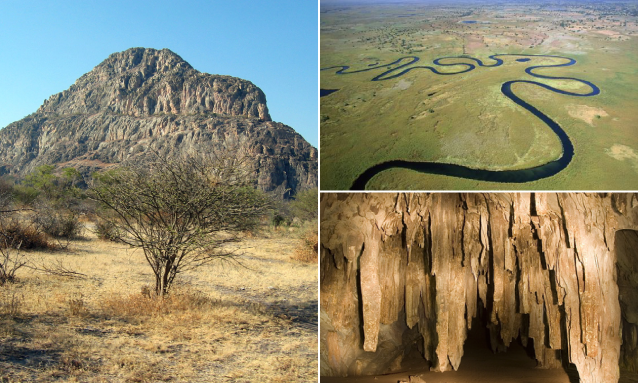 In an effort to diversify the region's tourism away from the Big Five, there are plans are to create a heritage trail that will link Namibia and Botswana.
The Botswana Predator Conservation Trust (BPCT) and Kalahari Wildlands Trust (KWT) are conducting a feasibility study for a heritage trail to link tourist attraction sites in western Namibia with Ngamiland west areas.
A consultant in the project, Mod Masedi said in an interview that the feasibility study, which was expected to take three weeks, was already in motion. He said the project, dubbed Khaudum-Ngamiland Wildlife Dispersal Area (KNWDA), was recognised as a significant development for maintaining wildlife habitat connectivity in the greater Kavango Zambezi Transfrontier Conservation area (KAZA).
Masedi also highlighted that the project scope in the trans-boundary region aims to connect habitats and tourism destinations of Khaudum National Park and the NaJaqna and Nyae Conservancies of eastern Namibia with tourism opportunities in western Ngamiland. Furthermore, he noted that the region includes the UNESCO World Heritage Sites of Tsodilo Hills and the Gcwihaba Caves as well popular tourist destinations around the Okavango Delta.
Masedi said the goal is to address inter-dependent goals of poverty alleviation and wildlife habitat connectivity in the KNWDA by initiating the development of an attractive tourism transit route linking wilderness and heritage sites with viable tourism initiatives. He indicated that the heritage trail would also cover villages in Ngamiland west such as Kareng, Sehithwa, Etsha, Ikoga, Tsodilo Hills, Nxau and others.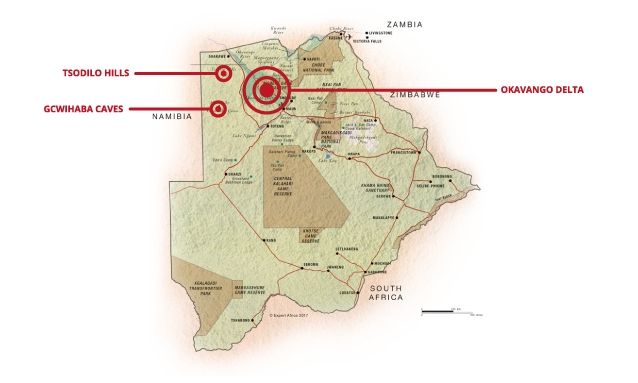 Additionally, he noted that the KNWDA portion of the greater KAZA landscape is known to hold some of Botswana's most extraordinary scenes but is comprised mainly of large tracts of relatively unknown wilderness and cultural landscapes.
Masedi said there are untapped tourism-related activities in the areas such as cultural and landscape tourism.
"These peoples have sites in which they can operate cultural villages, tourism that is related to their culture and history, but they are not capacitated on how to explore them," he said.
Masedi further said that there are some cultural festivals such as the Otjiserandu in Tsau by the Ovaherero community, which need to be packaged and mapped onto the trails so t tourists know the best time to visit.He also observed that tourists also want to interact with local communities.
Reference: BOPA