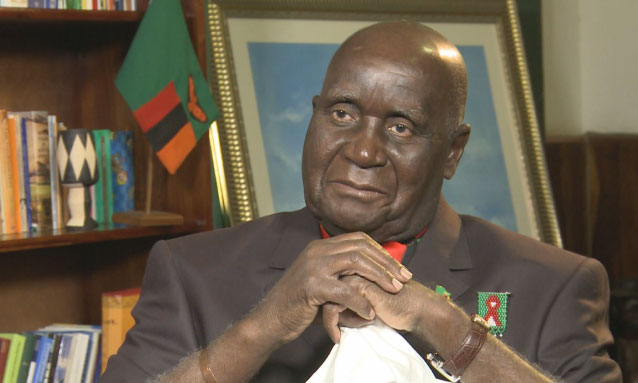 His Excellency the President Dr Mokgweetsi Masisi has declared a seven-day mourning period in Botswana following the death of the founding President of the Republic of Zambia, Dr Kenneth Kaunda, also popularly known as KK. By presidential decree, all flags will fly at half-mast during this period.
Dr Kaunda, who died today aged 97, was the first Head of State to visit Botswana shortly after independence in 1966. His four-day State Visit to Botswana, from May 21st to May 24th, 1968, ushered in a period of unparalleled bilateral relations between Botswana and Zambia. After Zambia gained its independence following British colonial rule, Dr Kaunda became Zambia's first president in 1964. Dr Kaunda was to rule Zambia until 1991, during which period he played a pivotal role in the liberation struggles from racist regimes across southern Africa. Dr Kaunda had been at the forefront of the struggle for independence in his own country.
Having been at the forefront of Zambia's independence struggle against the racist Central African Federation, as the country's first Zambian President from 1964 to 1991, Kaunda played a key role in hosting and supporting South African, Zimbabwean, Angolan, Mozambican and Namibian and freedom fighters. During his time, Lusaka served as the headquarters of the ANC.

During Dr Kaunda's presidency, bilateral relations between Botswana and Zambia flourished over the decades, as did his close friendship with the founding President of Botswana, Sir Seretse Khama. 

Scores of young Batswana professionals were trained in Zambia during the nascent stages of Botswana's independence. Zambian expatriate personnel were also among the first to help Botswana form its institutional framework from scratch.
The relations between Botswana and Zambia strengthened further after Sir Seretse Khama's death in 1980, when Sir Seretse's long-term friend and then Vice President Sir Ketumile Masire became Botswana's President. Dr Kaunda traversed the region and beyond in shuttle diplomacy as the liberation struggle in southern Africa intensified.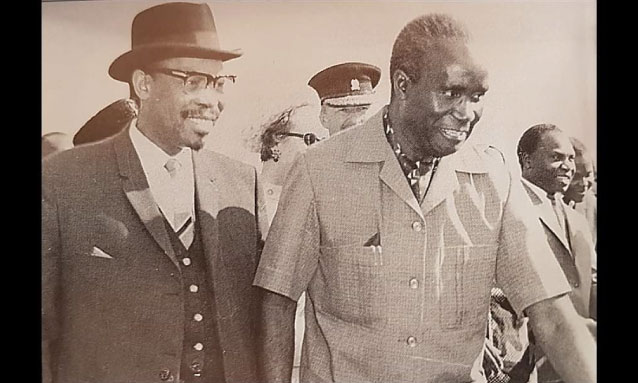 In his message of heartfelt condolences, His Excellency the President Dr Masisi expresses profound sorrow and commiserates with the mourning nation of the Republic of Zambia. Dr Masisi describes Dr Kaunda as an iconic statesman of the highest credentials and selfless dedication to the interests of his own country as well as the wellbeing of neighbours and humankind at large.
The early Botswana-Zambia alliance was crucial to the entire region in that it facilitated the freedom corridor for freedom fighters and refugees to move through Botswana to sanctuary in Zambia and beyond via the Kazungula crossing. The cooperation was sorely tested by the militaries of the Apartheid and Racist Rhodesian regimes, who launched various incursions while unsuccessfully attempting to blackmail both countries into dropping their principled support for the regional liberation struggle. Along with Tanzania's Nyerere, Kaunda and Khama forged the core of the Frontline States alliance that was expanded as a formal block with the 1975 liberation of Angola and Mozambique, followed by Zimbabwe in 1980.
Dr Masisi says Dr Kaunda was Botswana's best friend during the worst of times when the country was battling to find itself during the trying times of early independence when it needed friends the most. He said the charismatic former President of Zambia is a grave loss to his compatriots and all peace-loving people, in Botswana and elsewhere.
The President went down memory lane to quote Dr Kaunda's infamous "One Botswana, One Nation, One Zambia, One Nation" mantra, which he entrenched within the minds of adoring audiences in Botswana each time he visited the country.
Rest in Eternal Peace, Dr Kenneth Kaunda.
Reference: BWGovernment Facebook page / Jeff Ramsay (former Minister) via Facebook