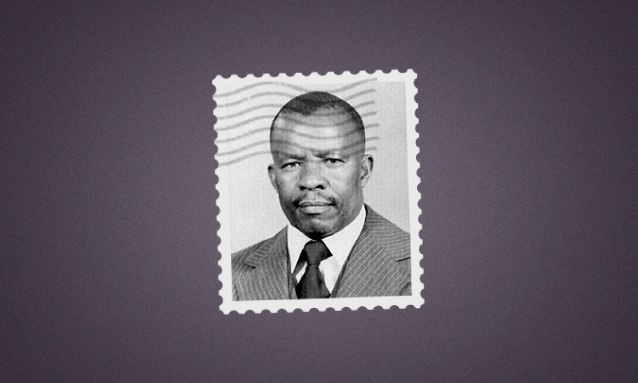 BotswanaPost on June 22 launched its second issue of 2018 stamps on the anniversary of Sir Ketumile Masire's death aimed at appreciating the late former president's contribution towards the establishment and building of Botswana.
Sir Ketumile, Botswana's second president, died on June 22 last year. Speaking during the launch, BotswanaPost's Chief Executive Officer, Cornelius Ramatlhakwane said it was an honour to remember the visionary leader through a remarkable stamp issue.He said the issue celebrates historical events, Botswana culture and attractions and carries messages promoting social change.
Mr Ramatlhakwane noted that Sir Ketumile enhanced productivity and meaningfully developed a livelihood accessible to many Batswana throughout the country. He said until his death, Sir Ketumile remained the respected voice of peace and good governance on the African continent and beyond.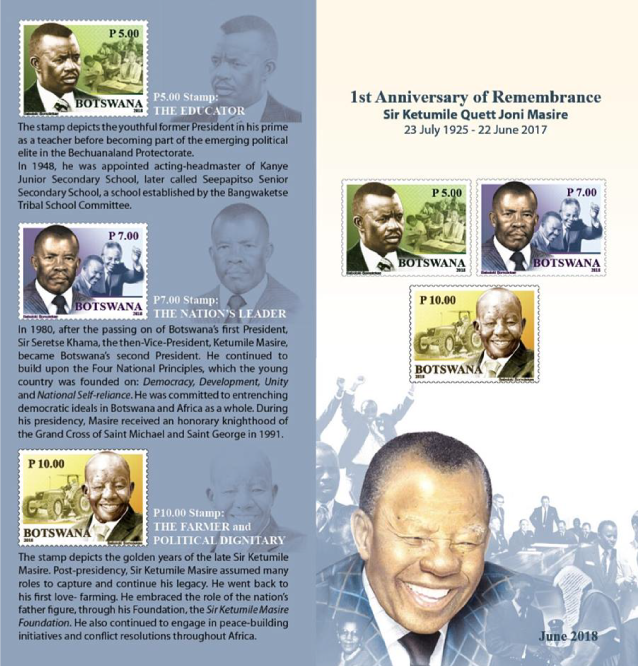 The collection comes in three denominations – P5, P7 and P10 – all depicting the different phases of Sir Ketumile's life.
The P5 stamp depicts the youthful former president as a teacher before becoming part of the emerging political elite in the then Bechuanaland Protectorate, the P7 shows him during his presidency, while the P10 stamp shows him post his presidency as well as his commitment to farming and the agricultural sector.
Source: BOPA