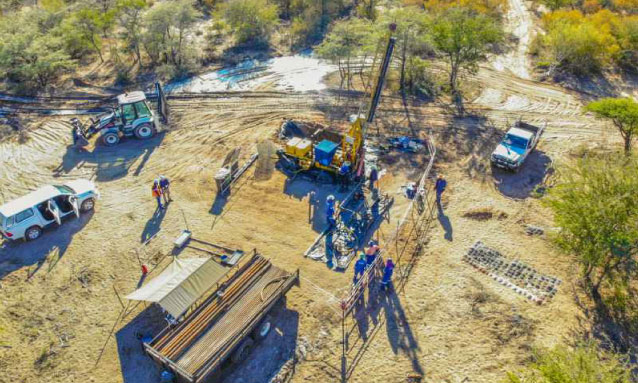 Australia's Sandfire Resources said on Wednesday it had awarded a $496 million mining contract and is set to break ground at the T3 Motheo Copper Project in Botswana's Kalahari Copperbelt in coming weeks.
The Kalahari Copper Belt, which extends for nearly 1,000 km from northeast Botswana to western Namibia, is touted as one of the world's emerging but mostly under-explored copper-silver region.
"Full-scale construction of the $279 million mine development is expected to commence immediately upon receipt of the mining license, which is expected over the coming weeks, with mining scheduled to commence in early 2022," said Sandfire CEO Karl Simich.
The contract was awarded to African Mining Services, which will form a joint venture with a Botswana partner. The 3.2 million tonnes per annum opencast T3 Motheo mine will be the second copper mine to be developed in the area, with U.S-based Cupric Canyon set to start production at its Khoemacau copper mine at the end of this month. The emerging copper belt could help Botswana diversify beyond its mainstay diamond mining, which contributes 70% to its export revenue and has left the southern African country overly exposed to one commodity.
Prevailing high international copper prices will be a boon for Botswana as preferred bidders have been identified for two copper mines currently under liquidation.
Source: https://www.mining.com/web/china-considers-im/