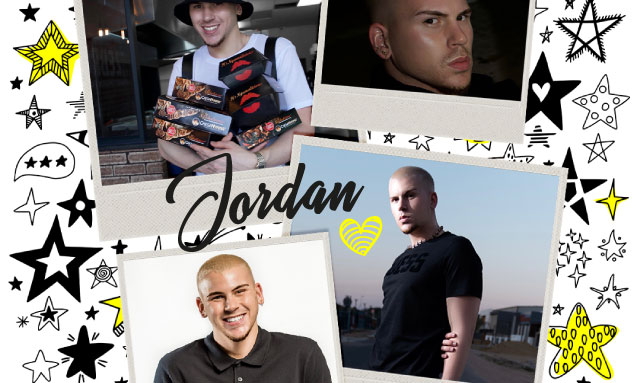 Not many people in Botswana would say they don't know popular social media sensation, Jordan Indigo Vos (aka Stocko sa Lekgowa, aka Mosimane wa Makalamabedi). The young social media influencer, although he'll kill us for saying that, is very industrious and takes to Facebook every day regaling his hordes of fan with his daily exploits.
We discovered Jordan a few years ago and have since never missed any of his hilarious Facebook skits. As a result, over the years, we've become staunch followers. Early this year, we were out shopping at Airport Junction when my husband, who knows just how big of a fan I am, said to me, isn't that your 'friend', Jordan? I froze. I couldn't even speak as a blissfully unaware Jordan waltzed right past us. Fast forward to October 2020, and I finally drummed up the courage to approach him! We were in the parking lot at Sebele Mall when we spotted him.
He looked over and rather than carry on walking, he made a detour towards us and stopped for a chat. It was as if we'd known him for forever! Jordan graciously stood with us for a good 20 minutes while I waxed lyrical about my mad love for him and his work.

Even more gorgeous than he looks in pictures, sweet, affable, hilarious, smart, down to earth – Jordan lived up to the star I imagined he would be. And what's more, he agreed to an interview with YourBotswana!
Ever the consummate professional, we did it all in 24 hours. With COVID in mind, Jordan agreed to do the interview via email; we sent the questions and got everything we asked for back in under 24 hours! Just a dream to work with!
Here's what we found out about the man behind Jordan, the funnyman.
---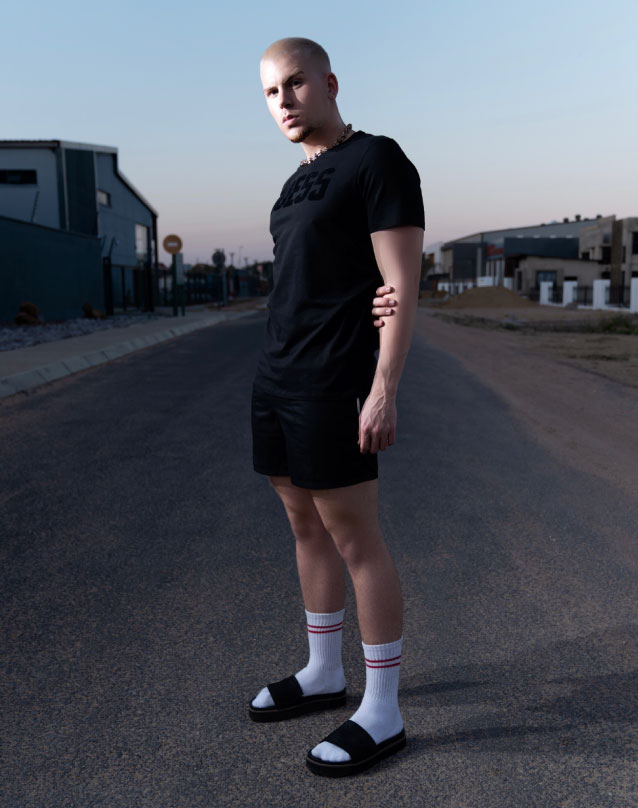 YB: We recently bumped into you and being such huge fans, nearly mauled you when you stopped for a chat. Do you usually engage with and respond to fans on your Facebook page?
JIIV: Let me start by saying that it was lovely to meet both you and Gary. Our mall parking lot conversation could have gone on and on! With this being said, I suppose that answers your question in a sense. I am naturally a chatty individual and so, when I am approached by people who have seen my videos, photos or posts which resonated with them, we naturally engage in either a quick selfie opportunity or a long-winded and very genuine conversation!
YB: Thanks so much – our day was made up, too! Shucks, in our excitement, it never occurred to us to ask for a selfie LOL! Maybe another time. How do you stay so upbeat and chirpy, happy to engage with fans all the time? Does that get exhausting?
JIIV: It is incredibly important for me to be able to at least try and make the people I meet feel happy and cheerful after they have met me. Sometimes it gets a little tough to have to keep smiling and conversing but only if I've had a long day, and I am physically and mentally tired. But for the most part, I try hard to hold it down.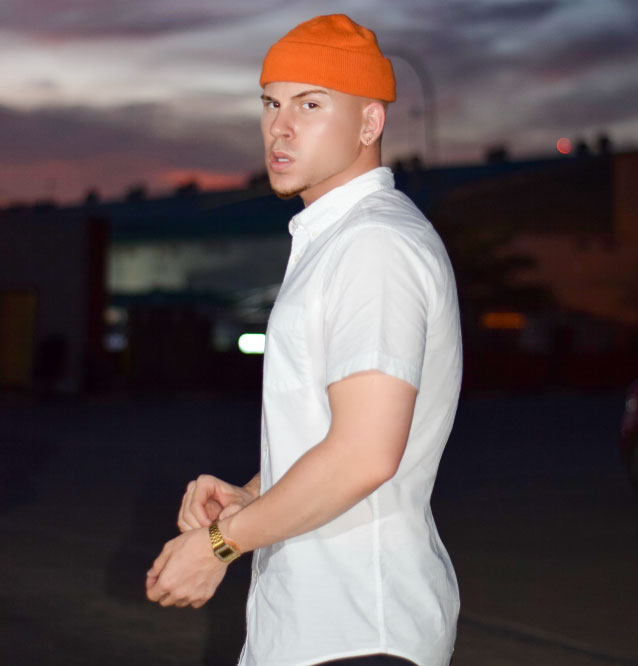 YB: You have quite a following. Your profile has exploded in the last few years, and your star continues to rise. In a climate where many people crave celebrity and believe the hype, how do you remain so grounded?
JIIV: Hehehe! Well firstly, ga ke celebrity (I'm not a celebrity)! Lols, I believe that I've remained grounded simply because I know when and how to take myself seriously – there are moments when I am simply silly with myself and others when I am dead ass serious. It is paramount for anyone, especially those of us in the creative sphere to know our worth and believe in it while remaining flexible enough to be casual.
YB: You recently finished your studies with AFDA – Congratulations on that milestone. Was it per chance anything to do with performing Arts?
JIIV: Unfortunately I haven't officially graduated from AFDA just of yet! We are set to have our graduation ceremony on Friday the 13th of November – splendid day for the graduation in 2020. I started my four-year degree course at AFDA as a Live Performance student and decided to change courses to Producing for Motion Picture Medium.
This decision was a strategic move solely based on the fact that I had and still have never been asked about my formal training in acting at any auditions I have attended. Studying producing was a lot tougher than I had anticipated it to be, but I am grateful that I have completed it. I feel it makes me more employable in the film industry.
YB: Fantastic – you graduate on my birthday, a splendid day indeed! You must be easy to work with, and your work speaks for itself. So, we bet the film industry will soon come knocking. How did you get into performing?
JIIV: I suppose I have always been a natural performer and can attribute that to my dramatic disposition. It was only natural that I would take up a course in tertiary education that was centred around or close to live performance.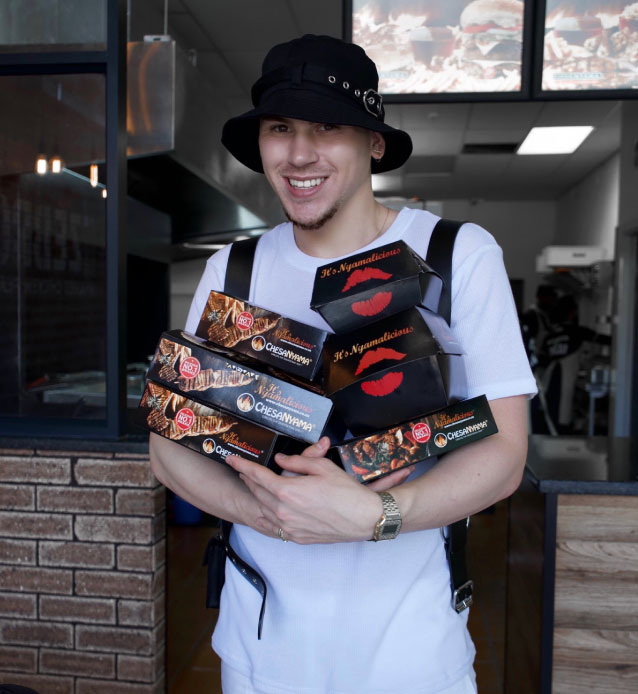 YB: Your sense of humour is very observational but equally as effective in cracking us up. When did you discover you had a knack for comedy?
JIIV: Growing up, I was inspired by Trevor Noah and his uncanny ability to make light of very hard-hitting and heavy socioeconomic situations within his environment. I suppose I've learned to harness that ability in my own way and channel it to a Botswana-based demographic or anyone really who resonates with what I have to say.
It also helps that I've lived in Botswana for 20+ years and so, channelling my day to day whitewashed experiences of the average indigenous Motswana has been particularly influential in building my persona and has also played a role in my skits.
YB: You certainly can't go far wrong being inspired by Trevor Noah! You are quite the trendsetter, very fashion forward. Who and/or what inspires your style?
JIIV: Oh, I love this question and thank you for the compliment. I honestly don't consider myself a trendsetter in any way. But I would like to appreciate the thought that something I do, say or wear resonates with someone out there enough to either change their perspective or get them to act on something.
As my mother will attest to it, I have always been into fashion. I've only more recently discovered the difference between fashion and style.
I can without a doubt say that my style inspiration comes from the likes of Alexander McQueen, Versace and late 80s, early 90s musicians.
YB: Good choices! Given how fit and in shape you are, we couldn't help but observe that you love your food as well, with Chesanyama being a firm favourite. How do you balance your love of food with keeping the flab firmly at bay?
JIIV: Hahaha. If I had it my way, I'd be eating at Chesanyama all day, every day. The funny thing is I don't consider myself to be particularly fit. Let's just say that I haven't achieved my full fitness goals as of yet.
I've currently taken up a 5km running route every morning, and I see it through from Monday to Friday. Each run is followed by a cool-down swim at the pool, which I don't take too seriously. I just like to use it to cool down. I do eat very healthily though; a lot of fruit and veg, which kind of makes up about 60% of my diet as well as litres and litres and litres of water every single day.
YB: We can believe you drink a lot of water with the glow you're always rocking! You used to swim for Botswana. With your star on the rise, is that chapter well and truly closed?
JIIV: Oh, definitely! If I had any chance of ever representing Botswana in the Olympics, I would've had to be at my peak in my late teens or very early 20s, and I've already passed that stage. At one point, I was swimming close to 16 km a day. I could not realistically get back to that fitness level anytime soon. I also just don't have the time.
YB: Wow, 16km – crazy impressive!! The Colours tv show gig – what was that about and how did it come about?
JIIV: Colours was a locally conceptualised, written and directed television series commissioned by BTV. It centred around the trials and tribulations of a young man by the name of Tirelo.
The crew liked to think of it as an African version of Suits meets Scandal set in Botswana. A friend of mine, Mmakgosi Anita Tau was contracted to write several episodes, and so she let me know about the auditions.
I showed up to the auditions, and as you can imagine, I was the only lekgoa (white person) there, much to the directing crew's horror. I did not impress them at all, but since I was the only white person there, I got the part I auditioned for named Tinus Theophilus. LOL.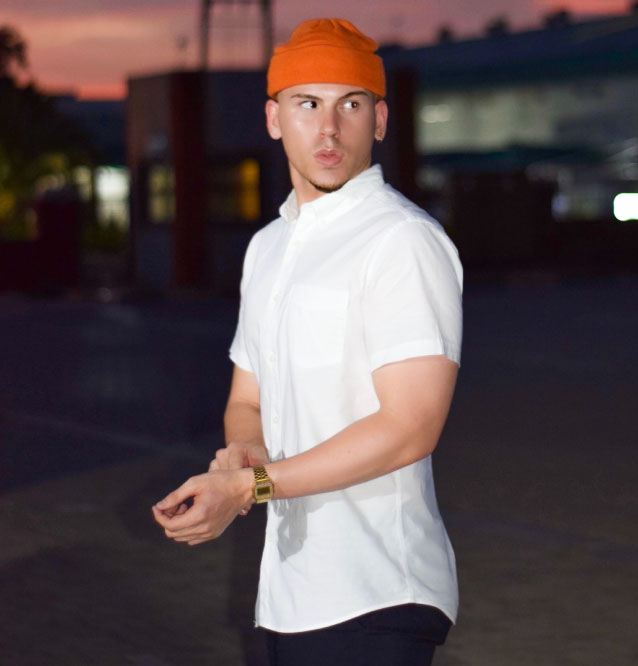 YB: Hahahaha that's hilarious but hey when opportunity knocks…! Any other acting gigs on the horizon?
JIIV: I would absolutely love to say yes there are many acting gigs lined up but unfortunately, there or not. Anyone looking for a white actor, please hit me up.
YB: Fingers crossed! You've been blessed with gorgeous, flawless skin. Being such staunch fans and avid followers of yours, you recently spoke highly of the humble Sunlight soap and Vaseline combo for skin as lovely as yours. Was this a joke, or were you dead serious?

JIIV: OK, so the sunlight was a joke, it's a bit too abrasive for my skin, but by all means, if you're trying to get a good wash in, then go for it! The Vaseline, on the other hand, was not a joke at all. Being an occlusive, I like to use it to lock in all my essential oil's moisture. I have to have a selection of essential oils, a good concealer and a smooth beauty blender.
YB: What else is in your arsenal of beauty products that you simply can't live without?
JIIV: I swear by pure patchouli essential oil on my skin followed by a little bit of tissue oil and Vaseline over the top, just to seal in all that moisture every night before I go to bed. I've also learned to master the art of concealer and setting spray on my days as a slay queen.
YB: Gosh, we could learn so much from you and extra points for the posh word, 'occlusive' -we'd like to think we're wordsmiths but confess we had to look that one up LOL. You and your lovely mum seem very close – are you an only child?
JIIV: Yes, I am my mom's one and only son.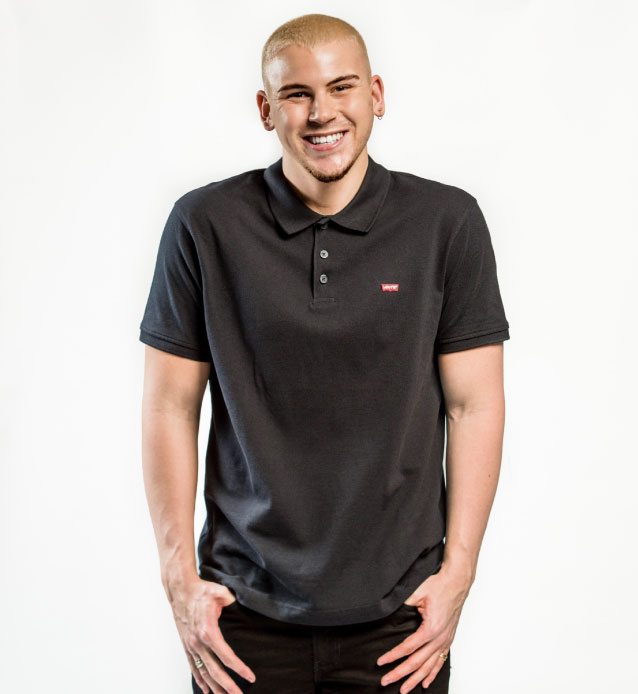 YB: Aww…! Last year, your mum moved to Angola. How has her leaving Botswana affected you?
JIIV: Yes, she moved to Luanda in Angola. Kind of getting emotional just thinking about this answer right now. But had I known that COVID-19 would've affected us not being able to see each other, I probably would've hugged her for much longer at the airport. That's all I'm gonna say about this.
YB: That's quite fine, Jordan. So sorry that it's so hard on you. Your hordes of fans know you as Stocko sa Lekgoa or Mosimane wa Makalamabedi. But in truth, where in Botswana is home and how did the Mosimane wa Makalamabedi thing come about? What's your fascination with Makalamabedi about?

JIIV: Home is wherever I choose it to be, I suppose, and I choose Maun. Makalamabedi is not a joke, though. That's where my father's parents are buried, and where I have loads of memories as a toddler. I used to spend holidays with my dad's mom a.k.a. my Ouma in Makalambedi as a child.
YB: There was a time when you'd be in Maun one second and then Gabs the next. Quite frankly, we almost got whiplash keeping up LOL You clearly love travelling – how has the COVID pandemic affected that for you personally?
JIIV: LOL. I used to get whiplash as well. I wouldn't say COVID-19 has affected me as much as my mom having left because honestly, I don't feel as though there is that much of a pull for me anymore. I am, however, definitely planning on travelling up to Maun as soon as I graduate to visit all my friends and aunts.
YB: Where is your favourite place in Botswana and why?

JIIV: Maun, when I'm travelling to a destination – my friends and family, the river, the sentimental gravity of my upbringing as well as all the amazing food!

Mopipi, when I'm driving – there is something so incredibly stunning about the way the little village gently curves around the edge of a salt pan and has one little meandering stretch of tar road through it. I'd love to film a short film in Mopipi. I think many people drive straight past it on their way to Maun and don't stop to think about its unsung mystery.
YB: Oh, wow, we never knew that about Mopipi. Please do film it and share it with YourBotswana when you get the chance! We've seen you promoting Chesanyama and Options – how do these collaborations come about?
JIIV: Well, fortunately for me; with both brands, I was approached by the owners to promote their products. I'm very blessed to get to work with the likes of Options and Chesanyama, as they're both brands that I believe in.
YB: They clearly see in you what we see – Jordan, you're awesome! You've got that swoonsome, moody vibe nailed and the camera loves you, the pout is on point. Is modelling a route you'll be looking to go down?
JIIV: In all honesty, I would absolutely love to pursue commercial modelling. I just have to get past the mental blockade of feeling as though I don't subscribe to all the industry standards.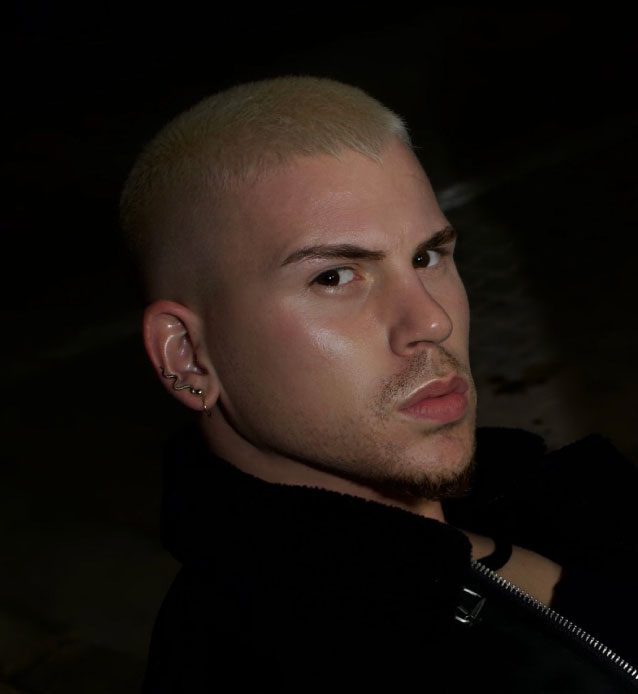 YB: We hope you're able to find brands out there whose industry standards gel with your ideals that you can work with! You've put it out there that your drink of choice is Botswana's own Big Sip. Tell us more about that.
JIIV: Big Sip Is the first 100% authentic craft beer made from start to finish here in Botswana. It's a young brand that thrives on creating experiences around craft beer and it's so important that Batswana get to taste these wonderful flavours that Big Sip has to offer. Beer should be an experience, not a drunken night out.
YB: Sounds fantastic and we agree drinking should be about savouring the taste not getting legless. So, what's next for Jordan – what other projects have you got lined up?
JIIV: Right now, I'm simply trying to graduate while juggling all of my freelance jobs as well as my contracts with brands here in Gaborone. I'm hoping to grow my brand and possibly get some new clients on board that are based up in the north of Botswana. So yeah, maybe you'll see me working with the likes of international safari companies if all goes according to plan.
---
Thank you so much, Jordan – it's been a real pleasure 🙂 We wish you the best of luck in realising all your dreams.
Don't be a stranger – please keep us posted!