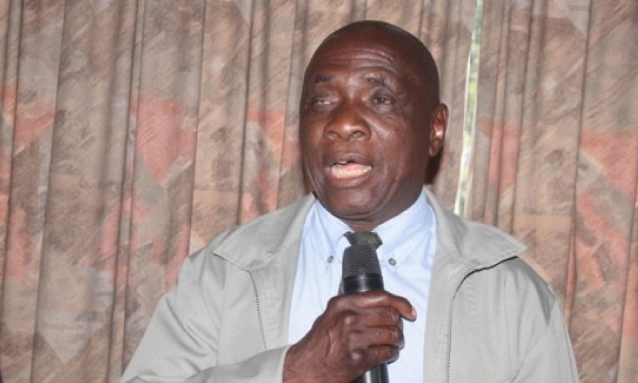 The Mokoro (dugout canoe) excursion in the Okavango Delta has become one of the most sought-after travel experiences for local and international visitors alike.
Any travel enthusiast who has been on a Mokoro ride will likely agree that very few if any excursions can match the authenticity and uniqueness of the Mokoro ride. The tranquillity that comes with lounging in the Mokoro and meandering through the Okavango channels will be to many, an experience unlike any they'd ever experienced. To add to that, The Okavango Delta is teeming with wildlife and birdlife, and the Mokoro ride allows you to see them all from a unique vantage point.
A Mokoro is a vessel that is painstakingly crafted out of from jackalberry, ebony, mangosteen or sausage trees (moporota wood). Recently, for conservation reasons, fibreglass is used in place of the trees. The traditional dugout canoe (Mokoro) is an undeniable product of artistic workmanship; an unheralded feat of indigenous engineering.
But not many people know that the Mokoro was introduced to Botswana's tourism scene by Kenson Kgaga, a Wayeyi Safari guide who takes pride in being "the first Motswana to own a Safari company."
Kenson Kgaka – Botswana's founding father of the popular Mokoro ride
Kgaga was born in 1948 in Shorobe, a small village about 30 kilometres north of Maun. At school, Kgaga only went as far as standard two, quitting in 1972 and travelling to Maun to look for employment in the emerging tourism sector. He worked for various companies as a waiter, chef and mechanical engineer. In 1985, Kgaga was offered shares at Audi Safaris, which traded as Kubu Camp where he had risen through the ranks to become managing director.
It was during his time at Audi Safaris that Kgaga realised the potential of the humble Mokoro.
"Back then, the wooden Mokoro was not used in the tourism sector. In place of the Mokoro, there were a few motorboats owned by foreign companies. I am the one who introduced it by mobilising the community. I told myself that my people cannot wallow in poverty when they have an asset like a Mokoro that they can use to empower themselves by ferrying tourists to and fro."

"In 1987, I spoke to about 20 mokoro polers from the Boro area to organise themselves so that they could begin offering Mokoro excursions. The area where this happened was at Diadora Island near the buffalo fence. We later renamed the Island Mokoro Island. Years later, the Mokoro is part of the Okavango Delta offer. There is Okavango Kopano Mokoro Trust, Okavango Community Trust and many camps that offer Mokoro rides."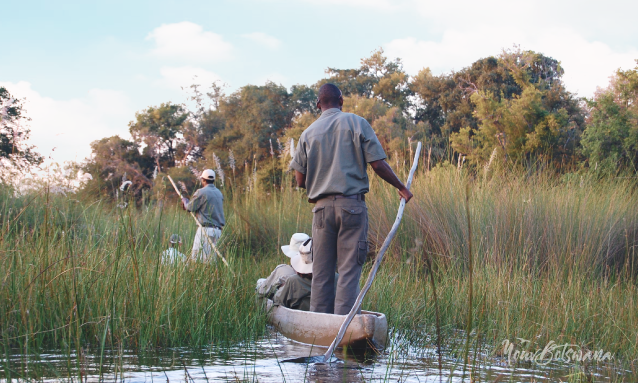 Delta and Oddballs Camps – a brief history
A short history of the Delta and Oddballs camps is an interesting illustration of the transition between the different types of tourism mentioned above. It started shortly after Lodges of Botswana bought Delta Camp in 1983. During their first year, they not only catered to upmarket visitors, but also used the camp as a base for the mokoro trips of more budget-conscious travellers.
This mix didn't work in one camp, and so in 1984, they built a separate lower-budget camp at the other end of their island. The nickname of their first manager was 'Oddball', and so this became Oddball's Camp. Oddball's marketing was astute and well-targeted, portraying a relaxed, hippie hangout where spaced-out campers could find paradise on their own island in the Delta.
This became a buzzing base for budget mokoro trips in the heart of the Delta – the backpacker's place in the Delta, known in hostels from Nairobi to Cape Town and beyond. It was very successful. At first, they just had showers, toilets and a (fridge-less) bar; campers brought all their own food and kit. It grew fast, eventually encompassing a shop for campers and food, as well as chilled drinks from a full-fledged bar.
Paving the way for Botswana's high-value, low impact tourism offer
When business peaked during the late 80s-early 90s, they had up to 120 visitors per day flying in, some camping for the night in the camp and others heading out on Mokoro trips. Then there were no limits on how many visitors the camp could accept. The camp had a rule that every visitor had to stay at Oddball's for at least one night.
Then two things happened which changed this business. Firstly, in July 1989, the government raised its national park fees from P10 per person per week to P30 per person per day. Mokoro trips from Oddball's had always been to Moremi, and this increased their prices dramatically.
Secondly, there had long been a process of 'tendering' for camps – whereby safari operators bid for the lease to operate safari camps. In 1996, the government introduced new leases to camps in many of the Delta's reserves, insisting that safari companies not only produce large cheques for rental and royalties (per visitor), but also a 'management plan' for the reserves. These became effective in January 1997.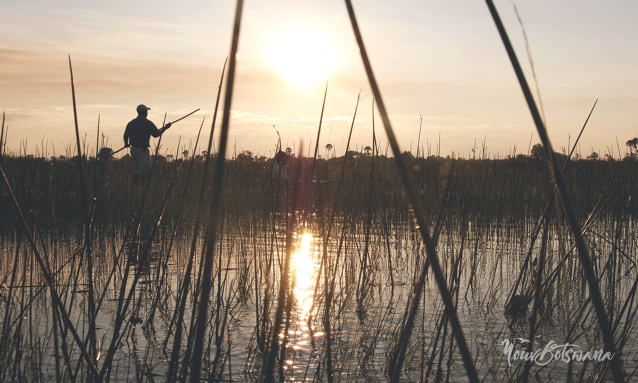 In drawing up these detailed management plans, the safari companies were forced to look not only at their game and environmental policies, and their sustainability, but also how they trained their staff, and what they were doing to help the wider community in the area. This process raised the issues of sustainability, responsible tourism and community development – and placed them at the centre of the government's decision-making process. Thus, it made them important to the safari operators.
Oddball's had started a programme of training their polers as early as 1988. Like all camps, it now insists that all of its polers have a professional Mokoro guide qualification. The government insists that standards like these are now applied across the board for all the camps in the region.
By 1997, Oddballs alone had about 35 Mokoro guides working for them. They were able to renew their leases on Oddball's and its smaller, upmarket sister-camp, Delta Camp. However, the government had made a hard bargain: they had to reduce the number of visitors down to a maximum combined total of 60 people at any one time. That was 40 guests at Oddball's and 20 at Delta Camp, a fraction of the past numbers.
Immediately, prices had to be increased in order to cover their costs from a much smaller base of visitors. In December 1999, both camps were extensively renovated; the economics dictated that they had to go more upmarket, charging more to stay in business. The camp on the Oddball's site was rebuilt to a much grander style, as a full-fledged upmarket camp that could command high prices. Then the names of the two camps were switched. The newly built camp on Oddball's old site is now known as Delta Camp, while the older camp which was once known as Delta Camp became Oddballs (without an apostrophe this time).
Thus the budget 1980s camp has become an upmarket camp for the next century, while the original budget camp has been totally rebuilt and refurbished as a new luxury camp, to standards which are now so much higher than they were. This is a text-book example of what has happened right across Botswana. Pressure from the government, using park fees and the concessions as tools of implementation, has led to lower numbers of visitors right across Botswana's wild areas, and hence to more costly safaris and more upmarket lodges. For their money, visitors now get a much more exclusive experience, guided by polers who have more training and better skills than before – and are paid better as a result.
In summary: the environment benefits, the local people benefit, Botswana's economy benefits, and even the visitors get a better experience – that is, those who can still afford to visit!
Source: Botswana Safari News Facebook page