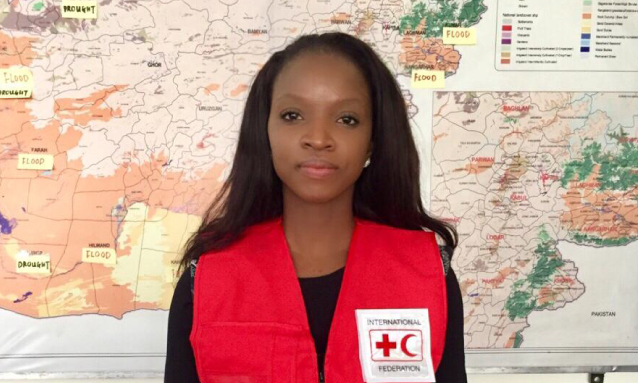 War-torn. Floods. Famine. This is the heart-wrenching story of Afghanistan, a country which has known no reprieve from conflict for over three decades. News emerging from this Asian country is seldom pleasant.
No wonder wikitravel.org warns, "visiting Afghanistan can be extremely dangerous as the country is technically a war zone. The government maintains little control over large parts of the country. Terrorism is a huge problem…"
Gorata Fembo, a young Motswana humanitarian, has not let this deter her from flying thousands of miles away from the safety of her home to be part of the humanitarian efforts aimed at helping the countless people of Afghanistan in desperate need of aid.
"Being a humanitarian worker is exciting, it's challenging, it's addictive and frustrating, but it's been the love of my life for quite some time now."
In a recent interview with BOPA, Fembo, who is based in Afghanistan's capital city of Kabul, is quick to admit that the country is one of the most complex humanitarian emergencies. The situation is characterised by escalating conflict, with reports indicating that 6.3 Afghanis are in dire need of humanitarian aid and protection.
In March, Première Urgence Internationale, an NGO which has done humanitarian work in the country for four decades, attributed Afghanistan's unrest to political instability, a security threat which further complicates humanitarian work. To compound the situation, in April 2018, the Afghanistan government declared a drought and called for international assistance.
Fembo went via Malaysia for an induction course and security briefings before heading for Afghanistan. The 31-year-old Botswana Red Cross Society (BRCS) Communications Officer says as a result, she has settled in well. She feels partly indebted to a great team of international and local Red Cross staff with whom she works. She has adapted well to both the environment and social life in Afghanistan.
Fembo explains that her role during her three-month mission, which ends in July, is a response to an emergency appeal by the International Federation of the Red Cross and Red Crescent (IFRC). On March 13, 2019, the IFRC launched an emergency appeal seeking over 85-million Pula to support the Afghan Red Crescent Society. This is aimed at providing humanitarian assistance to over 650 000 people affected by flood and drought for 12 months.
"Working with the Red Cross over the years has prepared me for many things but nothing like the devastation I have seen through the voices of the people in Afghanistan. While the country has been going through years of conflict, the worst drought is now affecting millions of people across the rural populations in the country. In March 2019, floods further destabilised the lives of over 300 000 people; leaving families displaced, impoverished and out of reach," adds the Mabutsane-born Fembo.
Fembo returned to Botswana in 2011 after pursuing a four-year BA in Mass Communication at Curtin University, Malaysia. She joined the BRCS in 2015 after working with various employers including Botswana Public Officers Pension Fund, Botswana Life, BIE, Business Botswana. When she joined the BRCS, rather than focus solely on her role as Communications Officer,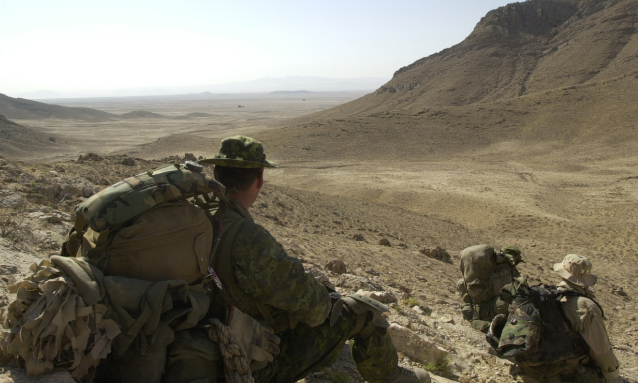 Fembo took a keen interest in humanitarian work. She particularly wished to work in complex emergencies where she could utilise the skills she acquired through years of training with Red Cross and her experience working with local communities and volunteers.
As part of her work in Afghanistan, Fembo now gets up each morning in Kabul to raise awareness of the immediate and long-term recovery needs of communities in Afghanistan. These communities are currently out of sight, in the grip of a crisis so serious humanitarian agencies and the media struggle to access – out of reach because of the raging conflict.
"I enjoy telling stories of hope, resilience and profiling the great work carried out by volunteers from the ground, volunteers who often put their lives on hold to offer a hand in humanity. I believe in social development, documenting stories of change, dignity and profiling beneficiaries to bring attention to the public on the challenges faced by communities."
Although this is Fembo's first deployment beyond Botswana borders, she has previously worked on two national emergencies. She has represented the Botswana Red Cross Society through various fora in Rwanda, South Africa and Malawi. Her breakthrough experience working in disasters began in 2017, following the aftermath of Cyclone Dineo, which devastated Mozambique, affecting several countries in southern Africa including Botswana (Central District – Gweta, Zoroga and Tshokatshaa).
She has had firsthand experience of a national crisis, the devastating destruction brought about by floods, the devastation on people, the loss of livelihoods, damage to property and infrastructure and the psychological scars after a disaster and months of living in evacuation camps. Fembo also had a hand to play in a two-month emergency appeal that sought support for the Zimbabwe Red Cross Society. The project entailed advocacy promotion and engaging with the media and public to mobilise resources for the affected communities.
In Islamic Afghanistan Fembo is helping a community where the situation, aggravated by climate change, makes it difficult to assess the effects to anticipate the future. The extreme weather conditions follow decades of conflict, the current intensified fighting and escalating insecurity further hamper access to humanitarian aid and essential services. Humanitarian effort is focusing is on the welfare and protection of vulnerable groups including women, toddlers and children – who are at high risk of malnutrition- older people, people with disabilities and the ill.
For those interested in doing charity work, Fembo says the doors to the local Red Cross are open to volunteers.
"Botswana Red Cross Society is always open to recruiting volunteers from professionals, the youth, students and anyone willing to give back to their community. The National Society provides adequate capacity building for both staff and volunteers wishing to grow in humanitarian and community work, also providing a good place to network and take part in regional and global fora," she explains.
So far in 2019, a group of youth volunteers have travelled to Zimbabwe to attend leadership training, Fembo concludes.
Reference: BOPA