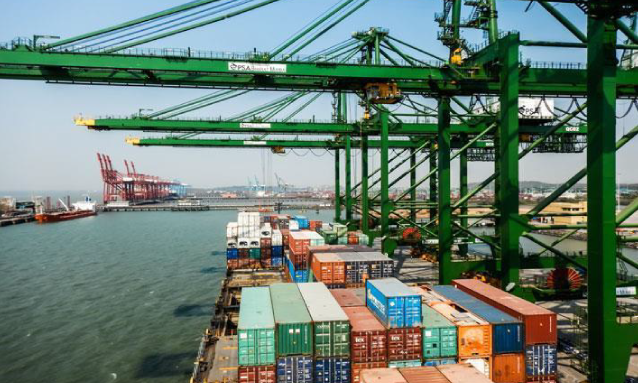 The Southern African Customs Union (SACU) – South Africa, Namibia, Botswana, Lesotho, Eswatini – and India recently initiated virtual discussions on a preferential trade agreement (PTA) between the two sides.
The latter was led by Srikar Reddy, joint secretary, Department of Commerce while the latter was led by Steve Katjiuanjo, Namibia's Executive Director in the Ministry of Industrialisation, Trade and Small and Medium Enterprises (SME) Development.
Reddy said in 2019-20, trade between India and Africa as a whole stood at $ 66.7 billion, of which the India-SACU trade was worth $10.9 billion with an immense potential to expand further. Calling India as a strategic partner of SACU, Katjiuanjo said trade is currently in SACU's favour, thus showing that the region is benefiting from access to the vast Indian market, the Indian High Commission in Windhoek said in a press release.
India stood fully committed and ready to support manufacturing and industry in Namibia in areas such as agriculture, irrigation, renewables, information and communication technology, pharmaceuticals and medical supplies. Both sides reviewed the progress made and discussed steps to quickly move forward on the PTA.
India-Namibia bilateral trade during 2018-19 was $ 135.92 million with India's exports valued at $ 82.37 million, while railways and SMEs are of interest to Namibia.
Source: https://www.fibre2fashion.com/news/textiles-policy-news/india-namibia-lead-sacu-preferential-trade-pact-talks-268748-newsdetails.htm