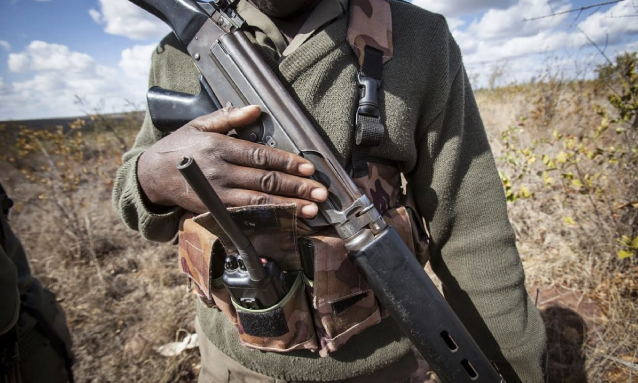 The Botswana Defence Force (BDF) has shot and killed two poachers. The BDF said in a statement released earlier today that the incident took place on May 21 around 0800 hours, in the general area of the Okavango Delta. The statement explained members of a BDF patrol team exchanged of fire with the duo, ultimately leading to the BDF killing the poachers.
As previously highlighted, poachers continue to target endangered species such as rhinos, the statement noted. The press release said the BDF would continue to collaborate with the nation in the war against the invisible enemy in the form of the COVID-19 pandemic alongside the heavy task of keeping poachers at bay.
Meantime, the Okavango elephant death toll has risen from the 48 we last reported to 60. In recent weeks, elephants started dying mysteriously along the Okavango Panhandle. Officials were dubious about the possibility of poisoning as no other species were affected. Another possibility the experts put forward is that it could be anthrax as there have previously been incidents of it in the area.
A team of doctors from the Department of Veterinary Services and the Department of Wildlife and National Parks (DWNP) are reportedly in Seronga to collect more samples for testing. Initial tests were submitted to the National Veterinary Lab on May 14. The Botswana Safari News Facebook page states on its page that postmortem results can take anything from 10 to 14 days.
But there's light at the end of the tunnel as the Regional Wildlife Coordinator, Dimakatso Ntshebe said the death toll has tapered off.
Sources: BOPA, Botswana Safari News via Facebook