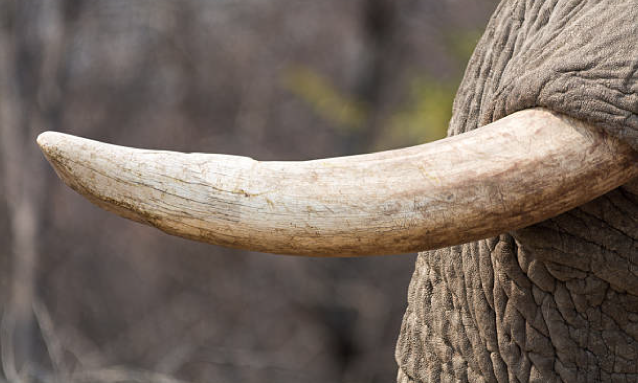 Botswana has charged five men with the unlawful possession of elephant tusks. The five men appeared before Francistown Magistrate Kaveri Kapeko on Monday.
According to Mmegionline, the accused, Daniel Ramasauna (40);  Abeneri Machamce (45); Omen Mokgathi (45); Lungisani Chalashika (35) and Montshwari Moshati (34), acting in concert and with a common purpose, were found in possession of four elephant tusks on November 13 last year at Tati Siding.
Assistant superintendent, Gaamangwe Kebinakgabo told the court that pleas in the matter have been reserved.
"This matter emanates from court one. We humbly pray (that) the accused be arraigned and their pleas are taken," said Kebinakgabo.
However, Magistrate Kapeko told the prosecution that since the matter emanates from court one, it is better for the accused to take their pleas before the substantive magistrate in the matter. Ramasauna and Machamce pleaded with the court to make an order that the car that was allegedly used to transport the elephant tusks be returned to its owners.
Ramasauna said that since the police impounded the car, the owner of the vehicle is suffering a lot since he has to pay for it every day but that is impossible because the car is still in police custody. In response to the application made by the prosecution, Kebinakgabo said he is not privy to the reason the car was impounded and how far the investigations have gone.
"I think it is better for this application to be made before the substantive magistrate in the matter in the presence of the investigating officer," said Kebinakgabo.
Magistrate Kapeko then adjourned the hearing to January 21 for the application of the return of the impounded vehicle.
Source: africandailyvoice.com