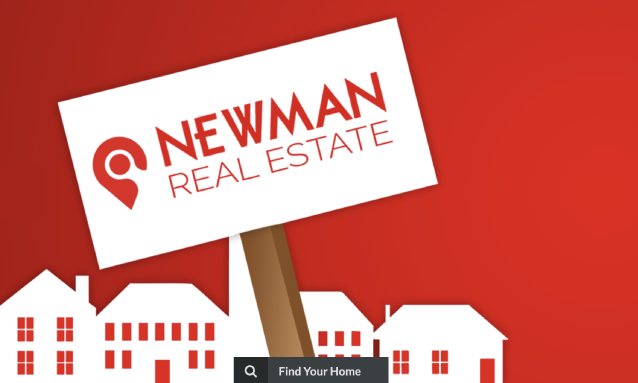 It has been a while since we added to our 'Botswana's Best' category and I'd like to start the new year by commending Newman Real Estate for a brilliant job.
I can't comment on whether Newman's agents are professional or whether Newman's provides excellent customer service because I've never engaged them. But that's the thing about establishing a brand. Based on appearance alone, Newman Real Estate certainly seems to be ticking the right boxes.
As potential buyers/tenants, our first impressions of any real estate agency comes from our interaction with their website (if they have one) and how they present their clients' properties. This, for me, is why Newman Real Estate stands out.
We have been renting ever since we arrived in Botswana. We live in a very small 2-bedroom house within a secure complex. But we have outgrown the place and so we are constantly searching for larger accommodation within our budget. So far, our quest is proving to be fruitless; I actually think we'd have better luck finding a unicorn in the Okavango Delta. In any case, we have searched a number of websites and we notice the difference in quality and approach.
---
There are quite a high number of real estate agencies and independent agents in Botswana. Some are well-established outfits, others are relatively new to the market. What I find painfully frustrating is many fail to entice potential buyers/tenants with glorious pictures. I've lost count of how many times I visit listings and the images displayed are either too few or utterly pointless.
I like to think real estate agents are not just good sellers but also have an eye for detail and interiors. Admittedly, there is a handful of agencies that display decent galleries, but they're not as good as Newman. I don't even understand how it's possible to fail when it comes to visually representing properties.
Below is a small list of bizarre images I've seen:
Dirty, dusty rooms
Toilets (literally pictures that focus on the toilet)
Dirty bathrooms
Pools with dirty green water
Overgrown gardens
Current resident's odd furniture arrangement
Current resident's 'interesting' interior design and colour schemes
Too many pictures of stairs
Out of focus images
Close-ups of front doors
Views of outside spaces taken through dirty windows
Images taken at night
I recently saw a house advertised on Facebook. I wasn't interested in buying, I was just teasing my eye. I read all the comments and people were so impressed and then I looked at the pictures of the house and wondered why? The property looked like it had been left to rot. The bathrooms looked dirty, the rooms were depressing and the entire outside space looked neglected. This is supposed to entice me to part with millions of Pula, knowing full well I'd need to invest more to bring the house back to life?
I've just looked at another listing online and the house apparently has 3 bedrooms, 3 lounges and 2 study rooms. Yet the gallery only contains images of the kitchen, hallway and dining room. I just feel the poor representation of property also reflects poorly on the estate agency or the agent responsible for that property.
---
Newman Real Estate is different. These guys really care about their clients' properties. Their images are sales tools and add value to their portfolio. There's a warmth and cosy feel and you can see they are selling a home, not just a building. Their images are colourful and show the properties at their best. 
Its unfortunate Newman's properties are way out of our price range, but I do enjoy viewing their listings. I do feel rental prices in Gaborone are crazy high, but I think they are targeting a foreign market. However, a foreign market isn't always going to be in the country to view properties. Even if they are, they might not have the time. That's the beauty of websites, they can be viewed anywhere at any time and entirely at the viewer's leisure. If we eat with our eyes, we must surely buy houses with our eyes too.
Newman's approach to listing real estate (in my opinion) is a breath of fresh air and therefore I feel they are worthy of being one of Botswana's Best in real estate.
Well done, Newman!
If you have had any experience with Newman Real Estate, please let us know what you thought about them.
Article by YourBotswana writer