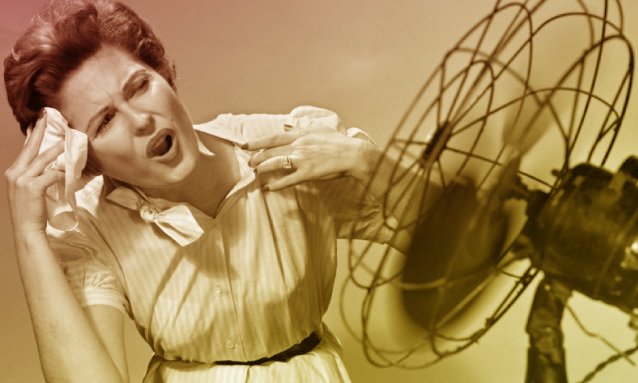 Botswana's Meteorological Services Department on Friday issued a heatwave warning, as hot weather is expected across the country early this week.
Met Services spokesperson, Keemenao Sampisi said;
"Temperatures are expected to reach highs of between 37-40 degrees Celsius and set to drop on October 21 over most parts of the country except in some districts, including Ngamiland, Ghanzi and Kgalagadi."
Sampisi said the extreme temperatures are due to the persistence of a hot northerly continental air mass or wind flow, which originates from the Angolan low. The department warned people to take precautions, including drinking more water and avoiding exposure to direct sun, among others.
Extremely hot conditions are a common occurrence in Botswana in October.
During this time of the year, a lot of people around the world are wrapping up warm in their winter woollies and will have just had a snowy Christmas. By contrast, people in the Southern Hemisphere are wilting under unmercifully scorching hot temperatures. Botswana summer falls between September-March, and during those months the mercury can soar from the regular summer temperatures of 38 C to a sweat-inducing 42 C!
For those who have never experienced heat of this magnitude, this can take some serious getting used to, or maybe never. In which case, the best thing you can do is learn ways through which to survive Botswana's intense heat. You know it's bad when the weatherman issues warnings almost every day! What's worse, this year's rainy season, which usually brings with it much-needed relief, has been dry.
At a scorching 34 C, today the weather in Gaborone is very sticky and stifling hot, with very little if any breeze.
Interestingly, despite the increasingly well-known dangers of prolonged sun exposure, a lot of people let this knowledge fall by the wayside and don't protect themselves enough. I often see people in this town wading through the sun completely unprotected, with no water bottle, hat or umbrella in sight. What's more, when questioned; a lot of them admit to not wearing any sunscreen at all! As if it needs repeating, if we carry on in this fashion, heat rash, sunburn, heatstroke, premature ageing and dehydration will be the very least of our worries because there are other more drastic risks such as skin cancer to consider.
---
Smart Ways of Protecting Yourself From the Harsh Botswana Heat
Lather on Sunscreen
Apply at least SPF 30 sunscreen; read the packaging to ensure it offers protection against both UVA and UVB rays. I personally prefer SPF 50. If you're going swimming, ensure your sunscreen is waterproof, or if it isn't; keep re-applying as required. If you're looking to top up your tan, there are some sunscreens with special properties that allow you to tan even as you're protected. These may cost considerably more.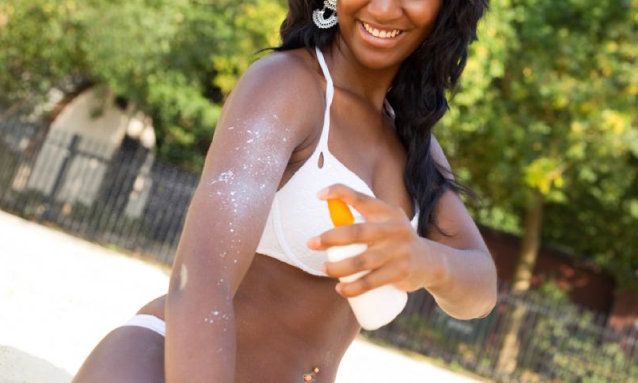 Apply sunscreen about 30 minutes before you venture out to allow it to settle into your skin before exposure. A trick I've also heard of, which I'm not entirely sure about; is that you can also apply a thin layer of sunscreen before bed as this preps your skin to better absorb it when you apply it next day. This I've learnt is particularly good for people with very fair skin.
Look out for non-comedogenic sunscreen, which won't clog up your skin and cause breakouts. Advances in beauty products mean we have at our disposal a wide array of luxurious, light sunscreen formulations to choose from. Gone are the days when all we had to contend with was greasy, grey sunscreen that stung your eyes.
Whether it's sunny or cloudy, winter or summer; lather on your sunscreen!
When applying sunscreen, most people focus on just their face, as if it's the only area they want to protect from the sun! Be careful not to miss your neck, the back of your hands, your chest and the tip of your nose and ears, which are all areas that get a lot of sun exposure but are often overlooked. The tops of your ears are areas to particularly keep an eye on because that's where skin cancer tends to show up. In fact, the Skin Cancer Foundation has found that 80 % of skin cancer occurs around the head, neck and hand areas. The tops of your feet are another area to consider if you choose to wear shoes that expose that area.
Reapply your sunscreen every few hours. For us ladies who wear makeup, this can be a challenge, that's why I'm never without lightly tinted powder sunscreen. I personally believe very strongly that it's the best thing since sliced bread!
Use sun-protecting lipstick or lip balm because lips can also do with protecting from the UV rays. Unbeknownst to most people, women are most susceptible to sun damage the week before their menstrual cycle; so wear extra sunscreen and avoid aggressive face treatments that are likely to make your skin even more sensitive to UV rays during that time.
If you can, try to avoid being outside between 10:00am and 4:00pm, when the sun's ultraviolet rays are at their most intense. If like me however, you have absolutely no choice; ensure you wear long sleeves and a wide-brimmed hat, carry an umbrella with you at all times and don't forget your sunscreen and a bottle of water.
Some medicines such as tetracycline and diuretics including herbal ones like St John's Wort are known to make skin more sensitive to UV rays, so take extra care when you're on them.
What Else You Can Do To Survive The Summer
Drink a lot of water to keep hydrated
Avoid direct sunlight as much as possible to guard against sunburn
Wear light colours
Protect your arms from burns by wearing long-sleeved clothes
Wear wide brimmed-sunhats
Protect your eyes against the bright glare with UV shades
Mosquitoes are everywhere, sometimes brazenly showing up during the day! Mosquito repellents you can use include sprays (citronella), citronella candles, plug-in repellents, mosquito repellent creams, citronella infused wristbands and mosquito nets over the bed. All these are all available from most supermarkets, Clicks, pharmacies and even Mr Price Home. Protect yourself to guard against Malaria.
Be sure to clear weeds and growth around your house, as mosquitoes love them. Also get rid of standing water, because it attracts mosquitoes.
Follow these tips and you should survive the summer pretty much unscathed. What do you do to protect yourself against the harsh Botswana heat and all it comes with? Do you feel we've left out anything that you could suggest? Please feel free to share.
Reference: The Skin Cancer Foundation, africa.cgtn.com
For further information, contact the Director at 3612271 or Forecasting Office at 3612282
Tags: Botswana, Botswana weather, Botswana heatwave