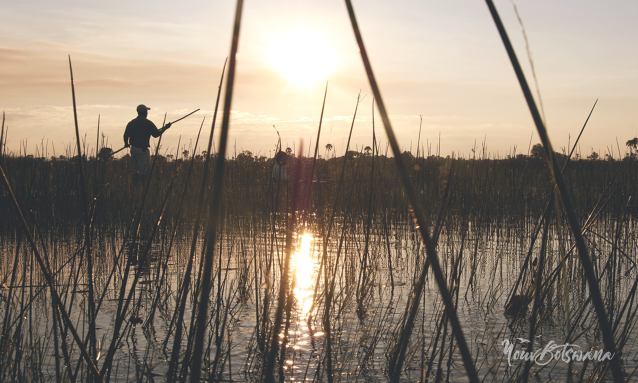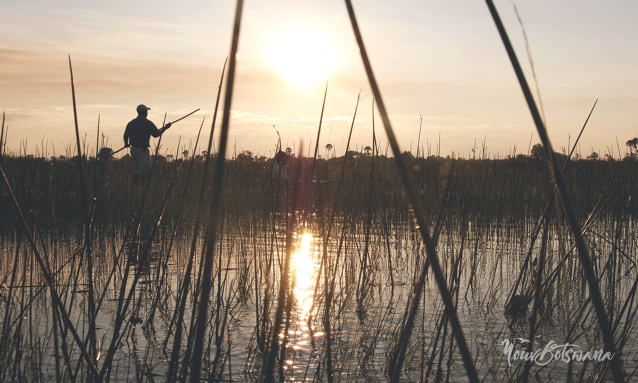 I think most people will agree that when it comes to sunsets, African sunsets are truly in a class of their own! When we came across this article by goodsafariguide.com, we just had to share it with you, valued YourBotswana reader.
5 best destinations to enjoy a magical African Sunset
1. Masai Mara, Kenya
The Masai Mara National Reserve is one of the most popular holiday destinations in Africa. The endless grass plains boast an abundance of wildlife including the notorious Wildebeest Great Migration. Here you will find some of the best wildlife sightings topped off with the most beautiful sunsets.
---
2. Okavango Delta, Botswana

The Okavango Delta is also known as "the river that never finds the sea" and is the perfect safari destination. The Delta is the largest inland delta in the world, attracting huge concentrations of wildlife during the flood season. The sunsets there create a dramatic setting for incredible wildlife photos.

The best way to enjoy an African sunset in Botswana

While on safari in Botswana a mokoro ride is an absolute must. A mokoro is a dugout canoe commonly used in the Okavango Delta to explore the wet marshy channels. Toast the African sunset while sitting back on a guided mokoro and absorb the magnificent setting around you.
---
3. Malawi
Malawi is known as "The Warm Heart of Africa" and is one of the unsung African safari destination heroes. Malawi is the ultimate beach and bush holiday location. But Malawi is best known for its magnificent lake- Lake Malawi or "The Lake of the stars, "as Dr David Livingstone called it.
4. Zambia, South Luangwa
South Luangwa National Park is one of the last remaining unspoilt wilderness areas in the world. It holds diverse habitats, from huge ox bow lagoons, woodlands, ebony groves, grassland and thickets, that host a great variety of wildlife.
5. Zanzibar
The tiny island of Zanzibar off the coast of Tanzania is an island paradise rich in history. Also known as the "Spice Island" this destination is loved for its crystal-clear water, white sandy beaches, historic Stone Town and unbelievably friendly people.
---
Magic happens in Africa every day, something that can never be explained or where a picture will never be able to capture its true essence. – The Golden Hour.
Each African sunset is a celebration of another memorable day and a promise of more adventure to come with the following day.
---
For the complete article: http://www.goodsafariguide.com/5-best-african-sunset-destinations/