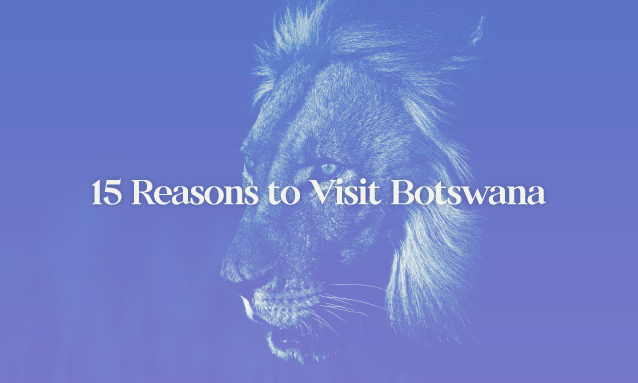 Botswana is the ultimate safari destination. Dubbed the ultimate safari destination, Botswana is a paradise for travellers wanting to experience the true essence of an African safari. From exciting activities to unforgettable experiences, Botswana has it all.
The sunsets in Botswana are something that cannot be explained. They simply must be experienced first-hand to fully grasp the true beauty. During the magical golden hour (dusk) the sky appears to be on fire as it bursts to life in hues of bright orange, red, pink and yellow. It is a sight best enjoyed with a traditional sundowner drink in hand. What really sets Botswana apart from other safari destinations is the sheer exquisiteness of its sunsets. Time and time again the shades of red and orange paint the sky with an incredible mix of colours as the sun slowly makes its way below the horizon.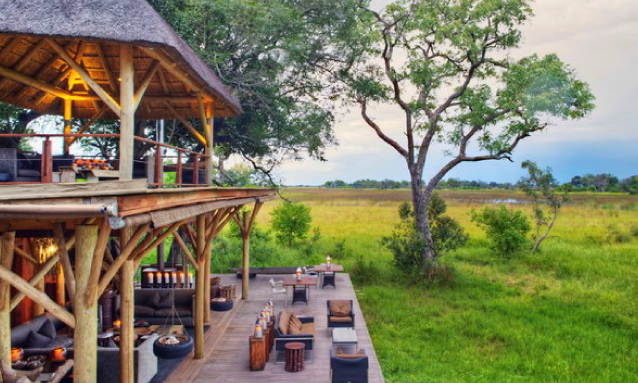 The weather is another plus – mostly sunny throughout the year with colder nights during the Winter months and occasional afternoon showers during the Summer months.
Well known for its stunning, unspoilt natural habitat, incredible wildlife and luxurious safari lodges, it's one of the most sought after safari destinations. Prince William and Harry are huge fans, with the latter in particular considering Botswana his second home.
But there are many more reasons to visit Botswana. Read on for 15 amazing facts and compelling reasons you should make Botswana your next safari destination.
1. Chobe National Park and its elephants
Botswana is something of a haven for the beleaguered African elephant, which is found in greater numbers here than anywhere else on the planet. Poaching is pushing these gentle giants to the brink across the continent, but Botswana's conservation efforts have kept local populations stable.
Chobe National Park, the first national park of Botswana, was established in 1968 and covers approximately 11,700sq. kms, encompassing floodplains, swamps and woodland. The Chobe River forms its northern boundary and is undoubtedly one of Africa's most beautiful rivers.
It is the most accessible and frequently visited of Botswana's big game country and is famous for its large herds of elephants, often reaching 100,000. During the dry winter months of May through to September, enormous numbers of these pachyderms converge upon the river to drink, bathe and play.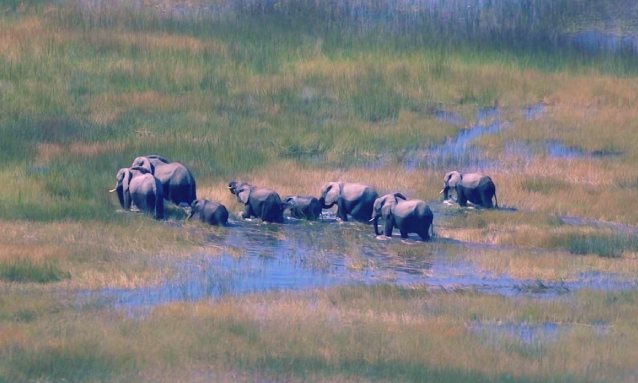 The area is also famous for its huge herds its buffalo as well as the associated predators such as large prides of lion that have learnt to hunt them. There are also numerous antelope and other plains game as well as vast pods of hippos wallowing in the shallows of the River Chobe. The birdlife is also spectacular, so make sure you have your binoculars with you.
2. Diversity of safaris
There is never a dull moment on safari and the great thing about being on safari in Botswana is that there are so many different ways you can do this. Of course, there are the expected game drives in customised 4×4 vehicles, which are of course well thought out and professionally organised, but then there are also boat safaris – a similar setup but with a completely different experience as you meander through the waterways as opposed to trundling through the African bush.
And then you can explore the African bush on foot on guided bush walks with knowledgeable guides and also with the Bushman. The different environments that you can walk in range from bushland savanna to the wide expanse of the salt pans. Guided Bushman walks in the Kalahari region are often a highlight for many visitors to Botswana. Bushman walks focus on the smaller and more delicate side of the environment such as local flora, the Bushman culture and the unique uses for everything you see.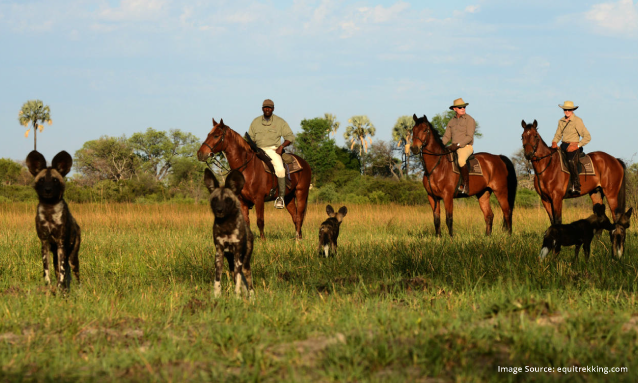 But why bother walking when you can see game from horseback? There are a number of horseback safari operators and lodges that specialise in this, such as Raw Botswana, although you do need to be an experienced rider due to the nature of unpredictable wildlife. The great thing about being on horseback is that the wildlife accepts you as you are part of another four-legged animal. Incredible.
3. One of Africa's healthiest big cat populations
You don't have to have the eyes of a hawk to spot big cats in Botswana. This is particularly so at Chobe National Park, which is one of the best places in Africa to see leopards, lions and cheetahs.
Their bountiful numbers are, again, down to Botswana's admirable conservation policies, which have made the country one of the best safari destinations in Africa.
4. Nearly half of the country is protected
Botswana has set aside 45 per cent of its land for protection, which is why the country has such an abundance of wildlife.
The Kalahari Desert covers about 70 percent of this flat, landlocked country. But this semi-desert supports more wildlife than a true desert — it offers huge tracts of grasslands for grazing after rains. In addition to its vast desert ecosystem, Botswana has deltas, rivers, grasslands, and savannahs, making it a stronghold for a significant amount of diverse wildlife.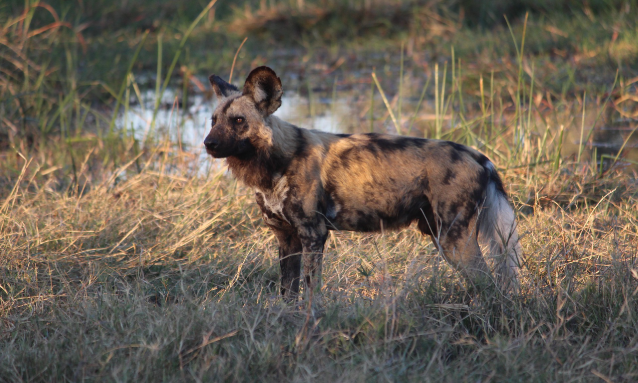 One of the few remaining endangered African wild dog populations and the biggest population of African elephants on the planet both find sanctuary in Botswana. The famous Chobe National Park features four ecosystems with the most abundant wildlife concentration in all of Africa.
5. There's plenty of space
With just 3.5 people per square kilometre, Botswana is one of the world's least crowded countries. Just the tonic if you live in bustling countries such as Britain, which, by contrast, is one of the most crowded, with a claustrophobic 262 inhabitants per square kilometre!
6. It's home to the Okavango Delta
One of the Seven Natural Wonders of Africa, the Okavango Delta also enjoys World Heritage status – and it's easy to see why.
Spreading out across 15,000sq km, this dramatic delta provides a vital habitat for some of Botswana's most celebrated wildlife, including the African elephant, Nile crocodile, spotted hyena and black rhino.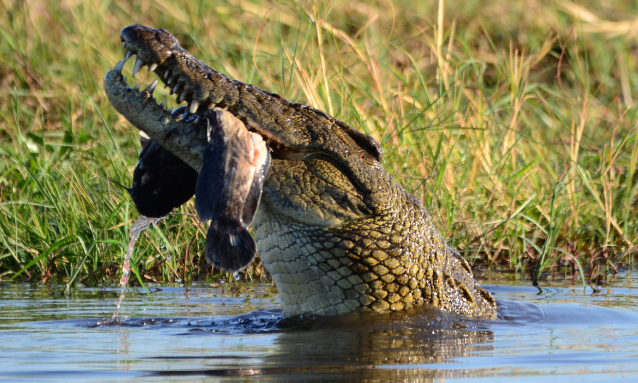 7. There's a "Louvre" in the desert
World Heritage status has also been bestowed upon Tsodilo, which UNESCO describes as the "Louvre of the Desert". And with good reason; this corner of the Kalahari Desert is home to one of the highest concentrations of rock art in the world.
Revered by the Hambukushu and San communities, Tsodilo boasts some 4,500 paintings, some of which are 100,000 years old.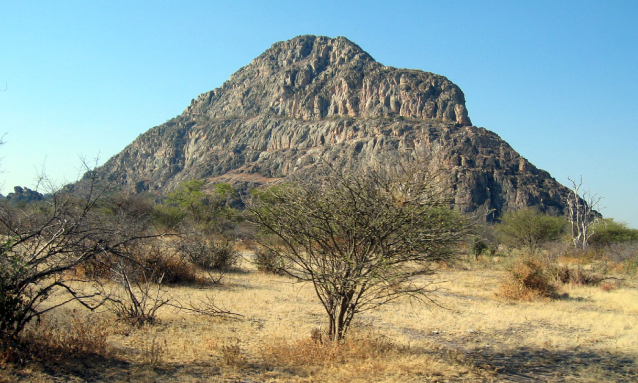 8. It's landlocked, but you can go on a cruise
And not just any cruise: a cruise down the Chobe River, one of Africa's richest waterways. Teeming with wildlife – from hungry hippos to boisterous buffalo – a boat trip down this life-giving river gives passengers the chance to quaff a G&T whilst watching elephants go for a dip. To experience all of this in unabashed luxury, book a cabin aboard the opulent Zambezi Queen, which plies this limpid waterway.
Houseboats
A Chobe River Safari has to be one of the laziest game viewing experiences in Africa. Watch hippos and crocodiles jostling for a riverside spot and elephant swimming with their trunks held high as snorkels, simply from your bedroom.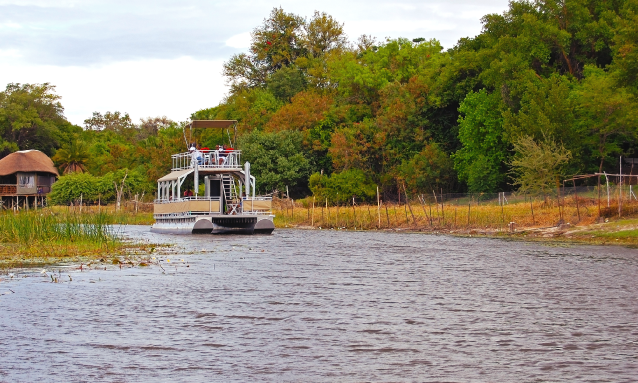 Birdlife is bountiful; pied kingfishers suspended over the water, fish eagles calling plaintively and herons pirouetting through the water. Witness these spectacular sightings by boat and watch the world drift by.
Staying on a houseboat enables you to do this 24 hours, should you choose to do so. A houseboat stay is highly recommended, especially after all the hard work of early morning and sundowner safaris! Instead, whilst on a houseboat, you are permanently on safari, which is a bit of a novelty in itself. Lounge on luxurious decking overlooking the water and watch vast pods of hippo as you float by or alternatively take out the smaller boats to get up close and personal with the wildlife and see Chobe from a different perspective. At night, drift off to sleep to the melodious chirp of frogs and the gentle rocking of your boat, pure relaxation.
Mokoro Trips
You don't have to be stuck in a game vehicle to explore the wildlife in Botswana. A safari by mokoro (traditional dug-out canoe) is an activity not to be missed while on safari in Botswana. Imagine the joy of gently meandering through the exquisite watery paradise, with only the call of the fish eagle to break the tranquillity.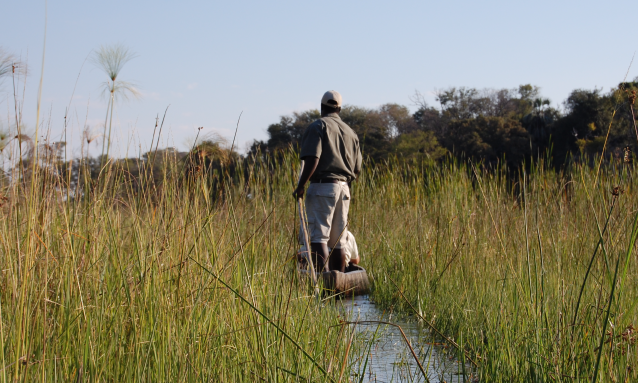 9. It boasts one of the world's largest salt flats
The Makgadikgadi Pan is all that remains of the defunct Makgadikgadi Lake, which once covered an area the size of Switzerland. Tourists can traverse the arid salt flats on quad bikes by day and watch zebra and wildebeest migrating across it by night.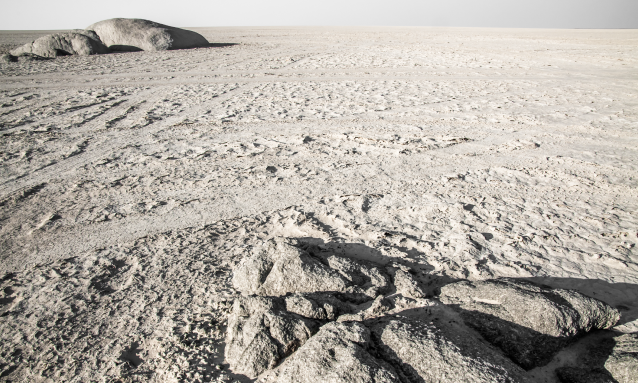 The great Makgadikgadi Pans, covering about 10,000km² of the Kalahari, are nothing but salt. Some are enormous; others are the size of a small duck-pond. Around these are rolling grasslands and the occasional picturesque palm-tree island. On opposite sides of the Makgadikgadi National Park are two contrasting areas: the Central Pans and the Boteti River Area.
10. It's one of the freest countries in Africa
According to Freedom House, there are only eight countries in Africa that can truly be described as free – and Botswana is one of them. The other seven are Cape Verde, Senegal, Tunisia, Ghana, Benin, Namibia and South Africa.
11. Genuine commitment to conservation
Botswana has a genuine commitment to the conservation of environment, wildlife and cultural heritage, making it a leader in eco-tourism. Over 38% of the land is protected for wildlife and nature conservation, which is an extraordinary feat and bodes well for the future of the country with such a clear vision.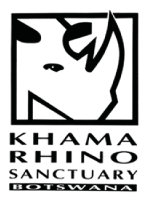 The Botswana Government recognises the economic importance or ensuring game reserves remain protected and local communities benefit through conservation and good tourism practices. Tourism is a growing sector due to these to conservation practices and the knowledge that as a tourist you can assist with these conservation programs is also an attractive bonus to anyone's holiday.

It's big on rhino conservation.

Another beleaguered African species, the rhino, which is hunted for its horn, is the star attraction at the Khama Rhino Sanctuary in the east of the country. Home to white and black rhinos, the reserve's inhabitants are closely monitored by conservationists, who are keen to boost the number of rhinos living in Botswana.
12. Exclusivity and luxury
Botswana exhibits its exclusivity to an exceptionally high standard. The country has based its tourism industry on attracting discerning travellers who are willing to pay more for the privilege of visiting the remoter areas of the country rather than trying to attract as many people as possible which would inevitably retract from the experience. With this in mind many of the lodges, particularly in the Okavango, are only accessible by small plane, which pushes that exclusivity up even higher. A self-perpetuating model.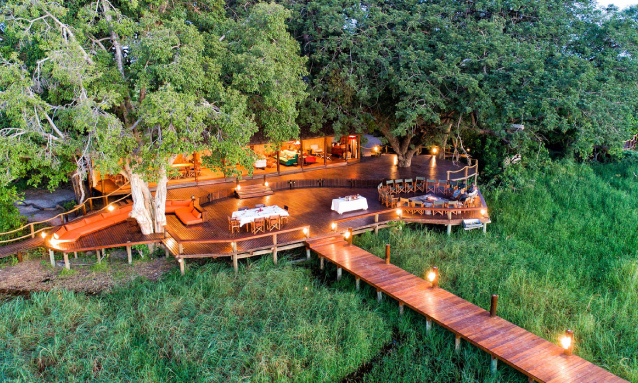 And the exclusivity attracts guests that request luxury on their unique holiday to Botswana. Many of the lodges are spectacular but in a stylish and simplistic way. The lodges beautifully blend into the ecosystem in a sustainable and environmentally friendly way. It is all about being at one with nature, having a minimal impact on the environment and yet seeing it in style and with the luxury that guests expect from exclusive lodges.
13. Excellent guides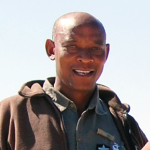 Tying into the exclusivity and luxury are the excellent staff at each of the lodges. The local guides are absolutely tremendous and their knowledge is extraordinary. Many of the guides live locally and have spent most of their life in the bush so they are in tune with nature and the environment, it is second nature to them, which is gold dust to visitors.
Quite a few lodges have both a guide and a tracker on each vehicle, which may seem rather excessive but once you've been on a game drive with them you can appreciate how it works. The guide is there to give guests fascinating background and information about the area, the wildlife, the birdlife, all the way down to the minuscule flora and fauna that we seem to pass by whereas the tracker is solely there to keep an eye out for footprints and other signs to determine location of those more elusive animals such as lion, wild dog, hyena, civet or whatever else that you are interested in seeing.
The tracker will give directions to the guide as to which way to go for what from what information they have gained from simply looking at the ground. A unique experience is waiting for you on a safari in Botswana.
14. Zebra migration
This little known zebra migration is the world's second-largest zebra and wildebeest migration after the Serengeti. And it is just as spectacular.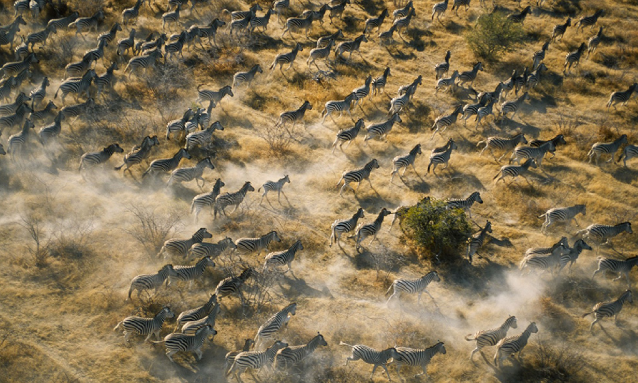 In November, at the beginning of the rainy season, up to 25,000 zebra start their migration through the Makgadikgadi and Nxai Pan National Parks in search of water and lush grazing grounds. The pans are normally harsh and dry environments but the first rains bring an incredible transformation of rich grasses which are critical for these migrating animals. And with the rain comes a plethora of young which are adapted to being on the move.

A zebra foal can be found running along beside its mother within an hour of it being born and even more cleverly its body is the same height as its mothers so it can be shielded from opportunistic predators. And there are numerous predators that stalk this migration including lions, leopards, hyena and cheetah, waiting to pick off weakened animals and unsuspecting young.
Not many people have heard about this migration, it seems to be an exceptionally well-kept secret. Best place to see this is to stay at camps in the vicinity, such as Meno A Kwena, or use a mobile safari operator. This migration is incredible and the surrounding scenery makes an inspiring backdrop for any budding photographer or simply for memories.
15. A Birding paradise
Over 500 species have been recorded in Botswana's wide range of habitats, making Botswana a paradise for any avid birdwatcher. Birdwatching in the open floodplains is generally easier and better than in rainforest regions where thick vegetation and high forest canopies seriously limit sightings.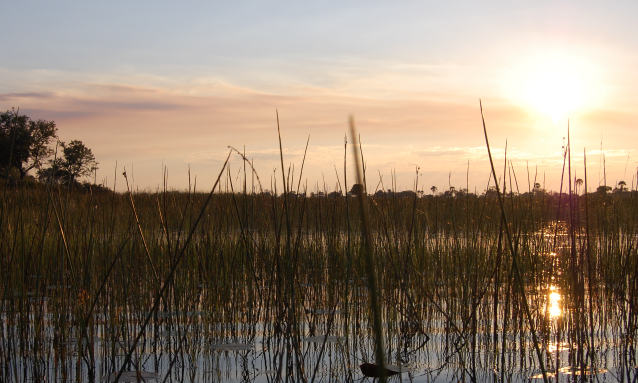 Sources: thetelegraph.co.uk, thetravelmanuel.com, aww.org