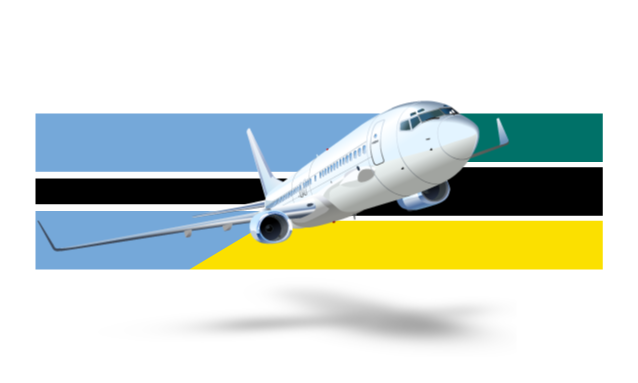 Mozambique and Botswana will be connected through direct flights between Maputo and Gaborone from next year, the Mozambican Minister of Foreign Affairs and Cooperation, Jose Pacheco announced last Wednesday.
"The agreement we signed today (Wednesday) will materialise that Mozambicans willing to travel to Botswana and Batswana willing to travel to Maputo will no longer use connecting flights to do so, they will do it straight from Gaborone to Maputo and vice versa," said the minister.

"This is a reality that happens because there is political will and commercial will in the business sector. New airplanes in Botswana are being purchased to reinforce the fleet to among other things, connect Gaborone with Maputo," Pacheco added.
The agreement is a result of talks held between the delegations of Mozambique and Botswana during Botswana President, Dr Mokgweetsi Masisi's three-day visit to Mozambique.
According to Pacheco, the need to reinforce commercial and political relations between the two countries was highlighted. Cooperation in the sectors of security and defense, culture and arts, and wildlife conservation were also discussed during the talks.
Source: xinhuanet.com