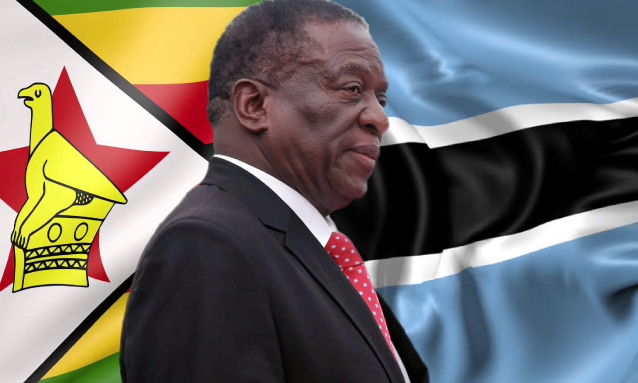 The Botswana government has decided to resuscitate the P500 million-credit facility extended to Zimbabwe's Short Term Emergency Recovery Programme (STERP) in 2009.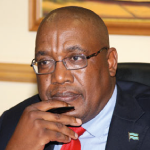 This was revealed by the Minister of International Affairs and Cooperation, Vincent Seretse (pictured right) this week. Seretse said that former President, Ian Khama expressed the Botswana Government's commitment to resuscitating the credit line.
"We had signed on our side but Zimbabwe could not sign because of the challenges that they were facing. When President Emmerson Mnangagwa visited Botswana, he enquired about it. The then President Khama promised that it would be dealt with and as we speak, relevant ministries are busy with it.

"We are hopeful that in a few months' time, everything will be concluded," said Seretse.
He stated that the draft agreement was submitted to Zimbabwe in April 2011. The Botswana government would provide a partial guarantee for the lines of credit, while Zimbabwe would provide a counter guarantee and indemnity to Botswana for the risk or exposure. In addition, the Export Credit Insurance Company Botswana (BECI) will enter into subsidiary finance guarantee agreements with participating local banks.
The two countries have reached an agreement that 70% of the resources will go towards the manufacturing sector, with the remaining 30% going towards other sectors. The Bilateral Investment Promotion and Protection Agreement (BIPPA) was signed in March after the two governments recognised opportunities for increased investment in the two countries and a need to conclude the agreement in the shortest possible time.
Seretse, who was addressing the media from his office in Gaborone this Wednesday, said Zimbabwe's economy has not fully recovered as some international investors have yet to return to the country. Seretse explained that the investors want to see if indeed Zimbabwe's elections later this year would be free and fair and will in all likelihood be keen to observe what happens thereafter.
"When Mnangagwa was here, he explained that everyone is welcome back to Zimbabwe. He promised free, fair and credible elections. That was the highest stake the president has put on the table. He has invited SADC and international bodies to freely come to Zimbabwe and observe the elections. This should motivate investors," the minister said.
According to Minister Seretse, things are shaping up for Zimbabwe as the country has also been invited back into the Commonwealth. It was suspended in 2002 over political violence against opponents of former president, Robert Mugabe's regime.
Source: botswanaguardian.com