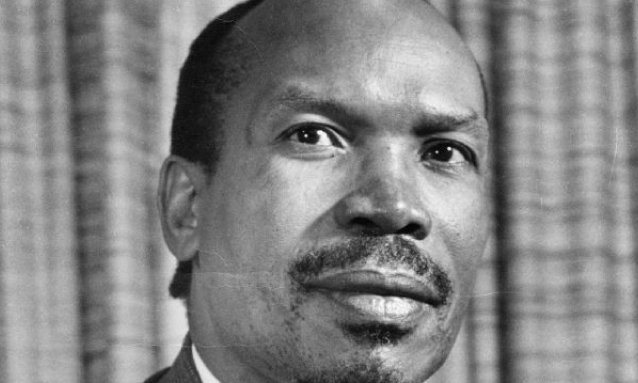 With Sir Ketumile Masire's passing, the period of mourning and his burial, naturally, Batswana's emotions are still raw. Perhaps that explains the confusion on social media around the celebration of Sir Seretse Khama day, which fell on Saturday but will be a public holiday for public servants on Monday.
As is the norm, the official government Facebook page ran an article to honour another one of our founding fathers, the first president of Botswana and Sir Masire's close comrade, Sir Seretse Khama. Fresh from losing their much-loved former president, Sir Ketumile Masire, I guess some people totally forgot about this special day that honours Sir Seretse Khama. I observed on social media a few confused and mildly irritated people objecting to having Sir Seretse Khama day posts while they are still mourning the loss of Sir Ketumile Masire.
However, they soon calmed down when reminded of the significance of this special day because in as much as we've just lost a national treasure in Sir Masire, in Sir Seretse Khama we have yet another one who deserves to be celebrated and kept in our hearts. The two together made a formidable team and unreservedly set a solid foundation for the free, prosperous and democratic Botswana we all enjoy today.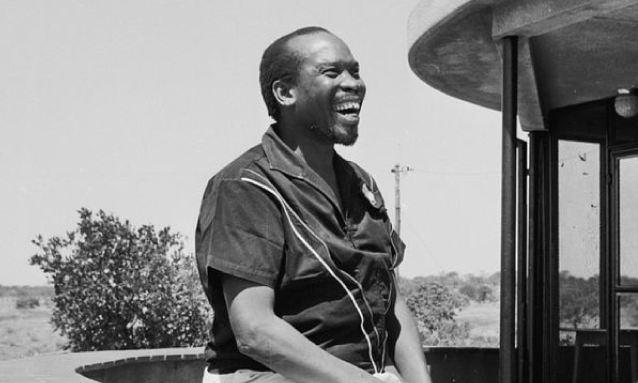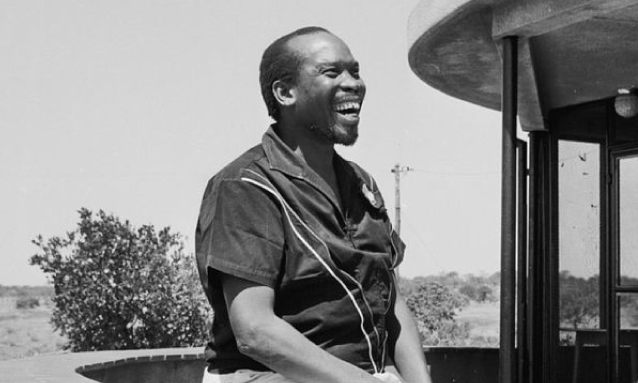 As we celebrate Sir Seretse Khama Day, we take a brief look at his biography.
Sir Seretse Khama, the founding President of Botswana ruled from the time the country got its independence in 1966 until his death in 1980. He inherited an impoverished and internationally obscure state from British rule and left an increasingly democratic and prosperous country with a significant role in Southern Africa.
Early Days
Seretse Khama was born on 1 July 1921. He was the son of Sekgoma Khama, and the grandson of the internationally famous Kgosi Khama III (c.1835-1923), ruler of the Bangwato people of central Botswana. He was named Seretse-the clay that binds together-because of the recent reconciliation between his father and grandfather. Seretse's mother, Tebogo Kebailele, had been chosen by Khama to be the new wife of the ageing Sekgoma. When Sekgoma died in 1925, four-year old Seretse was proclaimed Kgosi. His uncle Tshekedi Khama became regent and later his sole guardian.
Seretse's education
The lonely and often sickly child was sent to boarding schools in South Africa, where he thrived and soared; developing into a healthy and gregarious adolescent sportsman. He attended Fort Hare University College and graduated with a general BA degree in 1944. In August 1945 he was sent to England to study Law. After a year at Balliol College, Oxford, he enrolled for barrister studies at the Inner Temple, London.
The making of 'a united kingdom'
Much to the annoyance of many, Seretse Khama met and fell for an English woman, Ruth Williams, daughter of a retired army officer in 1947. They were married in September 1948. Seretse's Uncle Tshekedi, who was highly intolerant of mixed race relations, ordered him back home to berate him and demand a divorce.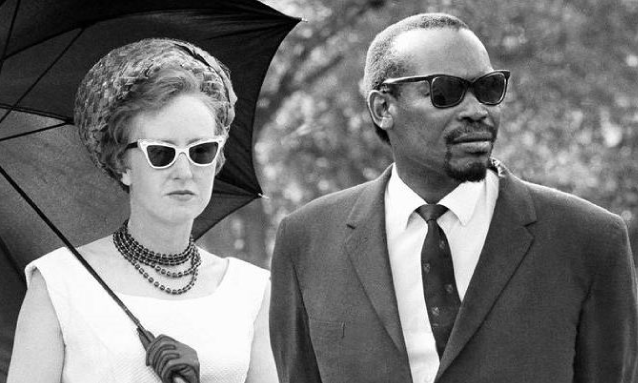 However, back on home soil, Seretse held a series of Kgotla meetings through which he was able to get his people behind him and his white wife. The people accepted Seretse as their leader and fully embraced Ruth, forcing Tshekedi into self-exile.
The proclamation of a black chief with a white wife, in a territory strategically placed between South Africa and the Rhodesias caused an outcry among white settler politicians. South Africa had come under the control of white Afrikaner nationalists in 1948. The British were told that there was no chance of the pro-British opposition party winning the next all-white election in South Africa, if Seretse Khama was allowed to be chief of the Bangwato.
The Labour government in Britain desperately needed South African gold and uranium. It agreed to bar Seretse Khama from chieftainship. The Commonwealth Relations Minister denied that the government was bowing to racism, and lied about this before the House of Commons. A judicial enquiry was set up to prove Seretse was unfit to rule. However, Justice Harragin concluded that Seretse was eminently fit to rule. The British government therefore, suppressed his report for thirty years. Seretse and his wife were exiled to England in 1951, and in 1952 the new Conservative government declared the exile permanent.
The treatment of Seretse and Ruth Khama by the British government received international press coverage and a wide range of people including human-rights activists, Scottish, West African, Indian and West Indian nationalists, British communists, and conservatives who supported the principle of aristocratic inheritance expressed their outrage. Eventually, in 1956, a new Commonwealth relations minister realised that Britain must distance itself from institutionalised racism in South Africa and decided to allow Seretse and Ruth home as commoners and private citizens.
The making of a president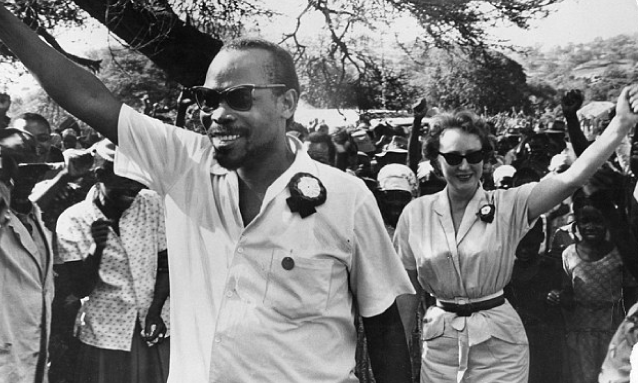 Back home, Seretse Khama was still respected as a man of principle and integrity but was generally seen as being out-of-touch and a yesterday's man. He was a not too successful cattle rancher and dabbler in local politics and declined in health until he was diagnosed with incipient diabetes in 1960. However, much to everyone's surprise, in 1961 he was suddenly energised as a nationalist politician.
The Bechuanaland Democratic Party (BDP), with Seretse Khama at its head, drew overwhelming support from rural progressives and conservatives alike. The liberal-democratic BDP swept aside its pan-Africanist and socialist rivals in the small railway towns, to win the first universal franchise elections of 1965. Seretse Khama became prime minister and then, on 30 September 1966, president of the Republic of Botswana.
Sir Seretse Khama 1965 post election interview
Published on Mar 2, 2013
1965 interview of Sir (then Mr) Seretse Khama, detailing his desire to create a multi-racial, democratic society in Botswana (then Bechuanaland). Ruth Khama on family life and new found home.
President Khama post independence
President Khama and the new republic began with an international image problem. It was widely assumed that his country had no option but to sell-out to its all-powerful white neighbours, South Africa (including South-West Africa) and Southern Rhodesia. Botswana was believed to be the poorest country in Africa. The new government could not cover the costs of administration from taxes and was continually indebted to Britain.
The first task was to lay the groundwork for an export-oriented economy, based on beef processing and copper and diamond mining. President Khama then turned his personal attention to foreign policy, seeking out allies such as President Kaunda of Zambia to break Botswana free from its image of being a docile 'hostage' state. He also used his unique authority to develop local democracy and quash the powers of traditional chiefs, to develop citizen administrative capacity without over-bureaucratization, and to promote the rule of law in the operations of the state. Although Botswana came to be described as a 'paternalist democracy' under the dominance of one political party, it succeeded in establishing itself as both prosperous and peaceful.
Between 1966 and 1980 Botswana had the fastest growing economy in the world. It also came to be seen a remarkable state with high principles, upholding liberal democracy and non-racialism in the midst of a region embroiled in civil war, racial enmity and corruption. State mineral revenues were invested in infrastructural development, education and health, and in subsidies for cattle production. The result was a great increase in general prosperity, in rural as well as urban areas, though with inequities that were to become increasingly apparent after the death of Seretse Khama.
Seretse – The latter years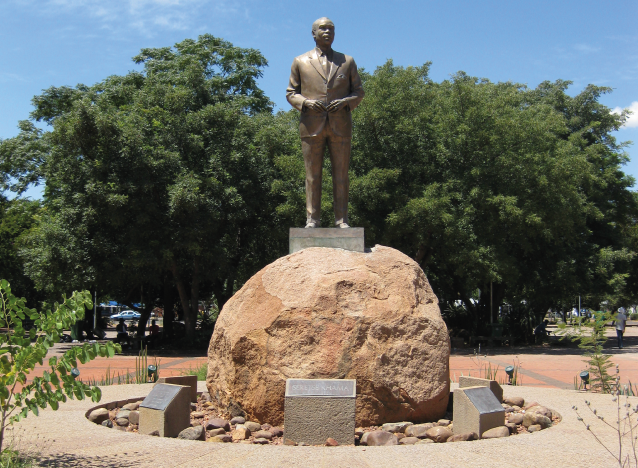 Seretse Khama was known for his intelligence, integrity, and a wicked sense of humour; puncturing the pomposity of those who had too high an opinion of themselves. He also went through cycles of ill health and depression, exacerbated by diabetes. He underwent intensive medical treatment in 1968-69 and in 1976-77, when he was fitted with a heart pacemaker, but bounced back energetically in both cases with an innovative period lasting for years. His wife, Ruth Khama, remained the guardian of his health and home life but had relatively little influence on his politics.
In his last years, Seretse Khama looked increasingly outwards and onwards. He was one of the "Front-Line Presidents" who negotiated the future of Zimbabwe and Namibia. He developed a vision of the future of Southern Africa as a peaceful, democratic and prosperous region after colonialism and apartheid. He was thus the key founder of what has since become the Southern African Development Community -SADC.
The rigours of constant travel by air for international negotiations, leading up to the independence of Zimbabwe, finally took its toll on Seretse Khama. But he had the final satisfaction of witnessing both the independence of Zimbabwe in March 1980 and the launching of the Southern African Development Coordination Conference in April, before his death on 13 July 1980. He was buried in the Khama family graveyard, on the hill at Serowe overlooking his birthplace.
Adapted from Neil Parsons' biography of Sir Seretse Khama (Respected Historian)
Video courtesy of Tsotsiyakgale (Youtube)