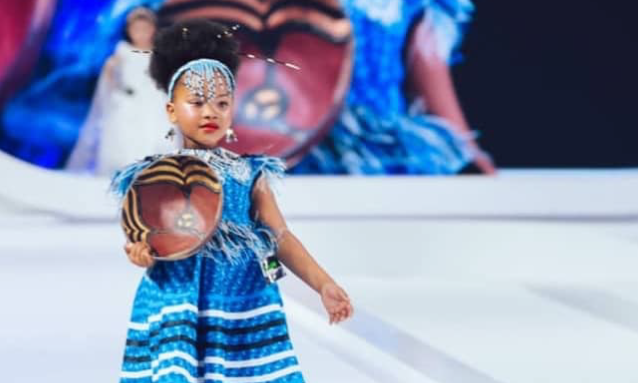 Cute as a button Reneiloe Unami Keke Shandukani recently participated in the C Plan/Kids Supermodels 2019 competitions in Shanghai, China. The six-year old had the judges eating out of her palm, bagging her a clutch of medals.
Reneiloe, from Tutume – about 90 km from Francistown – represented Botswana in 4 categories alongside 126 kids from across the globe. Reneiloe brought home gold, silver and bronze medals for talent (traditional dance), swimwear catwalk and national costume respectively.
The C Plan/Kids Supermodels 2019 competitions took place from the 18th-22nd of July, 2019.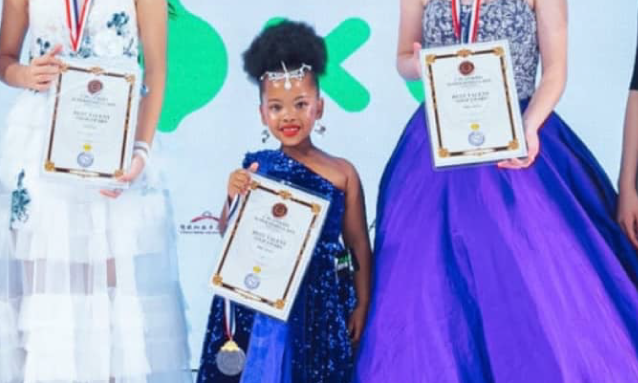 Way to go Reneiloe and thanks for putting Botswana on the map!
Source: BrandBotswana Facebook page