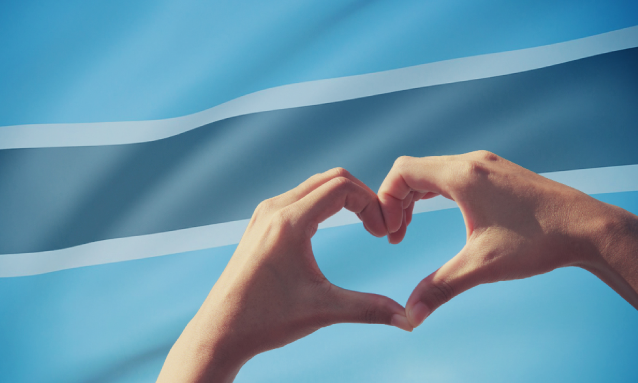 Botswana has amended its immigration laws to attract more investors into the country to contribute significantly to the economy.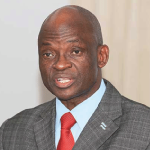 The minister of Nationality, Immigration and Gender Affairs, Mr Edwin Batshu explained in an interview with APA news on Monday that the development is aimed at empowering him to grant permanent residence status to non-citizens investors and have resided in Botswana lawfully for a period of five years. This, he said, is aimed at boosting the economy and creating employment.
That may also be extended to the spouses and minor children of the non-citizens who benefit from such an arrangement. Initially, non-citizens could be granted citizenship if they had stayed in the country for more than five years.
"Senior investors with a significant contribution to the economy can apply for permanent residency within five years. Even after a few days in the country, they will be assessed and can be granted citizenship if they qualify," said Batshu.
Speaking to the WeekendPost this week, Minister Batshu confirmed the amendments and hailed them as progressive; saying they will help attract more foreign investors and improve the country's economy. Mr Batshu conceded that the previous 5-year threshold made investors very uncomfortable when doing business in the country, and thus the reason for its removal.
Additionally, he said the amendments include work and residence permits as well as permanent residence, which allows foreigners to remain in Botswana for business purposes. He said permanent residence permits are issued to businesses so they don't have to keep renewing them.
Business Botswana President, Lekwalo Mosienyane said of the new development;
"It's a welcome development because not only does it address investors but also goes the extra mile to include their spouses and children."
He explained that awarding the investors permanent residency is useful as it gives the investor assurance. He, however, added that he believes the government should also recognise the grown up children of investors who may not necessarily be investors themselves.
He cited the example of a child born in Botswana to foreign investors, who has resided in Botswana for over 20 years and who is no longer a minor.
"We are losing that child who probably has got a sense of connection to Botswana in terms of culture, sports and others. And they don't know any other country other than Botswana. I believe we should also start to address their interests. We should either give them citizenship or permanent residence."
The new Immigration Act comes at a time when there's been an outcry among local business professionals frustrated by the previous Immigration Act of 2011; saying it made expatriates feel unwelcome in Botswana. There are indications suggesting that parts of the previous Immigration Act of 2011 led to the overwhelming rejection of applications, often without indicating any reasons.
Reports indicate that some foreign entrepreneurs were living in fear of being deported or having their applications rejected, ultimately leading to loss of business. This naturally also led to a ripple effect ranging from loss of local jobs, the tarnishing of Botswana's image right through to the portrayal of Botswana as being anti foreigners; defying the logic of attracting foreign direct investors.
---
YourBotswana View
The government has to be applauded for looking into amending the Immigration Law to allow dual citizenship. However, it's very interesting to see that the new law will come with several caveats that exclude a huge chunk of people, focusing mainly on 'senior investors,' who will no doubt have to demonstrate that they have copious amounts of money in order to be considered eligible. But what of children born to one Motswana parent and one foreign parent?
What about the spouses of Batswana who choose to set up roots in Botswana, those who bring various services to Botswana, pay taxes and stay on the right side of the law for years and years? Why can't the dual citizenship law be adopted in its entirety, as it is the case in other countries? Because to exclude that demographic still says Botswana may very well be anti-foreigners.
My other fear is that this latest amendment, which allows the ministry (at the discretion of the minister) to grant citizenship to eligible applicants even within days of being in the country, may leave it open to abuse. I can only hope that isn't ever the case and that the government goes one further and revisits dual citizenship with a view to embracing it in full to benefit many others. In my honest opinion, Botswana would be much richer for it and I don't mean in just the monetary sense here.
---
What are your thoughts on this new development? Do you think it's fair or not? How do you feel it could be improved upon? Please feel free to share your thoughts with YourBotswana.
Reference: BOPA, WeekendPost