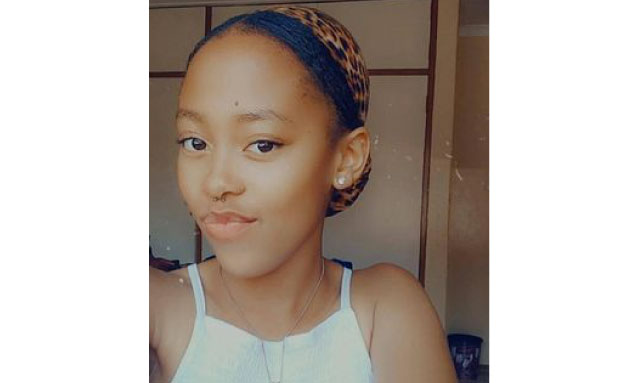 YB: What's your name?
Lisa: Lisa Rashida Motshidisi.
YB: Where in Botswana are you from?
Lisa: I'm from Mathangwane. Mathangwane is a village in the Central District of Botswana in the Tutume Sub-District. The village is located at the confluence of the Shashe and Vukwi Rivers, 25 km west of the city of Francistown along the A3 highway. But I live in Gaborone.
YB: Besides art, what do you do?
Lisa: I am currently doing my form 5 (BGCSE), so I'm just about to finish high school.
YB: Please tell us about your art.
Lisa: The type of artwork that I do is mostly observational, but I recreate it to make it more appealing to people other than myself. My poured paintings are imaginary. I have been doing art for five years now.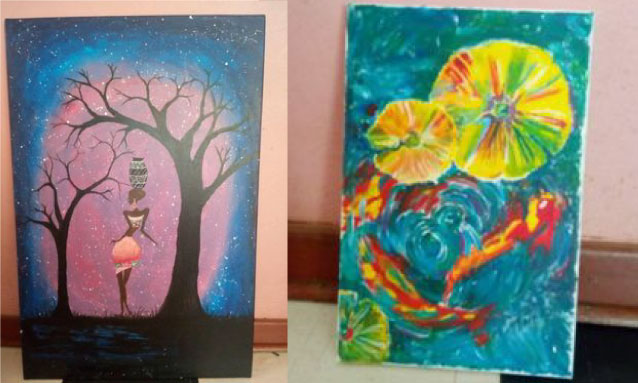 YB: So you've been doing this quite a while! What's poured art?
Lisa: Oh, yes, it's been a while! Poured art is the type of art where you mix the colours of your choice and pour them onto a clean canvas to create art.
YB: How did you first realise that you had the knack to do what you do?
Lisa: I realised that I had the knack to do art when I was nine years old. I started by doing basic art drawings, and somehow, it caught people's attention every time they got the chance to see my work.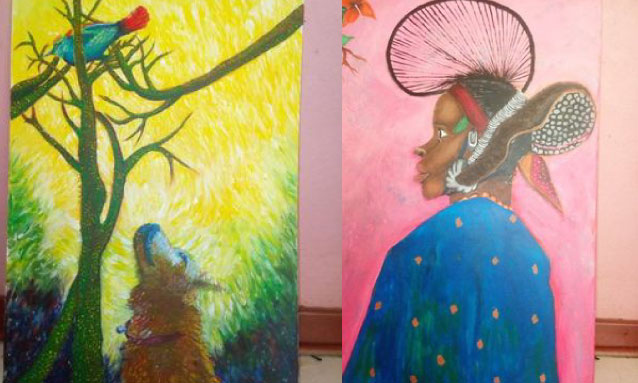 YB: What's your background in terms of what you do? How has that influenced your artwork?
Lisa: I studied Art for five years and got good grades. That spurred me on and encouraged me to carry on with it.
YB: Who, if any, in the art space, are your biggest influences?
Lisa: My art teachers have always been my biggest influences.
YB: Anyone in particular?
Lisa: I drew from each one of them something that led to shaping me into the artist I am. But my junior high school teacher, Mr Mathame, in particular, left a mark on me.
YB: Where or from what do you draw your inspiration?
Lisa: I draw my inspiration from everywhere. It can be words from a book, other artists and their artworks and so on. I'm always observing and looking as I go along. Sometimes I don't even have to look, and something just hits me.
YB: Are there any current world art trends you are following?
Lisa: Yes, I am mainly interested in contemporary arts from different artists, including anonymous ones. Perhaps the most obvious artist I especially admire is Van Gogh and all the work he did.
YB: Out of all your work, is there any one piece you are most proud of and why?
Lisa: I'm obviously proud of everything I produce. But the one piece that really resonates with me is the one of the African woman wearing traditional attire because our African culture is our pride. It's very close to my heart for that reason.
YB: What are you working on now, what's in the pipeline?
Lisa: Right now, I am studying for my Form 5 exams (BGCSE's), so I haven't been working on anything. The exams start on November 8. But as soon as I finish, I will go back to working on my art.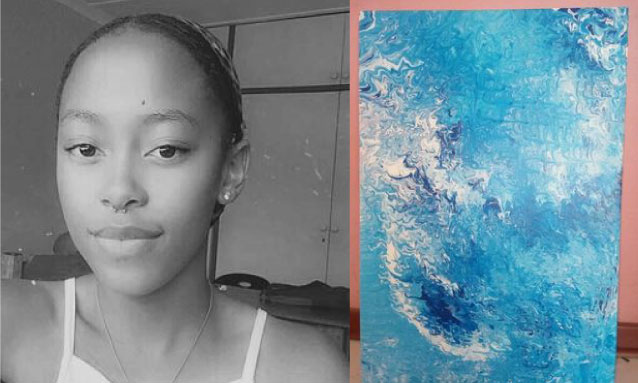 YB: Good luck with the exams! Where can people see your art?
Lisa: Once my school work eases off, I plan to set up a Facebook page to showcase all my work. I don't currently showcase it anywhere. I've been wholly focusing on finishing school and getting good grades up to this point.
YB: What does the future hold for you, Lisa, the artist?
Lisa: To be honest, I don't know for sure. My future is unpredictable, and all can do for now is hope to be one day be recognised for my art and succeed in the arts space.