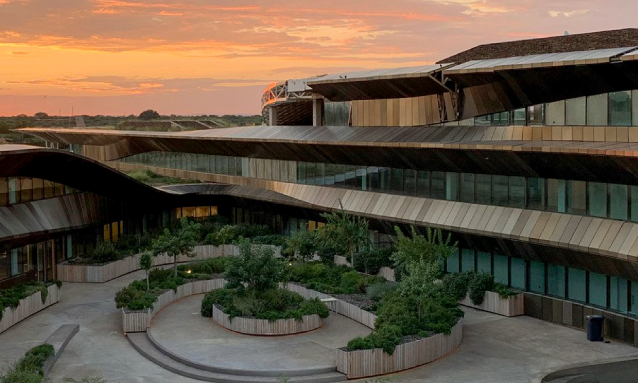 Back in 2010, American firm SHoP architectswon the Botswana Innovation Hub international competition. The client's brief was for an iconic yet timeless building which employed the most cutting-edge green technology available. Located in Gaborone, the building will house a wide range of initiatives in technology incubation, education and scientific research. Set to open next year, the practice has shared some images showing the construction process and all the technology behind the project.
To realise this ambitious project under demanding logistical constraints, SHoP deployed select teams to live in Gaborone and work on-site with our local partners,' reads the firm's webpage.
"Together we deployed a full range of digital modelling and visualisation technologies, many developed in-house. clash detection and other construction management functions are being achieved in the field via an iPhone-accessible 3D database hosted in New York. 

The design and delivery of the building envelope is a landmark project in the development of fully automated, paperless, direct-to-fabrication construction techniques. In element count and complexity, it surpasses what we were able to achieve at the Barclays Centre."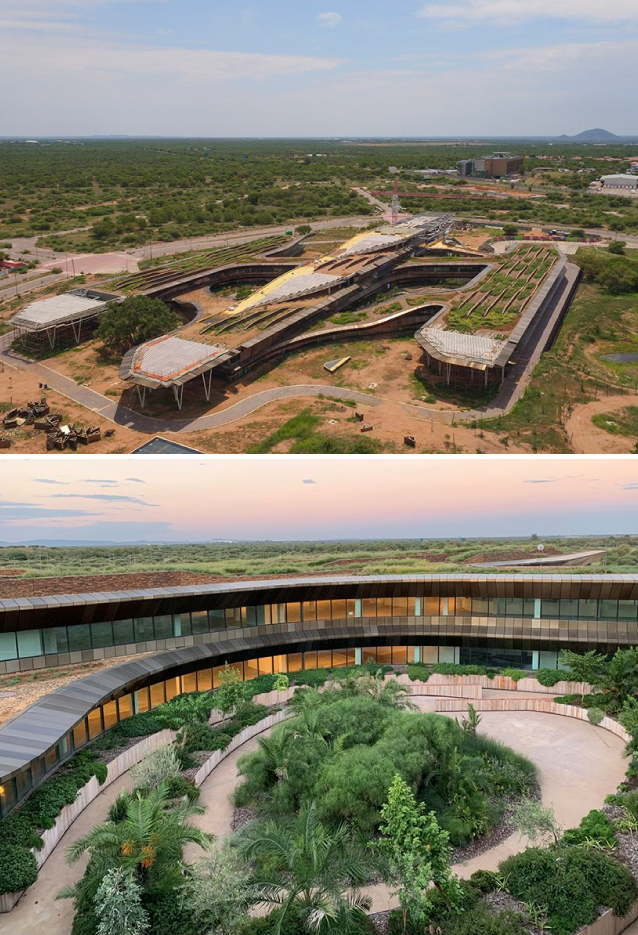 SHoP's design for the Botswana Innovation Hub uses a variety of sustainable techniques, including a concept they deem the 'energy blanket' roofscape, which combines passive and active sustainable energy techniques. The roof design incorporates large overhangs to passively shade the building's interior volumes, mechanisms to collect and reuse water, and both passive and active photovoltaic systems to harness solar energy. The combination of these technologies will offset at least half of the building's operational energy costs. Where the roof slope prevents optimal solar collection, a low-maintenance roof garden collects and filters rainwater. This harvested water supports both the roof garden and the bioswales downstream in the courtyards.
Source: https://www.designboom.com/architecture/shop-architects-botswana-innovation-center-07-17-2020/