No doubt being under lockdown with very few entertainment options is enough to have even the most resilient of people tearing their hair out at the best of times. Faced with closed restaurants, the hassle of securing permits to nip to town and the government's decision to ban the sale of alcohol and cigarettes during the 48-day lockdown Botswana finally emerged out of at midnight on Wednesday, people have been turning to homemade food for comfort.
Popular Facebook page, Foodies Botswana created with the specific aim of bringing together foodies and newbs alike, has seen its membership shoot up during this time. Bored people up and down the country with bags of time on their hands and nothing to do suddenly developed an appetite to sharpen their culinary skills, learn from others and show off their amazing cooking and presentation skills. As the dreaded lockdown raged on, people continued to flock to Foodies Botswana every day to share recipes for scrumptious delights ranging from the basic to some of the most intricate, various exotic cuisines and creative spinoffs of popular local dishes.
Motivated by his passion for food as well as the desire to motivate chefs and foodies with varying degrees of culinary skills to interact, share their recipes and overall love of food, Foodies founder, Kenneth Middleton, created the page just under a year ago.
"We have created a culture where everyone is working towards improving their food presentation," Kenneth explained in an interview with The Gazette.

"This includes plating techniques. In the future, I'd like to see local food companies creating engagements on the platform to promote local brands. There are certain products that are locally produced that we are unaware of that we would like to know about and consume."

"When it comes to food, I do not have a personal favourite or a go-to meal," told The Gazette.

"I always want to try other food recipes from across the world. People are currently just sharing what they prepared using ingredients in their kitchens on the food platform and there isn't a meal that is currently trending. By the end of the lockdown, we still hope to see the same or increased engagements on the food platform."
Leaning on local snacks during the lockdown
With the recent restrictions on movement due to COVID-19, more and people have gone back to basics, leaning on traditional treats, including preserved food items. It's hard to imagine, but some people, especially those on low incomes have struggled to stock up on food supplies. This is in part because they don't have fridges in which to store the food to extend their shelf life.
For those who do have fridges and freezers, it's easy to store leftovers for later use. Those without, however, have been forced to embark on a new normal in the face of the COVID-19 pandemic, leaning on the fast disappearing traditional practice of preserving food. These practices also have a place in the 21st Century if you don't have a large fridge to stockpile enough food to last long lockdown spells. Securing a travel permit to go into town can also be a hassle – even though the lockdown has been lifted, health authorities keep stressing we it can still be enforced! What's worse, freezing can also alter the taste and to some extent, the nutritional value.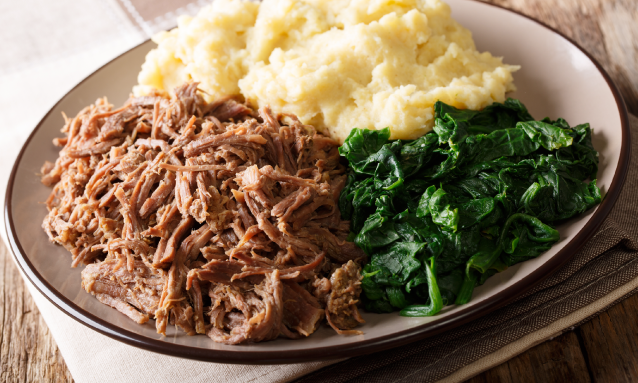 Long before Batswana started using fridges, they would put "seswaa" (pounded meat similar to pulled meat) out in the sun to air out and dry. The meat would then be repackaged and stored away for another meal in the future. This was the earlier version of Batswana's ready meal and was packed full of flavour and retained all its nutrients.
Below are other local lockdown-friendly foods that Batswana preserved in the past:
Phane – A large edible caterpillar popular in southern Africa including Botswana. Enough to turn most stomachs, it's not everyone's cup of tea. However, the phane is a nutritious supplement to meat and is almost 60% protein, packing significant amounts of phosphorus, iron and calcium. The caterpillars are traditionally boiled in salted water, then sun-dried.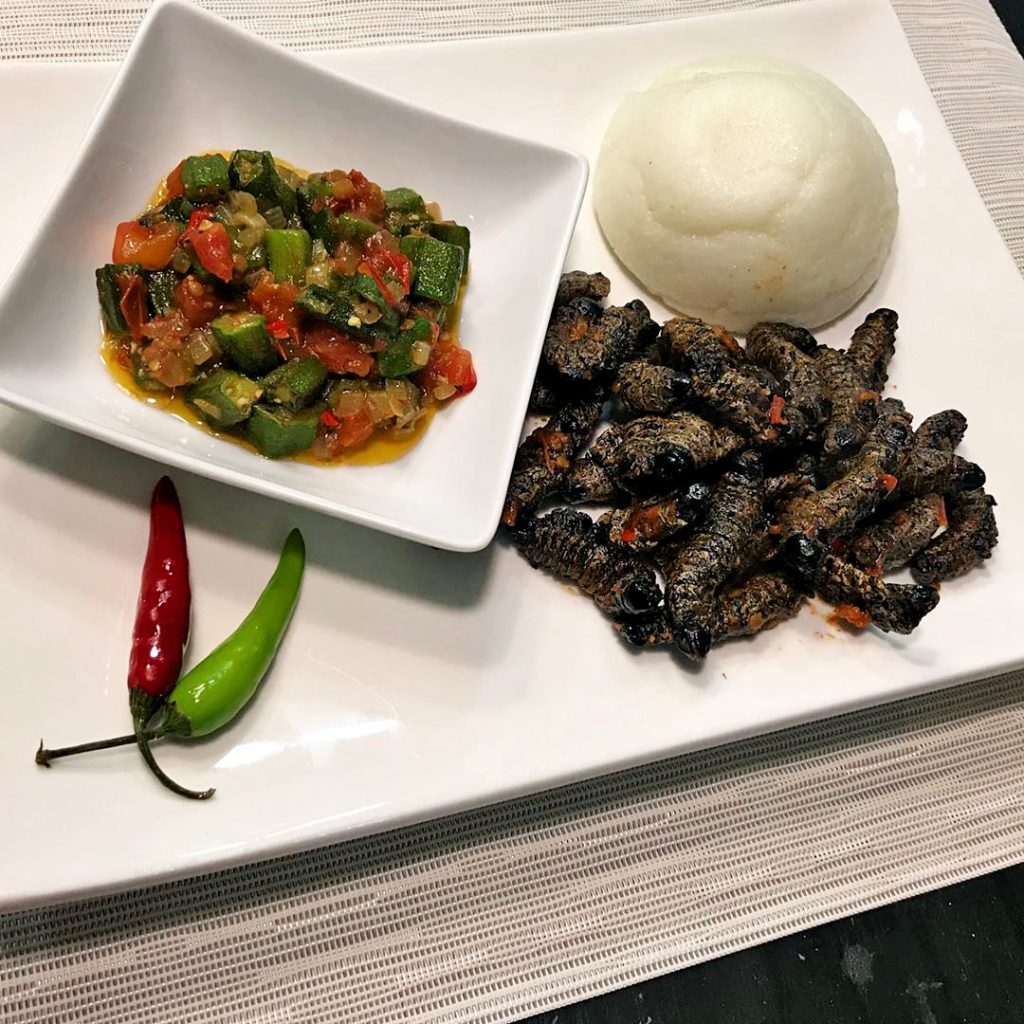 Alternatively, it can also be smoked, enhancing the flavour. Phane can either be eaten as a snack or meat supplement. It's often eaten with stiff porridge very similar to polenta and locally known as pap.
Morogo wa dinawa – Cultivated throughout Sub-Saharan Africa, "morogo wa dinawa" is made from dried leaves of the cowpea plant. The leaves are harvested between November and April, blanched and kneaded into a pulp that is squeezed into balls, which are then dried in the sun and stored away for future use. Morogo wa dinawa is similar to collard greens and is often paired with pap and meat.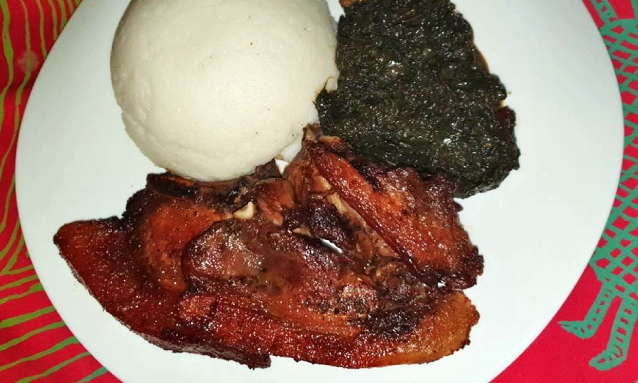 Rich in protein, fibre, iron, calcium, phosphorus and zinc, morogo wa dinawa is typically eaten during winter when many leafy vegetables are scarce.
Delele – Referred to as "wild okra" in English, delele is a dish made from a plant of the same name. While it has a wide distribution in Botswana, it is mostly eaten by the Kalanga people in the North East district. It can be either cooked fresh or dried raw and stored for up to a year.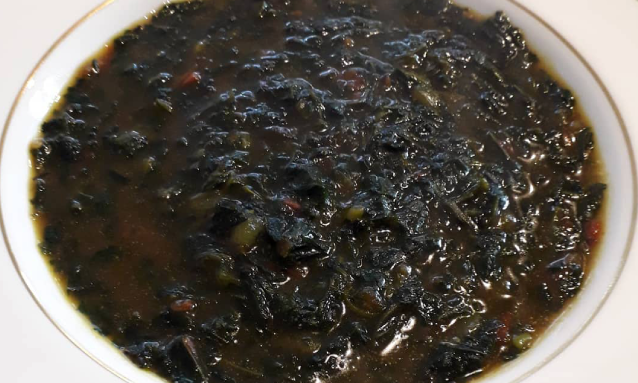 It is slimy in texture when cooked and boasts an immense amount of nutrients and minerals. Like some organic greens, delele is an acquired taste. What it lacks in taste it makes up for in nutrients – it's teeming with magnesium, iron, folate, Vitamin C, antioxidants and fibre, among others.
Lengangale – Lengangale is processed from the rind of a melon (lerotse or lekatane in Setswana) which is sliced into strips and allowed to dry in the sun for about three days. Care has to be taken to ensure it's dried all the way through or it risks turning mouldy. The dried strips are very versatile because they can be eaten on their own as a vegetable or made into delicious stiff porridge. Over the years, it has been made into jam as well.
It's packed full of Vitamin C, fibre and calcium. The dried melon rind can be stored at room temperature for up to a year.
Ntšhê stalk – Ntšhê is similar to sugar cane but thinner. A lot of farmers like to grow ntšhê because it's very low-maintenance and doesn't require a lot of water to grow in Botswana's semi-arid climate.
Once harvested, the outer green bark of the sweet reed is peeled off and dried for up to three days and eaten as a snack. The dried version (leswabi) provides energy because of its high sugar content but can also cause tooth decay. Leswabi can be stored in a cool dry place for six months and is available from March to May.
Segwapa – Commonly known as biltong, segwapa is cured meat that was introduced to Botswana by Afrikaners. It's similar to the American "beef jerky," only it's more savoury than sweet. It's mainly made from beef. The original "segwapa" was very basic and cured with salt only. However, over the years, various flavour including salt and pepper, chilli and garlic have burst onto the market and have been very well received.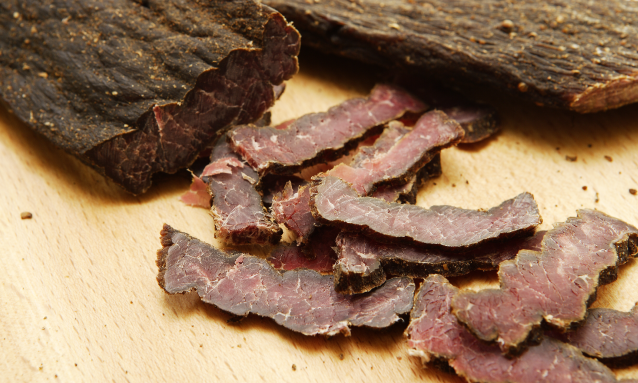 Segwapa is mainly eaten as a snack. However, traditionally, it was stored away and made into seswaa (pounded meat) or strips of meat served with starch and vegetables. This delicious snack packs a fantastic nutrition punch with its high protein, iron and sodium content. And the bonus point? It's low on calories and carbs.
Fish biltong – In the Okavango Delta, large fish like barbel and catfish can be cured and smoked and stored for later use. The fish can be dried to the desired level and stored for future use. Unlike beef biltong, the fish version is not suitable for snacking on – it's best cooked and served with pap and vegetables.
---
Have you had any of the food listed above? What other traditional food do you think would be lockdown friendly? Please share your thoughts.
References: thegazette.news / Culture Botswana 2.0 via Facebook / https://www.thegazette.news/lifestyle/foodies-botswana-the-recipe-for-staying-food-savvy-under-lockdown/31349/#.XsUTrC-w0kg