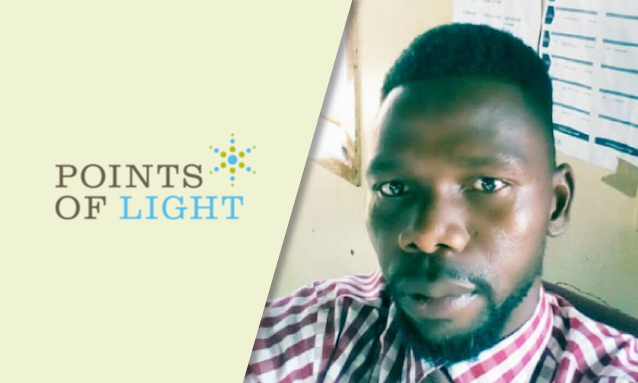 A Jamataka Primary School teacher has been awarded the Commonwealth Point of Light award by Her Majesty Queen Elizabeth II for volunteering to mount the fight against COVID-19 in the village.
A press release from the British High Commission in Botswana states Gorataone Seshoka volunteered to teach 1 000 Jamakata residents about COVID-19. The release says Seshoka, who has lived in Jamataka for 10 years, has established health and advisory information points around the village to amplify the key messaging of social distancing, regular hand washing and self-isolation while also debunking fake news about the virus.
The teacher has also designed and set up contact-free hand washing facilities around the village and donated soap.
"Her Majesty Queen Elizabeth II has on Friday recognised Mr Gorataone Seshoka by representing Botswana as the 137th Commonwealth Point of Light in honour of his exceptional voluntary service supporting his community during COVID-19," states the release.
---
About Points of Light
UK Points of Light
Points of Light are outstanding individual volunteers – people who are making a change in their community. Every week day the Prime Minister recognises an inspirational volunteer with the Daily Point of Light award.
First established by President George H. W. Bush in 1990, over 6,000 US Points of Light have been recognised in the USA. UK Points of Light was developed in partnership with the US programme and launched in the Cabinet Room at 10 Downing Street in April 2014.
Since then, hundreds of people have been named Points of Light by the Prime Minister, highlighting an enormous array of innovative and inspirational volunteering across the length and breadth of Britain. Doing everything from tackling knife crime to supporting families of dementia patients, the UK Points of Light are fundraising, awareness-raising, problem-solving heroes who all had an idea they decided to make a reality. Their actions have changed lives and their stories can inspire thousands more to get involved or start their own initiatives.
Commonwealth Points of Light
Commonwealth Points of Light is a continuation of the Prime Minister's Points of Light programme, with a special series of awards recognising inspirational volunteers throughout the Commonwealth to coincide with the UK hosting the Commonwealth Heads of Government Meeting (CHOGM) in London, April 2018 and serving as the Chair-in-Office of the Commonwealth for 2018-2020.
These awards have been made by Her Majesty The Queen, as Head of the Commonwealth, to thank inspirational volunteers across the 53 Commonwealth nations for the difference they are making in their communities and beyond.

One volunteer from each of the 53 Commonwealth countries was recognised in the days leading up to the Commonwealth Heads of Government Meeting in April 2018. Following the success of this programme, Her Majesty The Queen decided to continue this work and award one volunteer from each Commonwealth country every week.
The Commonwealth is a diverse community of 53 nations that work together to promote prosperity, democracy and peace. The Heads of Government meeting brings together leaders from all the 53 member countries to reaffirm common values, address shared global challenges and agree how to work to create a better future for all citizens, especially young people. By sharing these stories of service, the Commonwealth Points of Light awards celebrate inspirational acts of volunteering across the Commonwealth and help inspire others to make their own contribution to tackling some of the greatest social challenges of our time.
Find out more about our UK Points of Light.
Source: BOPA