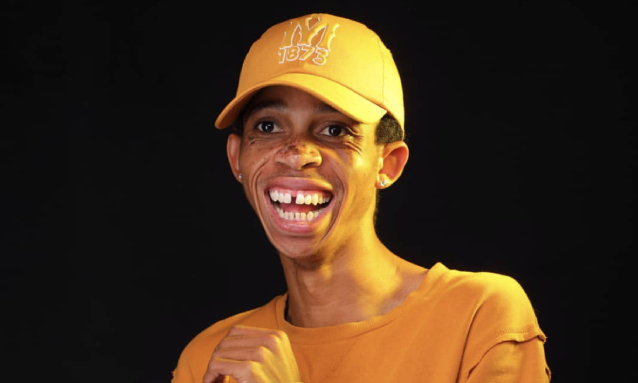 Local comedian, Motsetserepa woke up to a frenzy of excitement across social media and may have just been catapulted into the stratosphere by Multi-award winning hip hop/R&B star, Chris Brown. The comedian shared a video of himself belting out Brown's hugely popular 2012 hit, 'don't wake me up' on his Instagram account, which the star then shared, tagging Motsetserepa.
Brown, who boasts a staggering 64.3 million followers on his Instagram account, joked,
"If you don't sing my shit like this we ain't homies!"
The video (please see below) has since gone viral, with Batswana and people from across the globe weighing in with comments. The interesting thing is that neighbouring South Africa has now claimed the popular comedian as their own!
Watch Matsetserepa belting out 'don't wake me up' here: https://www.instagram.com/p/B_i2KK_hD7N/?igshid=qjya3vg0m06s
---
An interesting turn of events
When the Botswana Government caught wind of Brown's Instagram shoutout to Matsetserepa, it broke the news on its Facebook page, which of course, whipped Batswana into a frenzy, provoking all manner of observations and comments. Botswana companies have over the years overlooked local talent (Graphic Designers, content producers, artist etc), opting instead to cross over to South Africa to engage the neighbouring country's 'more visible and viable' celebrities. This has naturally left a very bitter taste in Botswana's creatives, who have never made a secret of their opinion on the matter.
Just this week, the Botswana Power Corporation (BPC) came under fire for doing exactly that. The company had to retract a promotional clip featuring a South African arts 'entertainpreneur' posted on its Facebook page. This happening so soon after the company announce a hike in electricity tariffs added salt to the wound.
The fallout saw the Minister of Youth, Sports and Culture Development, Tumiso Rakgare expressing his 'disappointment' at BPC's actions. Minister Rakgare said BPC made the right decision to remove the video and apologising to the public but insisted that an investigation into the video's commissioning be carried out.
 "We must get to the bottom of this," he said.
He said Batswana did well to use social media to pile pressure on and demand an apology from BPC. He noted with the abundant talent in the country, the corporation should not have had to engage Dimpi Dimpopo to promote its newly launched USSD Channel *192#.
"As long as Batswana empower BPC they also need to benefit. We must make sure that this does not happen again. As a minister, I don't need to remind BPC about Citizen Economic Empowerment.  They are aware of it. 

As much as I want them to be independent (still) that should not be abused," he highlighted, emphasising his call for a determined inquisition.
No sooner had BPC posted the Dimpi Dimpopo – real name Nadeem Poen – video clip than comments started pouring in to show just how ruffled Batswana and the creative industry's feathers were. When BPC posted the video, it probably did not anticipate a public relations nightmare let alone the instant public backlash that followed. As the video went viral, Batswana held back no punches, shaming the corporation and expressing their disgust and distaste at BPC's decision to engage a South African artist over local talent. BPC reportedly paid Dimpi Dimpopo P5,000.
BPC's acting CEO, Edward Rugoyi admitted in a statement that the video is not in line with their Citizen Economic Empowerment regulations and that the company would take the necessary measures to address the breach.
"The video in question has been withdrawn. The corporation regrets the negative sentiments that this matter has given rise to and assures the public of our commitment towards supporting and nurturing our citizen talent," he stated.
Rugoyi stressed that there would not be a repeat of the incident and that the company had put in place the necessary measures to ensure this. BPC's colossal error in judgement comes at a time when Botswana's creatives are already struggling to make ends meet, a situation made worse by the imposed lockdown after the President declared a State of Emergency to mitigate the spread of the coronavirus (COVID-19) scourge.
Source: BWGovernment Facebook page / Mmegi.bw