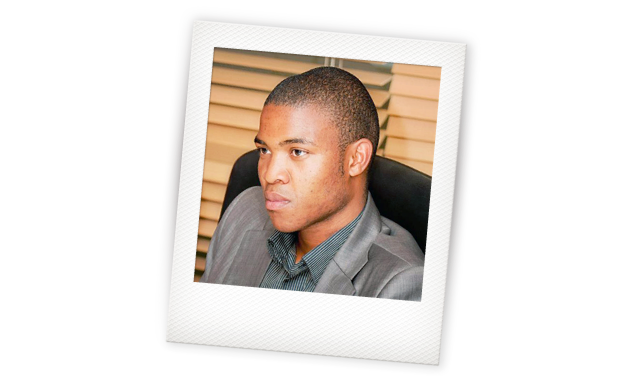 Dumelang, my name is Emmanuel Mokgano. I'm a 29-year old Motswana and here's my profile.
My full name is Emmanuel Warona Mokgano. "Warona" means "ours". My pet name is "Raseoheteng". I like it a lot because I was named after my grandfather's nephew. It's common Setswana cultural practice to name children after relatives who've passed on. This is done in order to keep the name in the family as well as to keep their memory alive. They too would have been named after their ancestors. Sometimes this happens when children resemble those relatives. This bestows upon you a great sense of honour and respect from various member of the family, who may even view you with reverence regardless of your age. The fact that you resemble their ancestor means they extend the same respect they would to their dearly departed.
I work as a Broadcast Journalist for the state radio station, Radio Botswana, which is popularly known as RB. As the strapline suggests, RB is truly the radio station at the heart of the nation. It was the very first radio station the country ever had and remains one of the favourites. This is where my skills were nurtured as I started as an intern way back in 2011 and worked there for two years. I then went on to work for a local commercial radio station, Gabz FM as a stringer working out of my hometown Kanye. But in 2015, I made my way back to Radio Botswana where it all started and started working there as a freelancer on a part-time basis. I produce and host some radio programmes, write and translate the news, among others.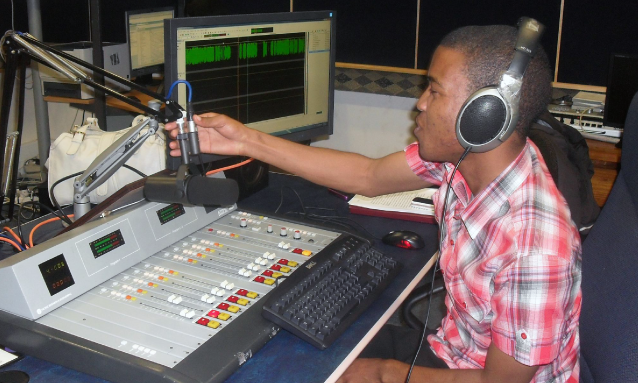 I would describe myself as easy-going, smart and emotional. I also value loyalty above all else. I respect everyone and expect the same back. I'm a farmer at heart. I grew up ploughing and rearing livestock and for that reason, I couldn't live a life that didn't include farm life hahaha. I love it; it's in my blood. Simple.
The other thing I value is family; the most important thing to me, actually. I believe strongly in looking out for your own. And let me be clear; to me, family doesn't necessarily mean people you're born and raised with. Family to me can be friends who share your values and have your back and vice versa.
Professionally speaking, I'm passionate about what I do and work very hard to ensure the standard of work I give is stellar. The media industry is very demanding and can take a lot out of you, but I'm committed to it and LOVE it. Put it this way, there's nothing I'd rather do professionally.
I think others would describe me as kind, smart and easy to work with. I like to help others but draw the line at allowing them to become a burden. There's a Setswana expression that I subscribe to; "Mokodue go tsosiwa yoo o itekang" Which loosely translates to mean that people help those who show willing. I strongly believe in that expression.
In terms of hobbies, I absolutely love travelling but sadly, I don't do much of it due to time constraints. That's closely followed by watching TV series. I also like to do some reading once in a while. In Botswana, we have these "chill sessions" which basically means getting together with friends and hanging out over drinks, music and maybe some bbq. I love doing that to unwind and catch up with my friends.
A year from now, I hope to be exactly where I am because I'm looking to achieve certain goals if I'm to lay a strong foundation for the life I envisage for myself. I'm building towards that and in order to get to where I want to go, I need to keep working within this job. But one fine day, I hope to go it alone and be self-employed.
My Background…
My home village is Kanye, which is situated in the Southern part of Botswana. I currently live and work in Gaborone. Kanye is the capital of the Bangwaketse tribe, which is one of the eight major tribes of Botswana. Kanye is a very cultural village; a big village with a hilly landscape. Kanye lies about 68 km away from the capital city, Gaborone but the two are as far apart as chalk and cheese. Kanye being a village, remains very communal and conservative, where Gaborone is livelier and the people a lot more anti-social. In Kanye, everyone knows everyone but the people in Gaborone are more private, all about self and mind their own business.
Growing up in Botswana was fantastic. Batswana are very cultured and value greetings, partly as an icebreaker. I don't expect anyone to speak to me without greeting me first. If someone just barges in and starts making demands, I view it as the height of rudeness. This was instilled in me growing up. I was also taught to value my culture and where I come from, something that all Batswana share. I love that about my upbringing. We value our tribal differences but equally appreciate that we're part of the same nation.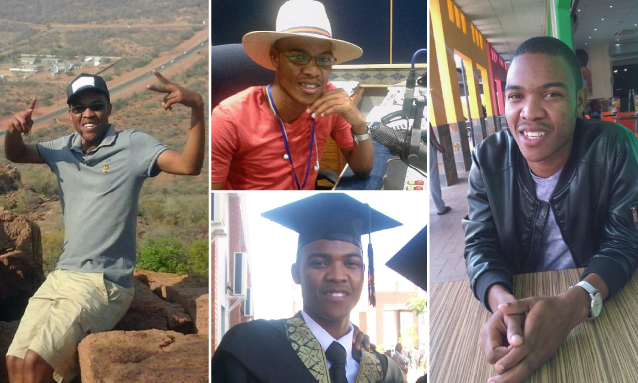 The person from whom I draw inspiration is my mother. My mother never lets any situation faze her; to her, there's no such thing as impossible. She drummed into me the importance of hard work and to this day, she never lets me lose sight of the importance of hard work. I owe my work ethic to her.
People may be surprised to know that I'm a matter-of-fact person. I take life for what it is and believe that everything happens for a reason, that nobody should be killed for the choices they make. Everyone has their lives to live, let's just leave it there.
My greatest achievement so far has been being able to build my own house, though it's not quite finished. I love Radio and working for Radio Botswana is a major coup for me.
About Botswana…
The things that make me proud to be Motswana the most are our rich culture, our nation and the peace that reigns supreme in Botswana. Again, those are the same things I think make Botswana such a wonderful country. By our very nature, we're not violent people and prefer to listen, discuss and negotiate rather use our fists. We also believe in doing things for ourselves and not just grab handouts. Batswana are traditionally known for their love of farming and that's evidenced by the amount of farmers Botswana has. Batswana believe as long as you have cattle, you'll do just fine. So even if they have professional careers, they tend to have sideline farming projects. In fact, in years gone by, a man's wealth was gauged by the amount of cattle he owned.
By contrast, modern-day Botswana has seen the emergence of young people leading businesses, NGOs and charity organisations. This is the sign of a progressive nation, their contribution to society and uplifting lives. We were taught that we couldn't just sit back and expect to live the good life; you have to work hard and also look out for family. That for me, makes Botswana a wonderful country.
If I could change anything about Botswana, it would be exactly nothing. It's just that simple.
Within Botswana, I have travelled to Lecheng village in the Tswapong region, which has stunning scenic views that are in stark contrast with the infamous and popular safari destinations such as the Okavango Delta and the Chobe area. I found the area very serene and the people so very warm and welcoming, very easy to get along with. Lecheng is also very spiritual and has parts of it that you can't visit beyond certain hours without permission. I found it all very fascinating!
I'd love to visit the Chobe area. From what I gather, the tourist activities such as the Chobe River cruise are to die for! The area, like many parts of Botswana, has a wealth of culture I'd like to learn more about. The people literally live side by side with the wildlife and it sounds like they lead such a laid-back life.
Beyond Botswana, I'm eyeballing the Seychelles and Madagascar just for the love of the beaches hahaha C'mon, Botswana is landlocked and for that reason, we love a beach destination! I would go there for sheer, unadulterated R&R. The beaches look stunning and unspoilt and the hotels appear breath-taking. The stuff of dreams.
My favourite traditional meal is by far Bogobe, oxtail and Setswana greens. Bogobe is a stiff type porridge made out of ground sorghum, which was a huge staple way back in time but continues to be a firm favourite among many Batswana. I love it.
Having just celebrated 51 years of independence; going forward, I hope that Botswana will tackle the huge unemployment challenge that besieges the country as well as to nurture youth business ventures. It's very tough out there, especially for the many unemployed people in Botswana. I also feel developments could do with being accelerated, I mean across almost all areas. I would like for the developments to be allocated equally and not just concentrated in certain areas.
YourBotswana…
I discovered YourBotswana through a friend and at first glance, I found the branding very eye-catching, clean and effective. I like that the interface is not cluttered and loud, the fact that the calm blue used is very reminiscent of the Botswana colours. I think that was very smart because obviously the website is about all things Botswana. The website just draws you in and makes you want to see what it's all about.
The posts I enjoyed the most are the Friends of YourBotswana and factual material about Botswana. The former is especially interesting because it's great to see what other Batswana out there are doing. We know some of these people from a quick glance on social media, but here we are able to get to the very core of who they are.
I wanted to share my story and show the world out there what the people of Botswana are like. I think being able to tell your story and tell the world about Botswana is a great thing. I like that there's a good mix of people from various walks of life contributing to the Friends of YourBotswana page, showing Botswana in all its glory. I feel honoured to have contributed to the ever-growing pot.
The website is fun and informative, but I think more video content, especially in the culture section, would be brilliant. I'd love to see traditional activities such as weddings featured. The picture gallery is ok, but I believe video content would be great. It would be fantastic to see YourBotswana linked to Bing because it hosts almost everything and to do so would be to really put Botswana on the map.
Thanks for reading my profile.