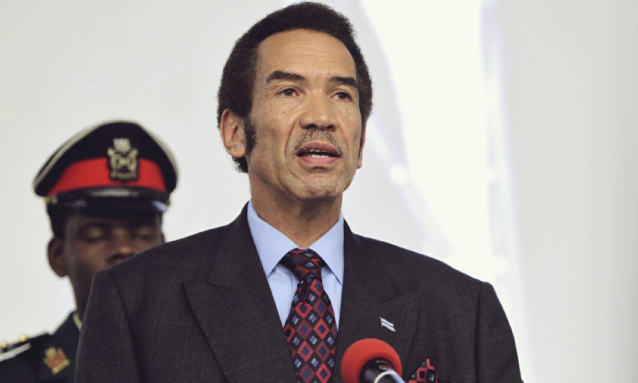 President Lt Gen. Dr Seretse Khama Ian Khama recently launched the 309 million Pula 70-bed Shakawe Primary Hospital project.
Construction started this April and is envisaged to conclude in September 2019. The project, which is in two phases, started in 2015 with the construction of staff houses worth 60 million Pula. Shakawe Primary Hospital will offer services such as preventative and curative health services, sexual reproductive health services as well as diagnostic, pharmaceutical, mortuary and dentistry services.
Speaking at the launch, President Khama said the successful the completion of the facility would improve access and reduce expenses that come with referrals. Additionally, the president said the hospital would improve the locals' quality of life and help reduce morbidities and mortalities.
Mr Khama encouraged them to lead healthy lives, adopt safe and healthy behavioural practices, listen to and adhere to medical advice, go for regular checkups and avoid unhealthy risk factors.
The President noted that other immediate advantages to the construction of the hospital include the creation of employment for locals and the empowerment of citizens.
"We listened and heeded your concerns and request on the need for a hospital in this area and we did just that, despite the limited economic resources.

In the long-run, in macroeconomics and health, an investment in health inversely becomes an economic boost or investment in that it will result in among others, increased productivity as people enjoy good health," he said.
Lt Gen. Dr Khama highlighted that the project is in line with the approved National Development Plan 11- NDP 11 commitments that focus on ensuring that health facilities deliver sustainable quality health services in line with the National Health Policy.
The President said within the NDP 11 plan period there would be more emphasis on expanding and revamping the current infrastructure to make it more habitable, expanding specialised services to districts, arming health professionals with skills, ensuring the availability of minimum medical equipment at all levels of service delivery and improving outreach of health services.
Reference: BOPA
Image source: allAfrica.com