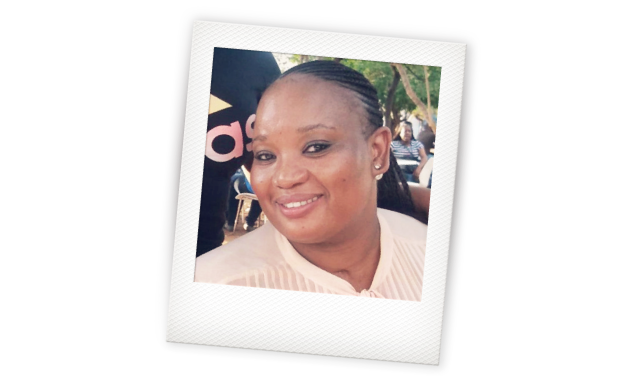 Dumelang, my name is Kelebogile Mofinga Jankie. I'm Motswana and a HR Specialist at Debswana Diamond Company and here's my profile.
My Setswana name 'Kelebogile' means 'thank you'. Mofinga is my pet name and it was given to me because when I was a child I had a growth on my hand that looked like a sixth finger. If you talk to people about me and refer to me as Kelebogile Jankie, they probably won't know who you're talking about. Pretty much everyone knows me as Mofinga or Finga.
I would describe myself as easy going, loving, carefree and religious. Other people say I'm very friendly and some think I'm shy and quiet, but I'm not.
I don't have any hobbies as such, but I recently rediscovered my love of safaris after a trip to Shinde Safari Lodge with giant luxury safari operator, Ker & Downing. I'm hooked and I want to go on as many safaris as I can now. I'm not sure I can class this as a hobby, but I also love to shop, there's nothing like a bit of retail therapy. Because Gaborone is not far from the South African border, I occasionally drive over the border and shop at some of the malls there.
Where do I think I'll be in 1 year from now? In all honesty, I would love to advance professionally and become a HR Business Partner at Debswana. I would also like to have done a bit of travelling, experienced more safaris and possibly have visited Cape Town.
My Background…
My home village is called, Nojane, which is in the Gantsi district and is located 20 kilometres from the border with Namibia. I currently live in Gaborone, which is also where I grew up. Nojane is a typical Setswana village where most people live in traditional mud huts as pictured below.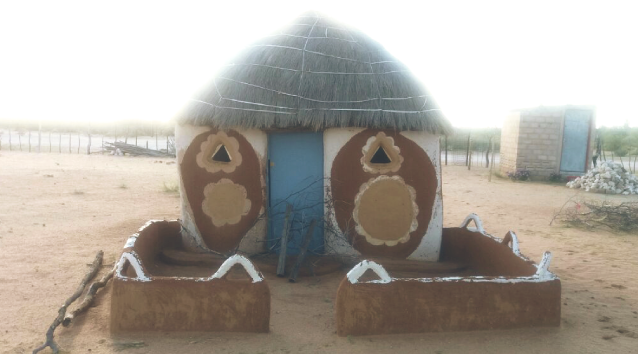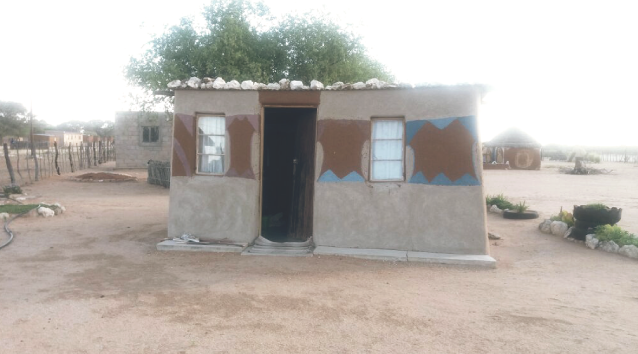 There's no cable TV in Nojane and the roads are not tarred. It's very much a quiet life in Nojane. Gaborone in comparison to Nojane is the complete opposite. Growing up in Botswana gave me a solid upbringing in terms of respect for your elders and that's the culture in Botswana. It was drummed into me that "a child is a child of the community" and I really appreciated that.
Has anyone inspired me? Yes, my mother has inspired me and continues to do so. She always has an open heart, welcoming those who need help and support into her home and raising them as her own. Her generous spirit has always made a huge impact on me. She's also very open-minded; I have always been able to talk to her about anything and everything because she's a great listener.
People might be surprised to know, contrary to popular belief, that I'm not all shy; I just choose when to talk. Some people have mistaken me for a 'Pastor's wife' and I mean no offence whatsoever to Pastor's wives, but I'm far from being the pastor's wife type of person. I enjoy a drink or two, I generally enjoy life and more often than not, I let my hair down and party.
My greatest achievement so far in life is my career path with Debswana and succeeding in my dream job. Debswana is one of the best employers in Botswana and one of the most prestigious companies by any standards.
Botswana…
I'm a proud Motswana because of the fact we have a very rich culture and that in spite of the gradual development of our country, Batswana celebrate and uphold their values and traditions. We want to move forward and embrace the 21st century, but we don't forget our roots and we continue to recognise and uphold our traditions and culture.
Botswana is a beautiful country because of the abundance of natural resources including the fauna and flora through which we attract visitors. Tourism is a large part of our economy and we do everything towards conservation and keeping the experience as natural as it can be, so tourists continue to enjoy Botswana and contribute to our economic growth and development. If I could change something about Botswana it would be to bring about political change. We need changes in the government as politics in Botswana is very important and major changes start from within. We need an administration that can drive new policies towards better systems, modern procedures and improved services that are geared towards the upliftment of Batswana.
Naturally, I've been to quite a few places in Botswana, but my recent safari experience in the Delta was truly amazing. Shinde Safari Lodge (pictured below) is deep in the Okavango Delta and it was one of the most amazing experiences of my life. I would urge everyone to go on safari at least once in their lives. It's a wonderful experience and something you'll look back on with fond memories for the rest of your life. I've never visited Kasane and it's my next destination for sure. I understand it's just as beautiful as the Delta, so I won't be disappointed.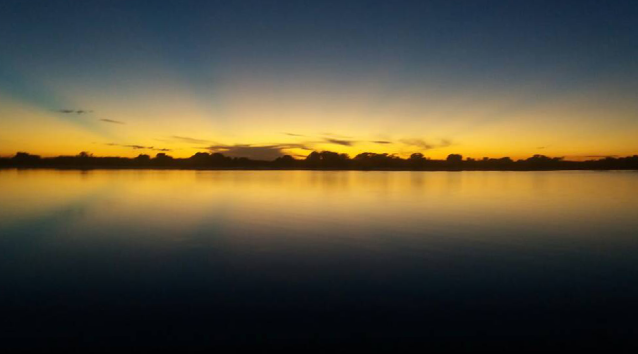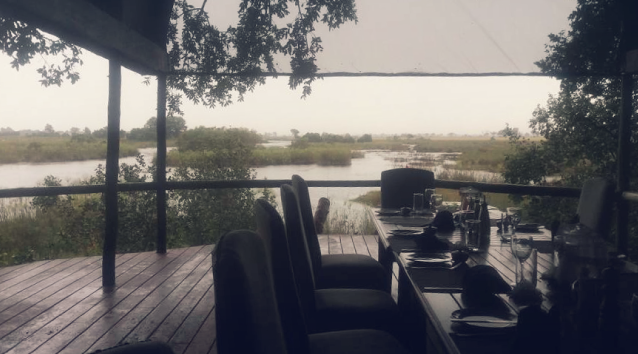 In terms of places outside of Botswana, I would love to visit Cape Town. I'd like to revisit the United States, as I lived and studied in Philadelphia for a few years and I've never been back since. I've also got my eye on Mexico because of their rich culture and the parallels with Botswana. My favourite traditional Setswana dish is bogobe jwa lerobe (a type of stiff porridge that's a firm favourite within the Southern African region) with greens and oxtail.
Botswana celebrated 50 years of independence last year (2016) and going forward I would like to see improvements in terms of infrastructure. Our schools and roads need serious overhauling because they are showing severe wear and tear. Our education system leaves a lot to be desired and really needs to be reworked right from the grassroots. If we are to shape and mould future leaders of a high calibre, we can't disregard the youth who cannot afford a private education. I'm not just talking about future leaders in terms of future Presidents and ministers, but business and industry leaders too.
YourBotswana…
I came across YourBotswana via a post that was shared on Facebook and from that point I was hooked. I love the website and it's a great idea. It's professional and informative, I can see from the content and layout that the guys know what they're doing. It's a brilliant platform through which to market Botswana to the world.
I don't have a specific post I've enjoyed the most, but I particularly enjoy the posts with videos. I like watching them, some are funny and entertaining and others are informative. I decided to become a friend of YourBotswana and submit my profile because I wanted to support the website and showcase my country's beauty. Hopefully, the website will continue to show a side that most people outside of Botswana don't know about.
Anything else…
I urge non-Batswana and Batswana alike to come to Botswana for the safari experience that remains unspoilt. The Delta is raw, organic and remains in its natural form, and this is the best way to see the beautiful landscape and how the wildlife thrives. Botswana is big on conservation and promotes the preservation of its natural resources not only for the benefit of Batswana but for tourists, the economy and future generations to come.
Thanks for reading my profile.