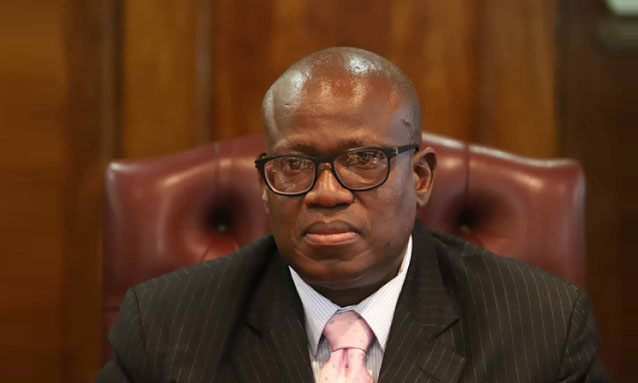 Botswana drivers could be paying for use of major highways if plans for a new toll gate system get off the ground. 
The Government has indicated it is ready to install more toll gates on major roads across the country following the successful installation of toll gates at the Kazungula Bridge. The Minister of Transport, Thulaganyo Segokgo, this week told Sunday Standard that toll gates would help generate revenue for the Government. Minister Segokgo said the proceeds would also be used to help maintain roads. He indicated that they plan to put up more toll gates before the end of 2024.
"We are still in discussions over the e-tolling system but then again, we are still establishing whether to finance the project or go into Public-Private Partnership," added Segokgo.

"We do not want to establish the toll gates, only to fail to generate revenue," said Segokgo.
Segokgo said a consultancy company would be engaged to establish how much to charge. He revealed that talks on the implementation of toll gates started last October, adding that it is vital that the Government budget is not exhausted as the project requires a lot of money.
"The discussions over e-tolls are currently ongoing, and I must tell you that it is a subject matter that is currently with our triple P committee," said Segokgo.
He explained that the committee would most likely be tasked with identifying a country against which to benchmark.
"Of course, other countries are miles ahead with e-tolls, and I want to believe that they are generating revenue from major routes. That is the direction we want to take as well. But consultations are still ongoing, and we will roll out our map very soon," Minister Segokgo said.
Last month, the Government piloted the toll gate system at the Kazungula Bridge and reportedly took over P200 000 on the first day, that being revenue generated from 108 truck arrivals and 54 departures. In 2015, Member of Parliament For Francistown West, Ignitious Moswaane tabled a motion calling for the introduction of e-tolls on major roads, which was adopted in Parliament. When presenting the motion, Moswaane said toll roads accelerate the viability of initial funding for construction, compared to traditional tax-based funding. He argued collecting tolls on selected roads reduces the total net cost to the economy, ensuring greater opportunities for prosperity and growth.
The Francistown West MP said tolls also assist in meeting the demands of social services, which are important for the country's economic growth. He maintained tolls provide an on-going revenue stream, thus enabling the road to be adequately maintained and improved, independent of tax-based revenues. Moswaane said it was important to distinguish between tax and revenue generated through toll gates because, in countries where tolls were not paid, the argument had generally been that the public was already paying tax. He thus noted that tax was used to pay for the services, whether the public used them or not, while tolls would pay for a portion of the road that is used.
Source: https://www.sundaystandard.info/to-toll-or-not-to-toll-botswana-mulls-user-pays-road-option/