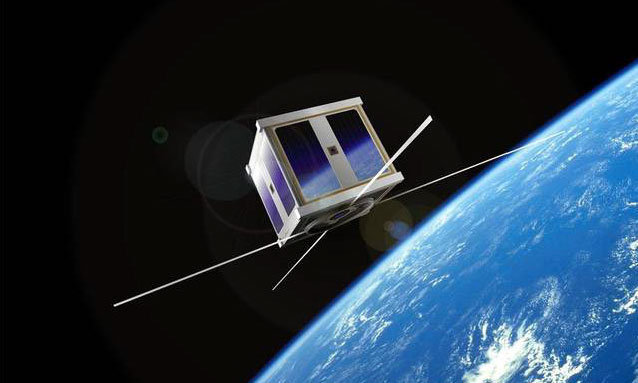 President Mokgweetsi Masisi has launched an ambitious space ship programme, a first of its kind, which will see Botswana entering the space race. The programme will shoot into orbit its own home-grown miniature space crafts, the smallest and modern satellite cubes that are fast replacing the traditional gigantic space ships in space missions.
The President said the project demands that Botswana work in close cooperation with other countries, especially in the SADC region and Africa as a whole. He emphasised that the Government would work with other governments to ensure that the project is not only successful, but is also sustainable enough to serve its purpose. The project is led by Botswana International University of Science and Technology in collaboration with other national academic and research institutions aligned with Botswana's Vision 2036 and the National Development Plan 11.
The launch of the space programme is in line with Masisi's development agenda of harnessing a knowledge-based economy as he proudly singled out the university for its remarkable response to his rallying call:
"If there is an institution that has responded to the clarion call of the leadership and whose response fitted like a hand to glove, it is BIUST."
Masisi, who had been involved with the inaugural space programme and embraced it from the beginning, announced at the launch that despite the Government budget and national economy feeling the pinch due to the COVID-19 pandemic, its adverse effects had emboldened the commitment to invest in the space race and harness it.
"It will take three years and will require full commitment and selfless dedication. It will be demanding as it is the first of its nature to launch a satellite in space. However, if the data is mined right, and market forces respond favourably, our trade in the African space should markedly improve the beef industry so that the reproductive capacity and genetics of our beef is improved," the President added.

"It is particularly noteworthy that the project puts emphasis on some of the two most important sectors of our economy, being agriculture and tourism, which are among the key drivers for socio-economic development in our communities, especially in the rural areas." 
President Masisi said apart from its economic benefits, the project would also empower learners, teach professionals and researchers through the attainment of high technical skills that will be transferred to other key stakeholders over time in line with Pillar 2 of Vision 2036, which promotes 'quality education that is outcome-based, with focus on technical and vocational skills as well as academic competencies.' Botswana's space race mission aims to send its own cube satellite in three years, initially sending three of these types for earth observation missions. The idea is to later send up to 12 units because, according to the lead scientist, Dr Bokamoso Basutli; the many, the better "to create a constellation, for purposes of data backups, risk reduction and data securities."
Unlike other countries which have gone the route of contracting established space mission heavyweights like Russia and China to launch their satellites for them, the Botswana space mission will be unique in that it will be truly its own, delivered by the Botswana International University of Science, Technology (BIUST) in collaboration with local, regional and international partners. The space mission will initially aim to mine data to improve two industries in Botswana; tourism and agriculture to reposition Botswana's tourism and agriculture industries to be among the best performers and creators of sustainable employment using modern technology.
Real-time virtual tours of Botswana's signature tourism sites are some of the products targeted for development, harnessing data mined by the Botswana space missions. Dr Basutli, a lecturer at BIUST's Department of Electrical Computing and Computer Engineering and Signal Processing Systems Network Group leader, told the audience at the launch of the space mission;
"We will be developing spacecraft, ground station, design and model the orbits to be traversed by the spacecraft."
Like a mobile phone gadget loaded with electronics and software, the cube satellite, communicating with the ground station using antennas, and powered by solar energy, gathers data from its orbit and sends it back to earth. While that's going on, the team on the ground control the altitude, process the data and interpret it for harnessing. Dr Basutli said the cube set will be designed in-house at BIUST, while some skills, like laboratory tests, will initially be outsourced. He said in the future, Botswana would be able to test its own satellite.
Dr Basutli hailed the Government's support of the programme, saying that the decision has secured new careers for Batswana, who will be trained to work at the space station. BIUST has incorporated space programme into its curriculum and will  train students from ground zero to the launch of the programme, he said. 

Also, he said in the future, space missions can be harnessed for self-drive cars that are being developed as they require powerful satellite imaging of roads. He explained that such data can be mined and sold to operators in the same fashion as a company called Digital Globe provides Uber with 30 cm resolution imaging of roads and streets.
However, Dr Basutli stressed that these missions are prone to hurdles, and hits and misses should be expected and embraced. This year alone, for example, space technology giants, China, has had four dramatic space launch disasters, including the Kuaizhou-1A satellite launch failure in September. The United Arab Emirates' P6 billion satellite launch also failed in 2019 as the rocket, Flight VV15, lost signal six minutes after lift-off. Elon Musk's space tourism prototype starship, built by SpaceX, exploded upon landing during testing on December 9 this year, while a similar space tourism starship by Virgin Orbit rocket failed in May during a test launch.
Dr Basutli says even if they experience failures, investment in human capital will have been the immediate achievement. He said his department is also collaborating with a university in Finland and a reputable international mobile phone company to conduct 6G research.
Meantime, European Commission awards BIUST Planetary and Science Project 1.4 million Euros
The European Commission has awarded Dr Fulvio Franchi and his Research Team in Planetary and Space Science 1.4 million euros to create a Pan-Africa Planetary and Space Science Network. Dr Franchi is a geologist and planetary scientist in the Department of Earth and Environmental Sciences at BIUST.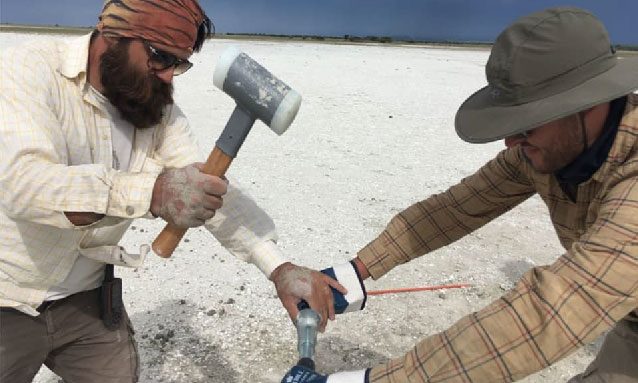 The project, titled "Pan-Africa Planetary and Space Science Network" is funded by the European Commission through the Education, Audiovisual and Culture Executive Agency (EACEA) under the Intra-Africa Academic Mobility Scheme.
The Pan-Africa Planetary and Space Science Network aims to create a mobility scheme for students, academic staff and support staff among partners from Botswana, Ethiopia, Nigeria, South Africa and Zambia within the thematic field of Planetary and Space Sciences. Through a continental-scale international mobility scheme, the countries involved in the project will create an enabling environment to deliver a broader space vision and drive a step-change in the continent's overall scientific and technological capabilities and employment in Planetary and Space Sciences.
A team of experts from BIUST will lead a consortium consisting of Higher Education Institutes from Ethiopia (Addis Ababa University), Nigeria (University of Nigeria Nsukka), South Africa (University of the Witwatersrand), Zambia (Copperbelt University), and a technical partner from Italy (University of Bologna).
The consortium includes relevant Planetary and Space Science stakeholders in the partnering countries such as the South African Radio Astronomy Observatory (SARAO), the Ethiopian Space Science and Technology Institute (ESSTI), the National Remote Sensing Centre (NRSC) Zambia, and the National Space Research and Development Agency (NASRDA) Nigeria.
The over-arching objective of the Pan-Africa Planetary and Space Science Network is to promote the education of young scientists who will meet the requirements of the large Planetary and Space Science projects expected to remain active for the next 20 years; for example the Square Kilometre Array (SKA) project coordinated in Botswana by BIUST. The project will feed skilled human capital into the growing STEM and Planetary and Space Science labour market creating both skilled workers and STEM entrepreneurs in line with the BIUST Strategic Goal of Research and Innovation Excellence.
The complexity of Planetary and Space Science-related scientific problems requires highly skilled university lecturers and technical staff to boost capacity and contribute towards human capital development. The project lead, Dr. Franchi asserts;
 "This mobility project wishes to develop the next generation of African scientists, leaders, and entrepreneurs by improving their access to high-quality STEM education, with particular emphasis on Planetary and Space Science."
The Pan-Africa Planetary and Space Science Network consortium will act as an incubator for new collaborations among African institutions. It will also create, for the first time in Africa, an integrated higher education programme for Planetary and Space Sciences at Master of Science (MSc) and Doctoral (PhD) level.
Source: https://www.mmegi.bw/index.php?aid=88221&dir=2020/december/21
European Union in Botswana Facebook page – https://www.biust.ac.bw/planetary-and-space-science-project-awarded-1-4-million-eurosp18-million-to-biust-by-the-european-commission/
You can find the list of selected projects here: https://eacea.ec.europa.eu/…/eacea072020_selection…