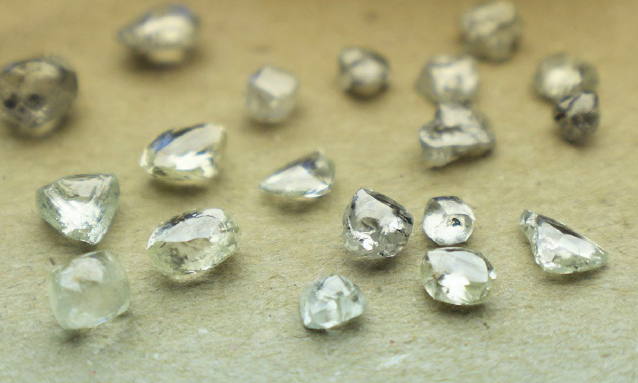 Positive sentiments in the diamond industry have helped propel Botswana's exports, lowering the country's monthly deficit to a nine-month low.
Statistics Botswana's monthly trade data for September showed a surge in diamond trading, both in imports and exports. Botswana's export earnings more than doubled from the P3.2 billion recorded in August to P6.8 million in September. The increase is attributed to the rise in the diamond exports from P2.6 billion to P6.4 billion, accounting for 93% of total exports.
Botswana's exports were mostly absorbed by Asia with a market share of 54.7%. The United Arab Emirates (UAE) and India received exports representing 26.4% and 22.2% of exports in September. The two countries, together with Belgium, are key buyers of Botswana's rough diamonds.
A 39.5% increase in imports, with goods and services procured outside amounting to a whopping P8 billion in September, takes the shine off improvements made in exports. The rise in imports was also down to improved diamond trading activities, accounting for 47.9% of total imports, followed by food, beverages and tobacco with 11.3%.
South Africa was the major source of imports into Botswana with a contribution of 46.7% to the country's total imports. The UAE and Belgium contributed 21.3% and 14.8% respectively, to total imports during the period under review. With regards to regional groupings, SACU was the major source of imports with a contribution of 48.6%. Asia and the EU accounted for 33% and 16.6% respectively.
With both exports and imports going up, Botswana recorded a P1.2 billion trade deficit, which although narrowed, reflected the skewed trade data pattern that has plagued the country since 2019. The first quarter recorded a P4.2 billion before shooting to P9.3 billion in the second quarter, setting a new record for the highest quarterly shortfall in over two decades. The September trade figures have closed the third quarter with a cumulative trade deficit of P7.3 billion.
Sources: https://www.sundaystandard.info/botswanas-trade-deficit-narrows-on-improved-diamonds-sales/