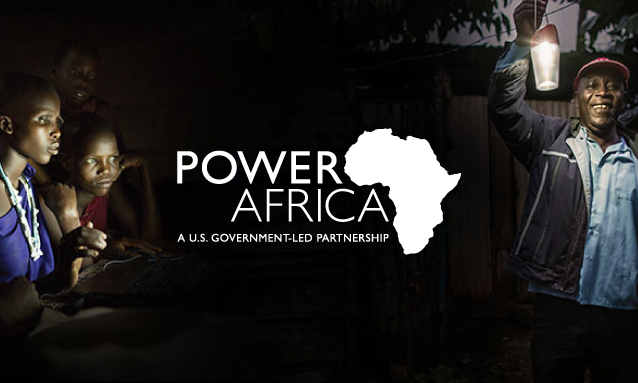 The U.S. government, through USAID Southern Africa's Energy Program, has collaborated with the Ministry of Mineral Resources, Green Technology, and Energy Security to launch the Rooftop Solar Program (RTS). Botswana's Minister of Mineral Resources, Hon. Lefoko Moagi yesterday launched the programme in line with the government's mandate to ensure energy sustainability in Botswana.
Last year, the US Ambassador to Botswana, Craig Cloud said his embassy was committed to luring private investors in Botswana to assist in setting up a robust solar energy industry in the country. In a quest to develop local SMEs, the American Embassy has partnered with BancABC to unlock funding opportunities for them locally. Ambassador Cloud said the embassy, through the support of the American Business Council (ABC), is committed to turning Botswana into the solar power energy hub it has the potential of being.
At the time, he also noted that the US had sealed a deal with the Botswana Power Corporation (BPC) and Ministry of Mineral Resources, Green Technology and Energy Security.
"This will form part of the large Power Africa Project that will cover Botswana too. Botswana businesses will be able to take robust production of solar energy with this enabling Botswana to export power. The country seats in a good position to be a solar energy hub," he said.
Launched in 2013, Power Africa is a market-driven, U.S. Government-led public-private partnership to double access to electricity in sub-Saharan Africa.  It also serves as a one-stop- shop for private sector entities seeking tools and resources to facilitate doing business in Africa's power sector.  In 2016, the Electrify Africa Act unanimously passed both houses of Congress and was  signed into law, institutionalising Power Africa and establishing two goals; to add 20,000 MW of generation capacity and expand electricity access to 50 million people in sub-Saharan Africa by 2020.  In bringing together more than 140 of the world's top companies, development institutions and financial entities, Power Africa employs a transaction-centred approach to directly address key constraints to project development and investment in the power sector.  These interventions aim to de-risk investments and accelerate financial close  from facilitating project bankability with financing and risk mitigation, to providing technical and transaction support, to engaging with host-government counterparts.
Power Africa's goal is to add more than 30,000 megawatts (MW) of cleaner, more efficient electricity generation capacity and 60 million new home and business connections. With RTS, citizens can generate their own electricity and sell any excess to the national grid.
Power Africa is currently working with the Botswana Power Corporation, Botswana's Department of Energy, and the implementation of the Botswana Electrical Regulatory Authority (BERA).
Could this be the answer to Botswana's well-documented power woes?
State-owned Botswana Power Corporation (BPC) is currently the sole producer of electricity but its main power plant, Morupule B is haunted by frequent breakdowns, which have over recent years led to regular power outages. As a result, the BPC relies heavily on costly emergency diesel power and even costlier imports from South Africa's Eskom, which itself has countless issues. BPC's multi-billion Pula flagship power project, the Morupule B plant, which was scheduled for completion seven years ago, is reportedly nowhere near completion. As the Coronavirus pandemic rages on, the Chinese contractor, China National Electric Engineering Company (CNEEC) is unable to effectively mobilise its logistics to the extent that the Minister of Minerals, Green Technology and Energy Resources, Lefoko Moagi is clueless as to when will Morupule B be fully operational, the Gazette reported back in April.
According to Minister Moagi, the national electricity demand stands at 739 Megawatts against the domestic production of a mere 159MW. Morupule A is fully operational, producing 114MW. By contrast, Morupule B, which is supposed to have an output of 600MW, produces a measly 45MW. Consequently, BPC imports 580MW of electricity, mainly from South Africa, the Southern African Power Pool (SAPP) and Namibia's Nampower. The government imports a staggering P250 million's worth of electricity per month according to Moagi, which works out at an eye-watering P3 billion per year.
While Morupule B's set target of 600MW output was expected to cushion the taxpayer from haemorrhaging this amount of money, its completion remains pie in the sky. The Gazette reported in April that CNEEC was busy doing remedial works at Morupule B. But the raging COVID-19 pandemic won't be helping. Minister Moagi said the works were initially expected to be complete in June 2023. The first unit was supposed to have been completed in September 2020, but that's not likely in view of COVID-19.
"We know that completion of the remedial works will be delayed by the COVID-19, but we do not know for sure when the works will be completed now," he revealed.
According to the Minister, CNEEC is unable to mobilise its engineers from China because of travel bans. Minister Moagi said CNEEC would bear all costs of the remedial works.
"Morupule B will be heavily affected. There will be prolonged delays," he said.
While COVID-19 will play its part in delaying the completion of the power plant, the contractor is responsible for creating the mess at Morupule B, which was supposed to have been completed seven years ago. Over the years, it has emerged CNEEC has hurtled from one blunder to the next – manufactured and used the wrong equipment to construct Morupule B power plant. Used the wrong design for the plant. CNEEC also reportedly flouted quality assurance procedures and took shortcuts, forcing BPC to order for the plant to be 'rebuilt from scratch,' adding an extra four years to the end date. Around March 2018, Morupule B performance dropped to record lows, leaving only two units functioning. The minister said investigations completed by German company, STEAG in 2016 found that the designs of the heat exchangers used were wrong.
References: US Embassy Gaborone Facebook page / https://www.thepatriot.co.bw/business/item/7491-us-pledges-to-support-botswana-in-solar-energy.html / https://www.thegazette.news/business-2/bpcs-unending-troubles-at-morupule-b/30685/#.X6KAZi8Rokg / https://www.usaid.gov/powerafrica/aboutus