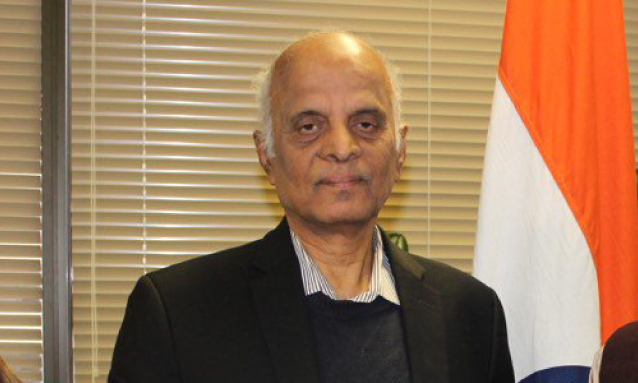 International Mineral processing expert, Dr Vaikuntam Lakshmanan of Canada's Process Research (ORTECH), has called on Botswana to seriously consider processing minerals locally other than exporting them in their raw form.
The renowned academic, researcher and globally recognised metallurgist made these remarks when speaking at a Seminar on Nickel Mining Industry organised by Botswana Institute for Technology, Research and Innovation (BITRI) recently. Dr Lakshmanan said the government should rigorously start putting in place all the enabling necessities for local mineral processing and beneficiation as well as manufacturing industries. He noted that to do that, all relevant government-led stakeholders need to take deliberate actions towards this move, that could revolutionaries Botswana's economy.
Dr Lakshmanan, who is Vice-Chairman and Chief Executive Officer of Process Research ORTECH Inc, urged BITRI, the government and mining industry stakeholders to come up with ways of utilising Botswana's abundant minerals. He explained that with Botswana's abundant underground mineral resources, especially in the base metals and rare deposits space, the country could easily become a major destination for the manufacturing sector in the areas of battery manufacturing, electrical chips and other industrial components.
He underscored the need to cease exporting commodities such as copper and nickel in raw form, noting that it was high time the country believed that it can be an industrial hub of high-value mineral processing factories and metal industries.
"These are components that are in high demand across the world, and Botswana has all the raw materials. Already you have the leverage to bring those industries here to start factories for manufacturing batteries, which are in high demand globally because of the current electric car worldwide wave," he said.
Dr Lakshamana noted that taking deliberate actions such as attracting foreign direct investment, putting in the right infrastructure and developing the right human capital would be very instrumental in achieving this. He explained that in return, value chain opportunities and other industries would emerge with some easily accessing the materials and equipment to take off.
"When you have nickel batteries manufactured locally , now you can also talk about venturing into large scale renewable energy projects because you would easily have power storage necessities," he said.
The renowned metallurgist shared that in turn, Botswana would reap huge rewards from thousands of direct and indirect jobs, growth in GDP, economic diversification and attaining high-income status. Speaking on behalf of the government, Acting Permanent Secretary to the President, Elias Magosi noted that innovation in nickel batteries would be a breakthrough for the development of Botswana's locally made electric car.
Magosi said all stakeholders needed to come up with innovative ways of making this aspiration a reality.
"A vibrant nickel mining industry and having industries that use the mineral for manufacturing batteries would be a strategic development for cost-effective, locally made cars."  He shared that nickel had long been widely used in batteries, most commonly in nickel-cadmium and in the longer-lasting nickel metal hydride rechargeable kind.
The Acting PSP underscored that nickel is making a vital contribution to the lithium-ion batteries that power much of the electric vehicle revolution. Nickel has long been widely used in batteries, most commonly in nickel-cadmium and in the longer-lasting nickel-metal hydride rechargeable batteries, which came to the fore in the 1980s. Their adoption in power tools and early digital cameras revealed the potential for portable devices, changing expectations of how we work and live. The mid-1990s saw the first significant use of NiMH batteries in vehicles in the Toyota Prius.
Around the same time, the first commercial applications for Li-ion batteries emerged, initially in camcorders and eventually finding their way into smartphones, laptops and numerous other portable devices. Experts explained that the major advantage of using nickel in batteries is that it helps deliver higher energy density and greater storage capacity at a lower cost. Further advances in nickel-containing battery technology mean it is set for an increasing role in energy storage systems, helping make the cost of each kWh of battery storage more competitive.
Magosi noted that the batteries would be for the local market but targeted more for export in pursuit of the export-led economy. He further encouraged BITRI to intensify its research and uncover more feasible and commercially viable projects that can be undertaken to deliver Botswana's industrialisation aspirations.
"BITRI, as a science and technology institution, should play a leading role in supporting innovation in the country's energy and mining sector and come up with strategies for advancing development through the optimisation of linkages in the mineral value chain, facilitation of economic diversification, job creation and industrialisation," he said. BITRI's energy division focuses on the development and adoption of energy technologies for both renewable and non-renewable energies for Botswana, while the Nano-materials division focuses on research that adds value to Botswana's minerals.
Magosi told attendees that the mineral beneficiation strategy drawn up by Botswana recently provides a framework that seeks to translate the country's comparative advantage resulting from the mineral resources endowment to a competitive one.
"Our country's mineral wealth and its value chain have a great potential to contribute to the competitiveness of the energy and minerals sector and ultimately, economic transformation. There is the need for intensive research and development to ensure sustainability and capacity to store the energy Botswana is harvesting from various sources," he said.
Chief Executive Officer of Botswana Chamber of Mines, Charles Siwawa said while Botswana was fortunate to have an abundance of mineral resources especially diamonds, the diamond resources were not finite.
"It is time to look into other minerals and other ways of extracting value from these minerals to take over as revenue-generating areas of our economy."
Siwawa said Botswana has all the minerals required to manufacture car batteries from manganese, graphite, and nickel with several companies having made significant explorations. He said the batteries would also help the country in inefficient and effective power storage.
Source: weekendpost.co.bw