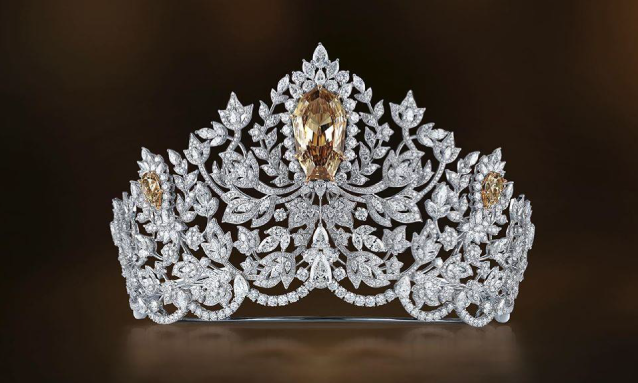 The Miss Universe Organization (MUO) has unveiled its new crown! The prestigious beauty pageant teamed up with Mouawad, a jewellery company founded in 1891 by Lebanese master watchmaker and jeweller David Mouawad, to create the diamond-studded headpiece called the Power of Unity Crown.
MUO and Mouawad, along with Miss Universe 2018 Catriona Gray, revealed the new crown to the press on December 5, in Atlanta, Georgia, U.S.A. During the press conference, Paula Shugart, president of the Miss Universe organisation, says the crown is valued at$5 million.
It has a total of 1,770 diamonds – with a total weight of 167 carats – meticulously set by hand on 18-karat gold. It also features three golden canary diamonds, which were cut on a single rough stone sourced in Botswana.
Botswana is home to some of the world's biggest diamond mines and highest producer of diamonds by value in the world. One of the world's largest uncut diamonds ever discovered was recently unearthed in Botswana. The discovery of diamonds in the late 1960s greatly changed Botswana's economic landscape and continues to do so today.
The crown is reportedly worth a whopping $5 million. According to Rappler, the headpiece was made using 18-karat gold and was handset with over 1 770 diamonds. The centre of the crown holds a 62.83-carat golden canary diamond, with two smaller ones on either side.
The crown's name, the Power of Unity, is meant to celebrate a woman for being complex, diverse, unapologetically ambitious and strong. The interconnected vine motifs are meant to represent the community of women from around the world whose bonds unite them, and reminds us we are stronger together than apart," Fred Mouawad, co-guardian of the Mouawad Diamond Division said in a video shared by the company.
We at YourBotswana would like to take this moment to congratulate the gorgeous Ms. Zozibini Tunzi on winning Miss Universe. A win for South Africa is a win for Botswana.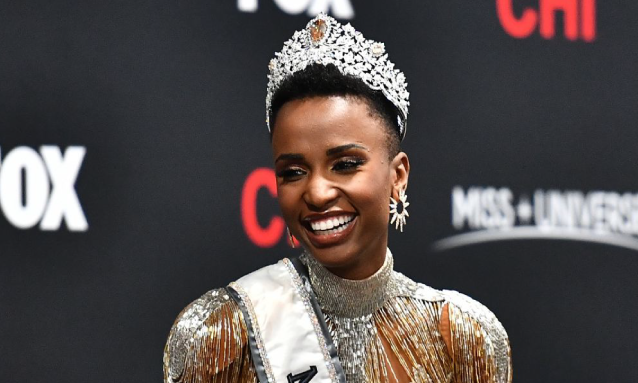 References: channel24.co.za, BrandBotswana Facebook page, Video courtesy of Mouawad Jewelry via YouTube