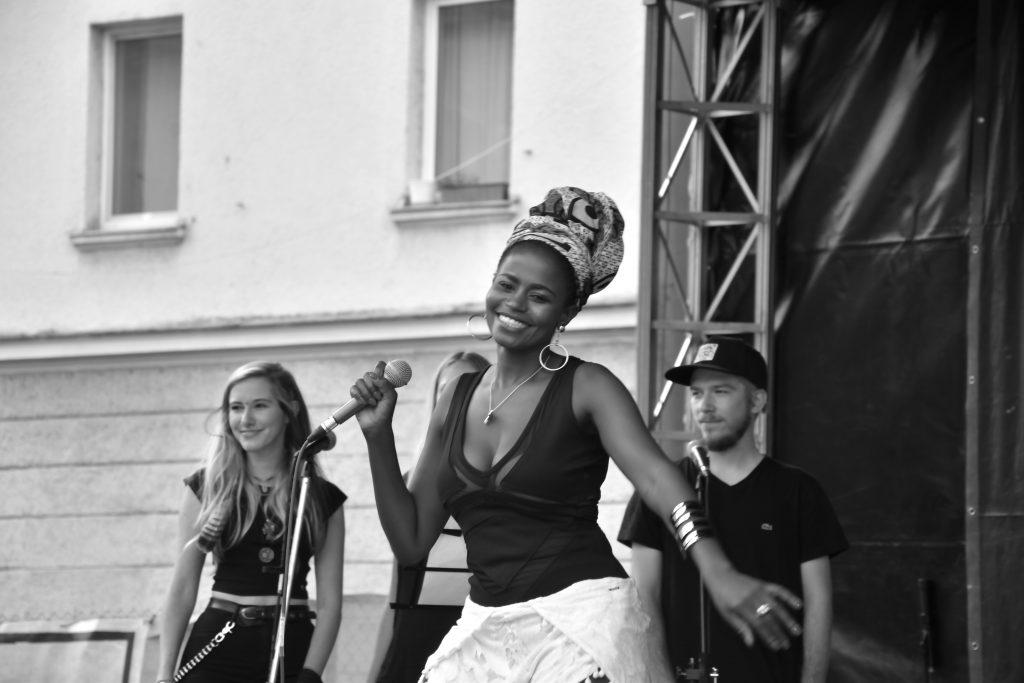 Germany-based Botswana international artist, Nomina, is making waves with her latest single 'Amadlozi'. The catchy upbeat Amadlozi has broken chart lists abroad across radio stations in the US, Germany and the UK. 
The video for the single was recently shot in South Africa by a well known music video production company called Pilot Films. It has premiered on MTVBase worldwide. It's not clear why the songstress has an affinity for neighbouring South Africa as the lyrics are also in a South African language but we applaud her for putting Botswana on the map.
---
About Nomina
Orphaned at a young age, Nomina and her four siblings faced the hardship of learning to survive without parents. Through this experience, Nomina felt like it was her calling to inspire people with her music. Through her music, Nomina aims to encourage people to stop the injustice and corruption plaguing the African continent. In her music she also sings about social and daily experiences and sings songs of encouragement, empowerment and entertainment.
Nomina, born in Plumtree, Zimbabwe and raised in Gaborone, Botswana, later moved to Aachen, Germany to study International Business Administration in the early 2000s. In her early career, the autodidact songwriter sang in regional hip-hop and gospel bands. 
Nomina has also worked in Musical Theatre and has been featured as soloist in hugely popular, world-acclaimed musicals "We will rock you", "King of the Lions", "Mama Mia" and "Dance of the Vampires".
Reference: thepatriot.co.bw, nomina-music.com