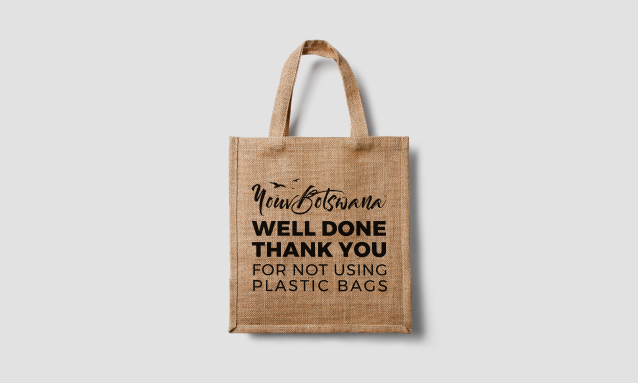 Last November, the Ministry of Environment, Natural Resources Conservation and Tourism announced that the planned plastic ban had been postponed until further notice. The postponement, which came after much excitement over the impending ban, was the government's second attempt at ridding the country of the pesky environmental hazard.  The ministry then issued a press release explaining that the postponement was necessary to allow for further engagement on the implementation of the prohibition. 
It further urged the public, business sector and stakeholders to continue with the good work that they had started to reduce the negative impact of plastic bags on the environment, waterways and on livestock in Botswana. 
It would appear that Botswana's retail sector was indeed listening because in the month following the government's U-turn on the plastic ban, we've observed that many local stores have gone ahead and stopped using plastic carrier bags. We at YourBotswana felt it was fitting to recognise them and pay homage to some of the ones we've observed are doing something for the environment by sticking to paper bags. To that end, we have collected a few we'd like to share with all our readers and just want to say carry on doing what you do! Do not let the postponement dampen your efforts because what you're doing is truly commendable.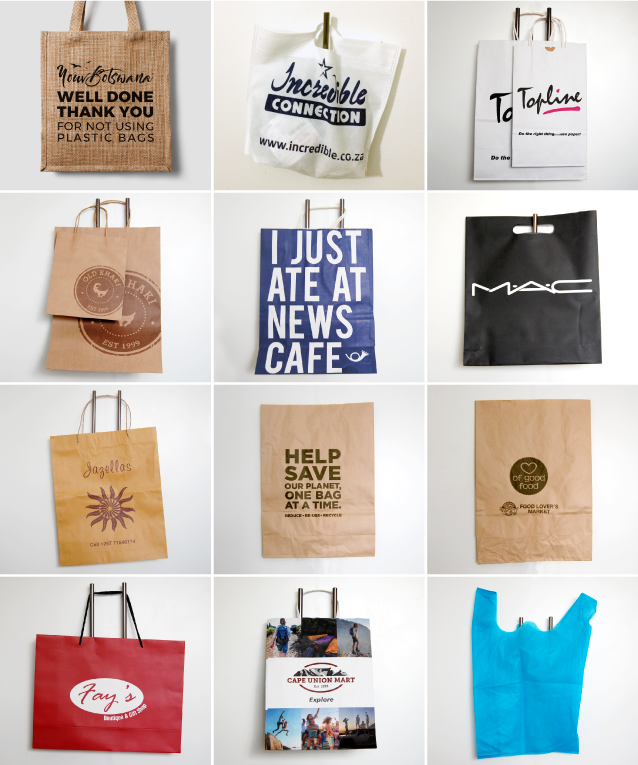 Top to bottom, left to right:
Incredible Connection, Riverwalk – cellulose fibre bag
Topline, Riverwalk – paper bag
Old Khaki, Airport Junction – paper bag
New Cafe, Village – paper bag
MAC (Edgars), Airport Junction – paper bag
Jazellas, Maun – paper bag
Food Lovers Market/Square Mart, CBD – paper bag
Fay's Boutique, Main Mall – paper bag
Cape Union, Riverwalk – paper bag
Chinese General Store, Tlokweng – cellulose fibre bag
Notable mentions: Riverwalk Pharmacy place your medication into small paper bags. Sanitas place take away food in sturdy cardboard containers.
---
Which other stores have you noticed have gone ahead and stopped using plastic carrier bags? Please share with your Botswana! If you have a picture to share, all the better. Please note; we credit all work submitted to us.