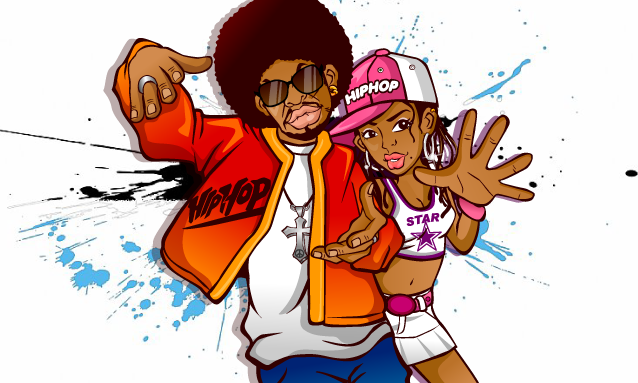 Botswana's music industry has without a doubt come a very long way and is for the first time showing real potential of rivalling that of any country in the region. Indeed, some may even go so far as to say while a lot more can be done to nurture local talent but the current crop of emerging stars have done a lot better for themselves than those who came before them. 
Long before the likes of popular stars such as ATI, Han C, Berry Heart, Charma Gal and Amantle Brown, many others came before them who deserve to be credited with paving the way for them. 
Save for DJ Fresh, who's carved out a name for himself in neighbouring South Africa, most of the millennials will no doubt never even have heard of stars of yesteryear such as DJ Sid, Buffrock Mokoro Ketsitlile, Machin"Shakes-the-Mix", Mothibamele, David "DJ Skizo" and Solomon "Solo-B" Monyame, among others.
---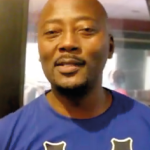 Hip Hop was first introduced to Botswana in the early 1980s but exploded in the 1990s when aspiring musos from well-off families started to emulate US trends. They embraced American fashion, music and lifestyle. Rap battles became a permanent feature at Maru-a-Pula and Gaborone Secondary schools and the genre was solidified by the work of influential artists such as Ndala Baitsile, known as DJ Sid, and David Molosiwa then known as Dave-Ski but now called DJ Skizo (pictured left).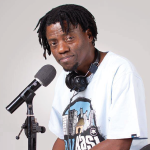 DJ Sid (pictured right) is credited with starting the influential Hip Hop group P-Side, which dominated the local Hip Hop arena and paved the way for the emergence of the next generation of popular artists, namely Scar, HT and Zeus.
The emergence of Hip Hop in Botswana also owes a great deal to the efforts of radio DJs such as Thabo 'Shakes the Mix' Matthews (pictured below DJ Sid). His show Rap Blast – which aired on Radio Botswana 2 (RB2) in the early 1990s – did much to promote the genre in its early years.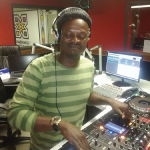 Similarly, another duo, comprising David Balsher (Draztik) and Salim Mosidinyane is credited with promoting the Botswana hip hop music industry via radio shows, while at the same time establishing themselves as Hip Hop artists through their group, Cashless Society.
Although this wave of interest allowed a new breed of Hip Hop MCs such as Pongo Rista, 3rd Mind and Wizards of the Desert to emerge on the popular entertainment scene, perhaps due to its middle-class origins, the genre battled against the perception that it was aimed at the elite – and was subsequently sidelined by record labels, event promoters and club owners throughout the 1990s.
Kwaito, instead, was seen as the genre for the masses, enjoying massive airplay and rave reviews, while even the release of notable Hip Hop albums such as 3rd Mind's Player for Life didn't translate into greater albums sales, threatening to put a premature end to the development of the genre.
With the turn of the millennium, the fortunes of the genre improved significantly, with new acts such as Tha Orakle, Apollo Diablo, Zeus, Scar and Stagga gaining widespread recognition. The genre quickly overtook kwaito in terms of popularity, with DJ Sid and Prez Beatz producing the popular P-Side Compilation, which featured notable Mcs such as Mista Doe, Nomadic/Mr T, Scar and Desma/Ice Queen.
Interestingly, once again, radio played a critical role in making the genre popular, with shows like Draztik's Strictly Hip Hop Live on RB2 and Yarona FM's Sprite Rap Activity commanding a notable following.
This surge in popularity allowed Botswana Hip Hop to penetrate the southern African region, exemplified by Mista Doe winning the Best Southern African Artist Channel O Award in 2006 (for Hot to Death) and Nomadic/Mr T's Soul Aqua gaining wide critical plaudits.
Over the years, Botswana's Hip Hop artists have tried to localise the genre by fusing English with vernacular languages, leading to the creation of motswako Hip Hop. Rapping in local vernacular makes the music accessible to most Batswana and allows the music to reflect the language and culture of the region, with motswako artists infusing rhymes with metaphors in multiple languages.
Over recent years, Zeus has become the face of motswako Hip Hop. Born Game Bantsi, Zeus is an internationally celebrated Botswana artist who continues to make strides in the music industry. The star, who's also a former Big Brother Africa contestant, has been nominated multiple times by the US-based Africa Muzik Magazine Awards (AFRIMMA). As he told Sunday World in 2013, 
"Motswako is a genre because we are Tswanas [and] we automatically become a big community. We are just young boys promoting Tswana culture and we are driven by language. 

I am about Africanism, my sound has a lot to do with being authentic. I want young Africans to embrace being who they are through my music."
The post-2010 Hip Hop boom in Botswana has also seen the emergence of prominent female rappers. The country's most decorated is Sasa Klaas, known for her energetic stage presence and the hits 'HADSAN' and 'Mma Mongwato'. Sasa Klaas has performed at the DStv iRock Festival in South Africa and co-hosts the Highly Inappropriate With Phat Joe TV show (2018).
Source: musicinafrica.net