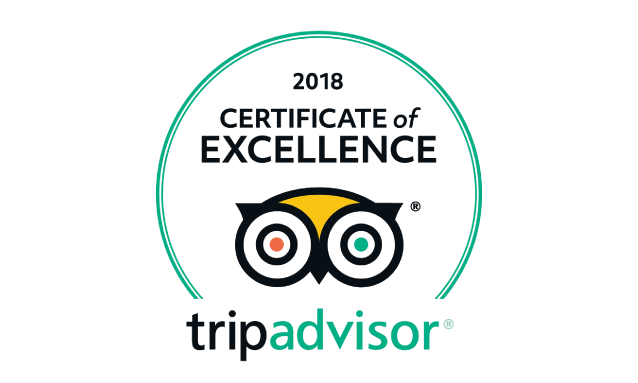 Nineteen Wilderness Safaris safari camps across four different countries have received the coveted TripAdvisor Certificate of Excellence for 2018, with nine camps honoured with a "Hall of Fame" certificate in recognition of consistent outstanding reviews for over five years.
Mombo Camp (Botswana), Little Makalolo (Zimbabwe) and Kulala Desert Lodge (Namibia) continue to deliver life-changing wilderness experiences
"We are grateful to have received this endorsement and vote of confidence from TripAdvisor, especially in 2018 as we celebrate 35 years of changing lives", said Grant Woodrow, Wilderness Safaris Chief Operations Officer.

"We are extremely proud of our teams on the ground who continually go above and beyond to exceed our guests' expectations to ensure that we create life-changing journeys that ultimately make a positive impact on conservation and community empowerment".
Now in its seventh year, TripAdvisor's prestigious Certificate of Excellence programme celebrates hospitality businesses that consistently achieve outstanding reviews submitted by travellers over the past year. Recipients include attractions, restaurants and accommodation located all over the world that have continually delivered a quality customer experience listed on TripAdvisor. To qualify, a business must maintain an overall TripAdvisor bubble rating of at least four out of five, have a minimum number of reviews and must have been listed on TripAdvisor for at least 12 months.
"This recognition allows us to publicly honour businesses that are actively engaging with customers and using feedback to help travellers identify and confidently book the perfect trip," says Heather Leisman, Vice President of Industry Marketing for TripAdvisor.
Since the launch of the programme in 2011, Wilderness Safaris camps have repeatedly been recognised in the TripAdvisor Excellence Awards, showcasing the company's commitment to conserving and restoring Africa's wilderness and wildlife by creating life-changing journeys and inspiring positive action.
Grant added, "We strongly believe that "Purpose is the New Luxury", and that it is vital to weave this philosophy into all of our guests' experiences, to change not only how our guests view the wild places of Africa but also their place in the world".
---
Wilderness Safaris camps with 2018 TripAdvisor Certificates of Excellence include:
Botswana: Chitabe, Chitabe Lediba, DumaTau, Jao, Kings Pool, Mombo, Vumbura Plains, Tubu Tree
Namibia: Damaraland, Desert Rhino, Doro Nawas, Hoanib Skeleton Coast, Kulala Desert Lodge, Little Kulala
Zambia: Toka Leya
Zimbabwe: Davison's, Linkwasha, Little Makalolo and Ruckomechi
The following nine camps were honoured with the "Hall of Fame" for receiving TripAdvisor Certificates of Excellence for at least five years in a row
Botswana: DumaTau, Kings Pool; Vumbura Plains
Namibia: Damaraland, Doro Nawas, Kulala Desert, Little Kulala
Zambia: Toka Leya
Zimbabwe: Ruckomechi
---
Source: wilderness-safaris.com