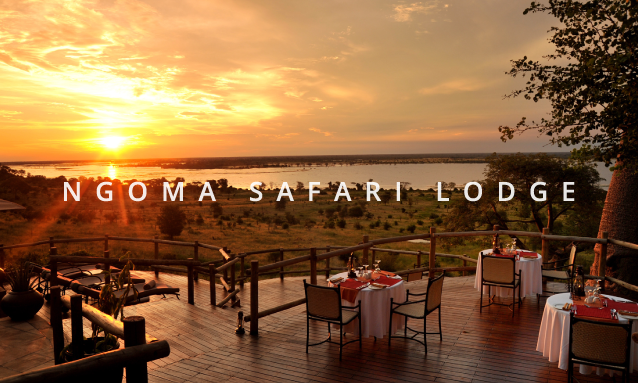 Since Southern Africa is currently basking in the joys of summer, there's no better time to visit if you are looking for an unforgettable holiday. Magnificent sunsets, unmatched safari experience, and stunning beaches are just some of the endless delights that await you in the southern part of Africa. Africa.com put together a quick guide to some of the best hotels, featuring the most luxurious resorts in countries including Botswana, Namibia, Zimbabwe, South Africa, and Mozambique among others.
Among those selected by the website is Botswana's Ngoma Safari Lodge, which they state exudes a quiet, rustic charm – qualities that the resort draws from its surroundings. The lodge sits within the Chobe Forest Reserve, overlooking the Chobe River and adjacent to the Chobe National Park; the park is home to one of the highest concentrations of elephants in Africa.
Staying true to its simple surroundings, Ngoma offers eight private suites in the form of elegant, thatched-roof huts with stone floors. Each suite has large floor-to-ceiling windows, which offer beautiful views of the Chobe River, as well as an opportunity to see a variety of animals including giraffes, zebras, and buffalos. In addition, the suites feature spacious living areas and large bathrooms furnished with a bathtub and shower. 
The list as it appears on the website: 
Victoria Falls Safari Club – Zimbabwe
Ngoma Safari Lodge – Botswana
Epic Sana Luanda – Angola
Kaya Mawa – Malawi
Azura Benguerra Island – Mozambique
Onguma The Fort – Namibia
Ibo Island Lodge – Mozambique
Royal Chundu – Zambia
The Four Seasons Hotel The Westcliff – South Africa
The Radisson Blu Hotel Port Elizabeth – South Africa
Source: FYI – full article and pictures @ https://www.africa.com/10-best-luxury-hotels-southern-africa/
Featured image source: andBeyond