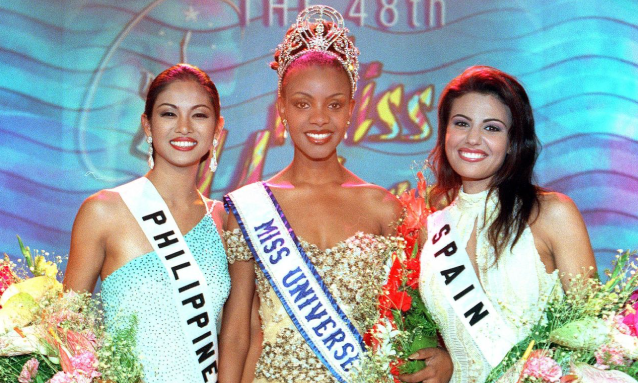 It seems like only yesterday when Mpule Kwelagobe put Botswana on the map by winning the coveted Miss Universe pageant at the tender age of 19 in 1999! The event heralded many firsts and without a doubt, Ms Kwelagobe well and truly put Botswana on the map.
Many Batswana who were there to witness it will remember how the nation united in their celebration of Mpule's victory. The very first Motswana celebrity to attain international fame at that level, celebrity the likes of which today's 'stars' can only dream of. A star was born! Batswana's spirits were lifted and fittingly, when she made her way back to Botswana, countless excited fans, in typical Setswana fashion, descended upon Gaborone's Sir Seretse Khama International Airport to give Mpule a welcome fit for the queen that she was. To this day, Batswana hold Mpule in very high regard and have a soft spot for her.
Another thing many will remember the event for, is Mpule's reaction on being crowned the winner of Miss Universe, the video of which is below. Mpule charmed everyone with her performance and enchanted millions and millions of beauty pageant fans the world over, not just Batswana. Her reaction when she was called on to the stage when she made the top ten was truly heartwarming. However, the cherry on top was her crowning moment because her reaction was spontaneous and she looked genuinely ecstatic, not rehearsed, to have such an honour bestowed upon her. Her blinding smile was enough to melt the hearts of even the sourest of people. Not only were we happy for her; as Batswana, we shared in her joy because we believed it was a victory for Botswana, for all Batswana.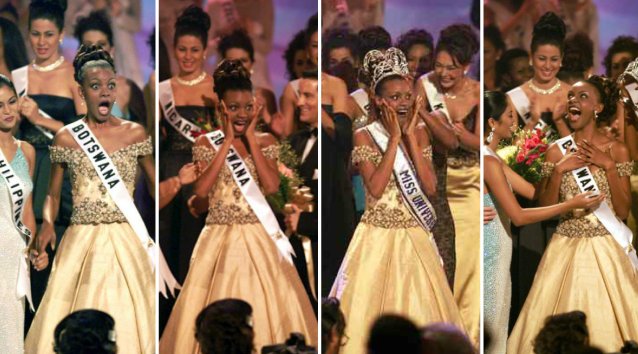 See video of Mpule's winning moment at the bottom of this post.
7 Interesting facts about Mpule Kwelagobe
While still at high school, Mpule became the youngest woman to win the Miss Botswana pageant at the tender age of 17.
Mpule was Botswana's first ever entrant for the Miss Universe pageant.
In May 1999, aged 19, Mpule made history by beating over 80 other delegates to win the much-coveted Miss Universe title.
Mpule was the first ever Black African woman to be crowned Miss Universe.
She was only the third black woman to win the pageant
Interestingly, Mpule didn't feature anywhere among the winners of Miss World just two years prior.
Following her historic crowning, the Botswana Post issued five commemorative stamps in honour of Mpule.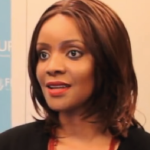 What Mpule went on to achieve during and after her Miss Universe reign
During her reign as Miss Universe, Mpule didn't just sit on her laurels. She worked with the Harvard AIDS Institute and travelled to over 20 countries in Africa, Europe, Latin America and the Caribbean representing the official cause of the Miss Universe Organization, HIV/AIDS.
In 2000, Mpule was appointed the United Nations Goodwill Ambassador for Youth and HIV/AIDS, a position that enabled her to address members of the US Congress and the UN General Assembly as well as to speak at numerous global summits and conferences on the youth and development.
In November 2000, Mpule launched the Botswana-based MPULE Foundation and began touring Botswana to fight against the spread of HIV/AIDS by promoting positive behavioural changes among youths and championing access to sexual and reproductive rights for women and youths.
In 2002, the Botswana Government awarded her a full scholarship to attend any university of her choice. She went on to study at Columbia University, New York City and graduated with a degree in International Political Economy.
In 2003, the World Economic Forum appointed Mpule the Global Leader for Tomorrow and Young Global Leader in 2006.
In 2011, she founded the Mpule Institute for Endogenous Development, a New York City-based advocacy and public policy think tank that champions green initiatives, sustainable development in agriculture, gender equity, and women's and youth empowerment.
The following year, the Institute launched a campaign to advance gender equality in rural and agricultural development in Africa.
As President of the MPULE Institute, Mpule also finds time to head the Network of Women Investing in Africa (New Africa) Leadership Program and the African Youth in Agriculture, Rural Innovation and Social Entrepreneurship (Africa Youth ARISE) initiative. Both programs invest in the next generation of leaders in agricultural development and seek to advance gender equality and youth empowerment in Africa.
Additionally, Mpule is also the recipient of The International Association of Physicians in AIDS Care's (IAPAC's) Jonathan Mann Health Human Rights Award and sits on the international board of the Agriculture and Food Security Center at Columbia University's Earth Institute.
Clearly, Mpule is not just a pretty face as she continues to demonstrate she has beauty and brains in equal measure. All that's left for us to say is; we salute you! Now also a mother and wife, we doubt very much her charitable work is quite done and can only wish her well in all her future endeavours.
Thanks to modern technology, you can re-live the moment below
---
Did you see Mpule crowned Miss Universe? What was your reaction? Please feel free to share your comments with YourBotswana.
Reference: africandevelopmentsuccesses.wordpress.com, wikipedia.org/wiki/Mpule_Kwelagobe