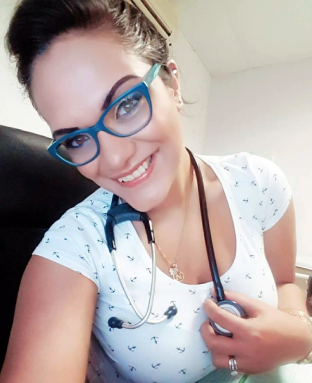 Dr. Noorain is YourBotswana's Health expert writer.
About Dr. Noorain…
Dr. Noorain Lottering-Kokabi BMSc, MBBS (UWI MONA), born in May 1989, hails from Gaborone Botswana. She completed her Pre-Med at the University of Botswana and went on to attain her BMSc and MBBS degrees at The University of The West Indies in Kingston Jamaica.
Having practised medicine in both the Caribbean and Botswana, she has been exposed to an array of conditions and ailments that have in turn widened her scope of expertise. She is also involved in multiple philanthropic projects that aim to equip youths with relevant life skills and tools they need throughout their lives.
A young, diligent, enthusiastic professional with a formidable hunger to continuously seek further knowledge, both in alternative and modern medicine, Dr. Noorain aims to better the healthcare in the communities she serves.
She currently works in community health providing first line care for the community as a whole. Her current position has enabled her to manage both common and complex cases. These cases range from the common cold/flu, bites to mental health, uncontrolled diabetes, hypertension, tuberculosis and HIV (along with the associated complications). Having worked in the Caribbean, Dr. Noorain is very familiar with the treatment of tropical diseases and severe symptoms that may arise from such diseases.
Dr. Noorain provides quality outpatient care ensuring that her patients are fully educated on their respective illness. After all a patient that is well educated on their illness is more likely to comply with medical protocols and prevention strategies, hence reducing potential mortality and morbidity statistics, which reflects a healthy and happier Botswana.
Dr Noorain is a young, career driven, passionate, culturally and medically diverse professional. She is excited about her collaboration with YourBotswana, hoping to use the platform to educate citizens and visitors alike on current health issues in Botswana.
Welcome to the family, Dr. Noorain!