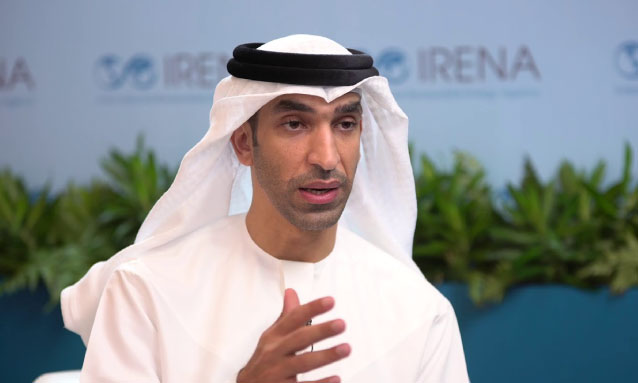 The Minister of State for Foreign Trade of the United Arab Emirates, His Excellency Dr. Thani bin Ahmed Al Zeyoudi (pictured above) has held a bilateral meeting on the sidelines of the Expo 2020 Dubai with the Minister of Investment, Trade and Industry of the Republic of Botswana, Hon. Mmusi Kgafela to agree on new paths for economic and development integration during the next stage. The aim of the discussions was to increase trade exchanges and investment flows between the two countries, support the economic agenda of both sides and achieve higher levels of economic partnership.
During the meeting, the two sides discussed ways of boosting cooperation across a wide range of vital sectors, especially in the areas of natural resources, facilitating access to goods and supply chains, and approved practical steps for developing trade and investment exchange, facilitating the access of investors and entrepreneurs to the markets of the two countries and benefiting from the promising opportunities they provide. The two ministers stressed the importance of working to increase air connectivity and direct flights between the cities of the two countries, which would contribute to increasing communication between the business communities, establishing successful investment partnerships and raising the rates of trade and tourism exchange between the two sides.
His Excellency Al Zeyoudi reviewed the most prominent developments in the UAE economy, and briefed him on the fifty projects, packages and strategic and qualitative initiatives that promote the transformation towards a new economic model that is more flexible and sustainable and opens up broader horizons for investment and commercial partnerships. He stressed the importance of strengthening cooperation at the governmental and private levels, diversifying economic cooperation activities at all levels, expanding the scope of trade and investment cooperation during the coming period, as well as strengthening economic efforts and initiatives post-COVID-19, noting that Botswana is one of the largest exporters of diamonds in the world. The volume of the non-oil trade exchange between the UAE and the Republic of Botswana during the past year amounted to about 1.3 billion dollars.
His Excellency Al Zeyoudi called on companies in Botswana to enhance their presence in the UAE markets, to take advantage of the activities of Expo 2020 Dubai to expand their international relationship. He highlighted that the event is the most prominent global platform to showcase products and services, reaching markets from various countries across the world and forging new partnerships that serve sustainable and future plans.
For his part, Botswana Trade Minister, Hon Mmusi Kgafela, affirmed his country's eagerness to develop partnerships with the UAE and to strengthen bilateral cooperation in all areas of common interest. He further noted that Expo 2020 Dubai represents a strong starting point for Botswana, as it provides promising opportunities for establishing international partnerships and sustainable development to promote economic recovery and restore growth post-COVID-19.
Source: https://middleeast.in-24.com/News/299494.html