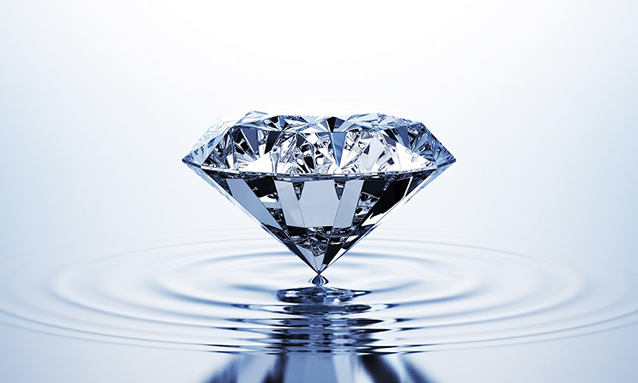 Ratings agency S&P on Friday revised its outlook on Botswana to 'stable' from 'negative' saying an economic rebound, supported by a strong diamond sector recovery, will lead to an improvement in fiscal and external performance over the next two years.
"We expect Botswana's diamond export-dependent economy will rebound by 8.5% in real terms in 2021 because the diamond industry is rebounding from 2020's large pandemic-induced contraction," S&P said.
Last month, Botswana lifted its 2021 economic growth forecast to 9.7%, compared with the 8.8% forecast in February, due to higher diamond sales and a recent rebasing of GDP accounts. The recovery in demand for diamonds, especially in China and the United States also helped fuel a 41% jump in the sales of rough diamonds by Debswana Diamond Company, a joint venture between the government and Anglo American's De Beers, in the first half of 2021.
S&P also noted that Botswana was making reasonable progress on vaccination, despite global supply constraints earlier this year, with its pace of vaccination comparing well with other sub-Saharan African countries. The agency affirmed Botswana's ratings at 'BBB+/A-2', saying a stable and predictable institutional framework continues to support its ratings, and monetary policy framework supports macroeconomic stability.
Diamonds expected to boost Botswana economy
According to the financial services provider Absa Bank Botswana, Botswana's economy is on a recovery course supported by the mining sector, Xinhua has reported.
"Botswana's economic recovery is underway with an improving outlook for diamond demand buoying medium-to longer-term prospects. Rough diamond prices are recovering in line with stronger demand in key markets, such as the U.S. and China, and signs of a recovery in India," said Keabetswe Pheko-Moshagane, Absa Managing Director, who warned that the economy continues to face risks and uncertainties because of the pandemic.
Botswana has seen a steady rise in confirmed COVID-19 cases during the peak of the pandemic's third wave, and authorities are banking on the rollout of the vaccines to ease the pandemic's wrath.
Meanwhile, though statistics indicate that the economy contracted 8.5% in 2020, Absa believed base effects would play a major role in supporting the country's projected growth rate of 6.7% in 2021.
Pheko-Moshagane said: "The Government's economic recovery and growth plan is likely to provide further impetus to growth."
Sources: https://finance.yahoo.com/news/1-p-revises-botswanas-outlook-204322686.html & https://thelevantnews.com/en/2021/09/diamonds-expected-to-boost-economy-of-the-african-city-of-botswana/