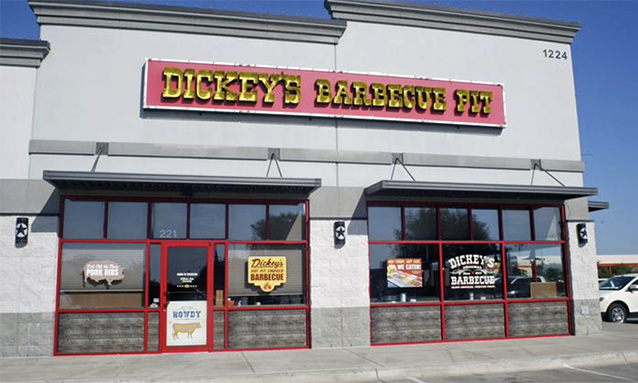 Dickey's Barbecue Pit is continuing its aggressive international expansion. The Dallas-based Texas barbecue restaurant chain announced Tuesday that it entered into an agreement that allows for eight Botswana locations to open over the next 10 years.
The first restaurant will be 1,575 square feet in the country's capital of Gaborone, according to a news release. The location in the business district of the city can serve American menu items as well as local cuisine to up to 60 guests and will offer dine-in, takeout and delivery. The Gaborone location is the second on the continent, following the first location in Cairo, Egypt.
"The owner/operators offer a firm understanding of the cultural and financial factors related to Botswana and Dickey's," said Jim Perkins, vice president of international development and support at Dickey's, in a prepared statement. 

"One of the owner/operators gained personal experience with the brand a few years ago while visiting her now husband who was studying at a University in Texas, which aided in driving this relationship forward during the pandemic."
CEO Laura Rea Dickey told the Dallas Business Journal in August that the company's international expansion is due in part to the flexibility provided by being a private company.
"We're not beholden to anyone other than our small family board and our operating partners. That gives us a lot of freedom to seize on opportunities where we can look forward," she said.
The novelty of barbecue in countries such as Botswana, as well as other growing international markets for the company like Japan, Singapore, the Philippines and the United Arab Emirates, makes for far less competition in those companies, she said.
Master development agreements are also in place in eight other countries including Australia and, Dubai, the release said.
Source: https://www.bizjournals.com/dallas/news/2021/09/07/dickeys-botswana-africa-expansion.html