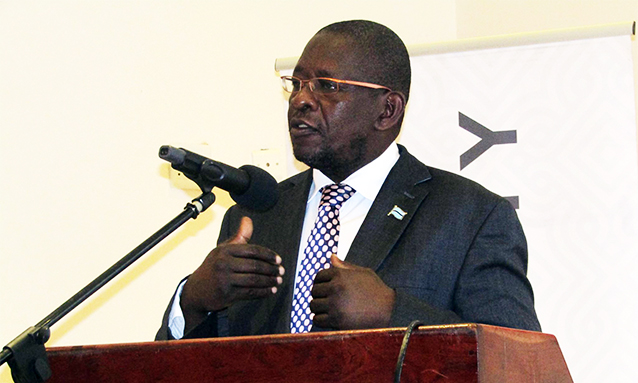 The Gambling Authority (GA), in collaboration with the Botswana Innovation Hub (BIH), is currently working on establishing a gaming lab.
The lab, which will be housed at BIH, will be a pilot for the project that will extend to other local universities in the future. Game Lab is a programming environment where you can make simple animations and games with objects and characters that interact with each other.
The gaming industry is estimated to be worth over $300 billion as of 2021, driven by a surge in mobile gaming and social interaction during the COVID-19 pandemic.
Gambling Authority CEO Thulisizwe Johnson told Mmegi's The Monitor that this move aims to empower locals as they will have a platform through which to explore their talents and play at a global stage.
"There is an enormous pool of potential gamers locally that remains untapped, and we can use this lab to develop games, thus tapping into this industry, which is booming and incredibly competitive," he said.
Johnson said the project has made good progress but there has been a delay due to COVID-19 protocols. He further said, they are also exploring ways of coordinating collaborations for the local talent with the global gaming enthusiasts. Global game downloads increased rapidly last year as most people were forced to stay at home due to the pandemic.
Most people passed time playing online games while others live-streamed them. Gaming grew as a socially connected experience, whether it was watching streams or using games as a way to connect with family and friends while safe at home. Meanwhile, the CEO said they would soon start the process of awarding a licence for sports betting once the national lottery kicks off.
This is an activity of predicting sport results and placing a wager on the outcome.
Source: https://www.mmegi.bw/business/gaming-lab-on-the-cards/news