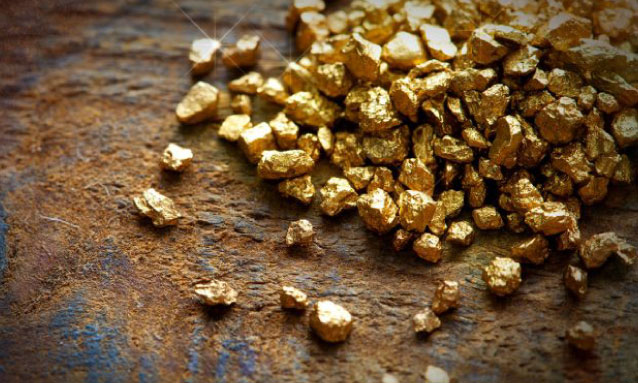 The project was acquired last week from the group's Botswana-based subsidiary.
Power Metal Resources PLC (AIM:POW, FRA:2M5) says it has completed the Phase I work programme on its two gold-nickel licences in the Tati Greenstone Belt near Francistown, Botswana. The explorer exercised an option to acquire a 100% interest in the project last week through its local wholly-owned operating subsidiary Power Metal Resources Botswana.
"The completion of this Phase I programme so quickly after option exercise is a key step for Power Metal and we look forward to receipt of test results from the 1,156 soil and rock samples collected," said chief executive Paul Johnson in a press release.

"The due diligence work completed earlier this year by our exploration teams demonstrated multiple multi-kilometre arsenic, gold, and nickel anomalies, and we believe the results from our Phase I ground exploration programme will continue to demonstrate the size, scale and magnitude of the targets that exist within the licences."

"We expect the results generated will allow us to plan for our Phase II Programme which will include geophysics, as well as Rotary Airblast drilling, which is planned for late summer 2021," he continued.
Highlights
A total of 1,107 soil samples and 49 rock samples were collected across the five grid areas. This exceeds the 1,000 soil samples that were originally planned for the Phase I programme.
Mapping completed throughout the programme identified several old workings, including historical trenches, mine shafts and adits across both prospecting licences. Samples were taken from these features when possible.
Several areas were designated for immediate follow up based on mapped structural and geological observations, a Phase II programme including ground-based geophysics is being considered in advance of a Rotary Air Blast drilling programme planned for late summer 2021.
Soil samples from grids 2-5 (727 samples) will be analysed by portable x-ray fluorescence spectrometer ("pXRF"). Samples from grid 1 (380 samples), as well as all rock samples have been submitted for laboratory assay by Intertek Group in Perth, Australia.
Laboratory assay and pXRF results from this programme will be released to the market following receipt, compilation and interpretation by Power Metal.
Shares rose 1% to 2.12p on Wednesday morning.
*The technical information contained in this disclosure has been read and approved by Mr Nick O'Reilly (MSc, DIC, MIMMM, MAusIMM, FGS), who is a qualified geologist and acts as the Competent Person under the AIM Rules – Note for Mining and Oil & Gas Companies. Mr O'Reilly is a Principal consultant working for Mining Analyst Consulting Ltd which has been retained by Power Metal Resources PLC to provide technical support.
This announcement contains inside information for the purposes of Article 7 of the Market Abuse Regulation (EU) 596/2014 as it forms part of UK domestic law by virtue of the European Union (Withdrawal) Act 2018 ("MAR"), and is disclosed in accordance with the Company's obligations under Article 17 of MAR.
Source: http://www.proactiveinvestors.co.uk/companies/news/956820/power-metal-resources-completes-first-phase-at-tati-greenstone-belt-956820.html & http://www.proactiveinvestors.co.uk/LON:POW/Power-Metal-Resources-PLC/rns/1014709