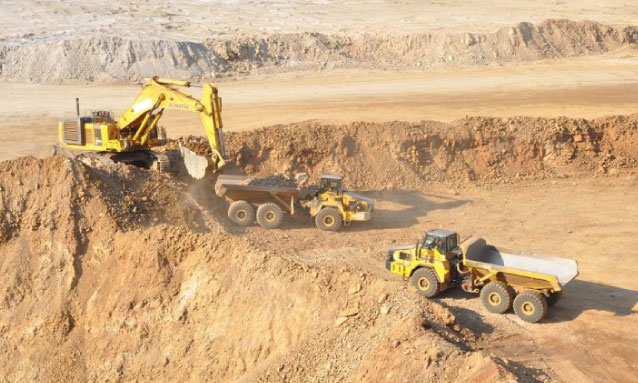 Exploration and development company Power Metal Resources has exercised its option to acquire a 100% interest in two gold-nickel exploration licences in the Tati Greenstone Belt, located near Francistown, Botswana, it announced on Wednesday.
The AIM-traded firm said it was making the acquisitions through its local wholly-owned operating subsidiary, Power Metal Botswana. It said a historical data compilation completed on the project led to the identification of several kilometre-scale nickel, arsenic and gold in-soil anomalies on PL127/2019 and PL126/2019. The historic data collected and interpreted was of widely-spaced soil sampling surveys, which were collected and analysed by previous operators. A first phase work programme was currently underway on the project, which was announced by the company on 28 June.
That systematic, infill and extensional soil sampling programme would include more than 1,000 individual soil sampling points, together with outcrop rock sampling and prospecting, following up on multiple orogenic gold and magmatic nickel targets identified during the historic data compilation. At PL126/2019, two soil sampling grids had been completed, with the first grid, located along the northwestern licence boundary, targeting a northwest-southeast oriented historic gold-in-soil anomaly. A total of 380 samples were collected along northeast-southwest oriented sample lines and were currently en route to South Africa, where they would be prepared to be sent on for final geochemical analysis in Australia.
The second grid completed over the licence covered a historic nickel-in-soil anomaly, which was coincident with a government-mapped mafic and ultramafic intrusive unit. A total of 84 samples were collected, which would be assayed by x-ray fluorescence analysis in the coming days.
Meanwhile, at PL127/2019, a total of three soil sampling grids would be completed, with the first grid covering Target Area A completed, including 350 soil samples. That grid was designed to provide coverage over a northwest-southeast oriented historic arsenic-in-soil anomaly. Two additional grids covering Target Area B, over a historic arsenic-in-soil anomaly which was spatially coincident with arsenic anomalies extending from the nearby Signal Hill Gold mine, and Target Area C, covering a historic southeast-northwest trending Nickel-in-soil anomaly which extends on to the nearby Tekwane Nickel mines. Those surveys were currently in progress, with the samples to be analysed with a portable x-ray fluorescence spectrometer within the coming days, following completion of the programme.
Power Metal said the goal of the first phase work programme was to further develop some of the high-priority exploration targets on the Tati Project, which the company planned to drill test later in the year. Results from this programme would be released to the market following receipt, compilation and interpretation by the company.
"The Tati Greenstone Belt is an ancient Archaean greenstone belt in the east of Botswana towards the Zimbabwe border," said chief executive officer Paul Johnson.

"Francistown and its surrounding area were the site of the first South African gold rush in the nineteenth century and have not had extensive modern exploration.

"The company's due diligence review of historic data identified numerous multi kilometre-scale nickel, arsenic and gold anomalies, which are now the subject of an ongoing Phase I exploration programme which includes detailed geochemical sampling, mapping and prospecting."
Johnson said the company considered the Tati Project as "highly prospective", with the potential to deliver major gold and nickel discoveries.
"The Tati Project will shortly be delivering exploration updates to the market as the samples collected are due to be assayed utilising multi-element analysis.

"In addition, the objective is to see drill programmes running across all four Botswana interests in 2021, seeking multiple metal discoveries across the portfolio."
Source: https://www.sharecast.com/news/aim-bulletin/power-metal-exercises-option-to-acquire-botswanas-tati-project–8049478.html