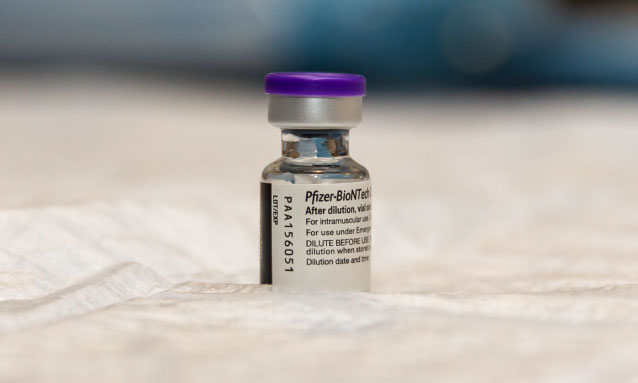 Pfizer and its partner, BioNTech, will start manufacturing its COVID-19 vaccines in Africa, for Africa, reports said last Thursday. That's a welcome development in a part of the world that is home to over 17% of the planet's population that has so far received only 1.7% of the global supply of coronavirus vaccines, according to the World Health Organization. Through July 20, just 3% of Africa's population has received at least one COVID shot, according to Our World in Data, which collects information from local governments.
Pfizer's announcement arrived at a time when the urgency couldn't be clearer. After managing the early phases of the pandemic relatively well, African countries for the past nine weeks have been battling surging new COVID case numbers due to the spread of more transmissible virus strains like the Delta variant. Cases have exploded in the North and South of the continent, particularly in Libya and Tunisia, and Botswana and Namibia respectively; each of those countries has an average of more than 300 new cases per day per million people for the past seven days.
While the number of new cases dipped slightly the previous week for the whole continent—down by 1.7% to 282,000 according to the World Health Organization—that is largely due to the improving situation in South Africa. Excluding South Africa, numbers across the continent increased 18% over the past week, and are 80% higher than what they were at the previous peak. According to the WHO, 21 African countries have seen cases rise by over 20% for each of the past two weeks.
"Be under no illusions, Africa's third wave is absolutely not over," said Dr. Matshidiso Moeti, WHO's Regional Director for Africa, in a statement issued today. "Many countries are still at peak risk."
The vaccine rollout, meanwhile, is of course in the very early stages. Seven African countries have yet to reach 1% of their populations with at least one COVID vaccine; another 23 are below 5%. The island of Mauritius is furthest along with 47.82% of its population vaccinated; Morocco comes next with about 31% of its population having gotten one shot.
The problem at the moment is not demand, but supply. While more vaccines are coming—60 million vaccines are due to arrive for African countries in the coming weeks—it's not soon enough. The WHO reports COVAX will have delivered more than 500 million doses to the continent by the end of the year. The African-manufactured Pfizer and BioNTech vaccines, which will be produced in collaboration with the South African firm Biovac, won't roll off the lines until 2022. The effort will produce more than 100 million vaccines per year once it's operating at full capacity.
"From day one, our goal has been to provide fair and equitable access of the Pfizer-BioNTech COVID-19 Vaccine to everyone, everywhere," Pfizer CEO Albert Bourla said about the effort yesterday.
Dr. Morena Makhoana, CEO of South Africa's Biovac described the development as "a critical step forward in strengthening sustainable access to a vaccine in the fight against this tragic, worldwide pandemic."
Robbie Silverman, Oxfam America's Senior Advocacy Manager and spokesperson for the People's Vaccine Alliance, called Pfizer's announcement "good news," but noting where the vast majority of the company's vaccines had been distributed so far added, "It is simply not enough."
For the complete article: https://fortune.com/2021/07/22/pfizer-covid-vaccines-africa-2022/