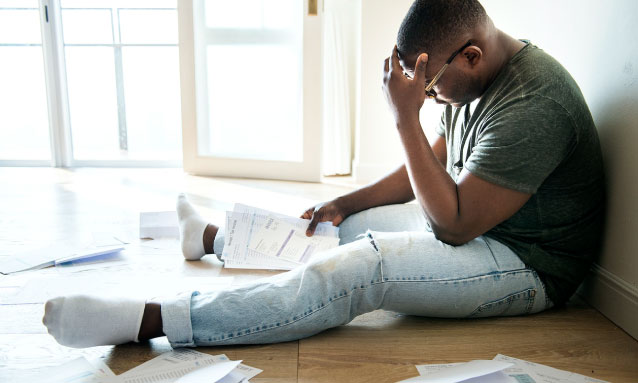 Average price increases in Botswana have reached their highest level in over a decade. The high cost of living is largely driven by government adjustments, according to Sunday Standard.
Statistics Botswana's consumer price data released on Thursday shows that inflation continued its upward trend, soaring to 8.2% in June, the fastest rate this year, up from the May rate of 6.2%. This latest uptick comes on the heels hikes in the prices of transport, housing, water, electricity, gas and other fuels, food and non-alcoholic beverages.

Consumer prices have been rising steadily since the beginning of 2021, soaring each month and finally breached the Bank of Botswana's medium objective range of 3-6% in May, as the inflation rate climbed to 6.2%.
In the past 6 months, private sector prices have shot up by 11.6%, followed by alcoholic beverages and tobacco, which surged by 6.8% while prices for housing, water, electricity, gas and other fuels prices jumped by 6.7%. Food and non-alcoholic beverages prices grew by 5.8%, a 5.9% increase in miscellaneous goods and services, advancing by 5.9%. The highest hike came from financial services providers, who have hiked prices by an average of 10.8% since January. Much of the spike in the inflation rate can be traced back to the Government, as it increased administered prices such as fuel, taxes and levies, pushing domestic prices up from an average of 4.2% in the first quarter of 2020 to an average of 4.8% in the first quarter of 2021. Prices are expected to continue rising in July after state agency Botswana Energy Regulatory Authority (BERA) increased fuel prices again.
The recent surge in inflation has put an end to the low inflationary environment that has been running for ten years. The inflations stated easing with 2012's average rate of 7.5% dropping to 5.9% in 2013, and trended down to 4.4% the following year. By 2015, it had fallen to 3%. In 2016, the inflation rate dropped below Bank of Botswana's threshold, with the rate recorded at 2.8% before increasing slightly to 3.3% in 2017 and retreated to 3.2% in 2018. By 2019, the inflation rate had dropped to below the objective range again, registering 2.8%. In 2020, it plunged to the lowest levels in over two decades as the average annual inflation rate hit new lows of 1.9%.
Earlier this year, the central bank projected that the inflation rate would increase in the near term, and would likely rise above the 6% tolerated level in the second quarter of 2021, taking into account the Government's value-added tax (VAT) hike from 12% to 14%; an additional P1 per litre fuel levy; upward adjustment in electricity tariffs by 3%in 2021 and 4% in 2022; the increase in Botswana Housing Corporation (BHC) rentals; the introduction of sugar tax; the announced increase in water tariffs; and most recently, the introduction of the plastic levy.
While prices are on the rise, Bank of Botswana says it will stick to the accommodative monetary policy, maintaining the bank rate at 3.75% at the previous monetary policy meeting (MPC) in June. The bank rate was last adjusted in October. Bank of Botswana governor central, Moses Pelaelo said prices will continue to rise in the short term, with upside risks emanating from the potential increase in international commodity prices beyond current forecasts, the persistence of supply constraints due to possible maintenance of travel restrictions and lockdowns, and domestically based risk factors relating to second-round effects of the recent increases in administered prices that could lead to generalised higher prices.
"However, these risks are moderated by the possibility of weak domestic and global economic activity, with a likely further dampening due to periodic lockdowns and other forms of restrictions in response to emergence of new COVID-19 variants," the governor said.
Inflation is expected to revert to within the 3-6 % objective range in the first quarter of 2022.
Source: https://www.sundaystandard.info/cost-of-living-in-botswana-keeps-on-rising/