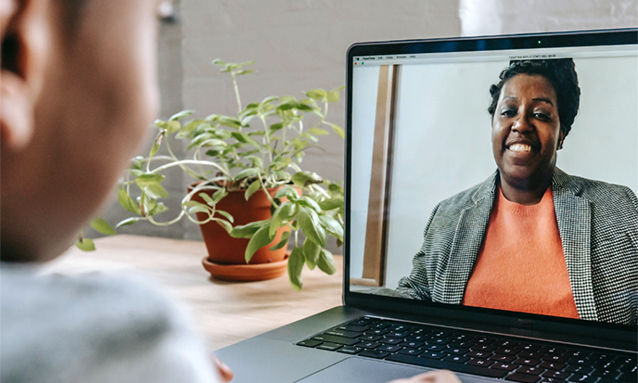 As the COVID-19 pandemic continues to ravage economies and decimate the employment opportunities, we are waking up to the fact that we need to start diversifying our income streams if we are to keep our heads above water. The employment world as we know it has changed, possibly forever. Waiting for a regular job to fall in your lap may not be the best way to get yourself out unemployment.
As companies all over the world continue to crumble, forcing them to lay off employees or close shop, the severe lack of jobs has inevitably escalated. A recent report has shown that many people, mostly the younger generation, are reluctant to revert to the old style of working and would much rather work remotely. Over in the US, employers are having to contend with the headache of a dwindling workforce as more and more employees are opting to quit rather than return to the office. Never has remote working been more appealing.
It is in that spirit that we bring you more online work leads you can try if the idea appeals to you. Remember, at YourBotswana, we only share sites that we have researched and vetted. While they may not all be perfect, in a sea of scammy sites on the often murky world wide web, we can promise you that these are legitimate paying sites.
1.TutorMe
TutorMe is a comprehensive online teaching site that allows tutors to choose from 300+ subjects to teach, including engineering, history, humanities, sciences and social sciences. And the cherry on top? If you build a good reputation with a high teacher rating, you stand to earn over $20 per hour!
Once your application approved, you can start teaching and earning. The site accepts tutors from anywhere in the world, so Tier 3 tutors are welcome to apply. All you need is a quiet room, a computer and access to the internet. TutorMe pays weekly, which may well be music to some.
2. MyPrivateTutor
MyPrivateTutor is one of the largest online teaching sites and attracts scores of students from many countries including Australia, UAE and Singapore. After the application and verification process, you can set your rates and availability to teach online. The best part? You'll receive payment after each session. But there's a slight sticking point! To enjoy the privilege of teaching on the site, MyPrivateTutor deducts 9% of your earnings and charges a small service fee each time you withdraw your money from the platform.
3. Vivaling
Vivaling is a Singapore-based online teaching platform that offers English, Mandarin, Spanish, French and German. Your students will be children of all ages and adults from around the world. The site hires native and non-native English speaking teachers with two years' experience working with children and a certificate or degree in teaching languages.
When you start, you will earn $20 or $21 an hour (depending on your performance during training). Vivaling reviews the rate every six months. At each review, the rate can go up by $1/$2. At the top end, you will earn $26 an hour.
And get this: If teaching is not your thing, you can consider various other paid opportunities like training, mentoring, recruitment and content development!
Vivaling does not charge coaches for training, and any teaching given during training is paid time. While there are adult learners, you will work mainly with children. Vivaling has fantastic tutor reviews as well!

On its website, Vivaling maintains it advocates an environment of inclusivity, diversity and equality in the workplace. It further states that it celebrates the wealth of knowledge and expertise that a global community can offer and invites everyone to be part of its teaching community, regardless of race, colour, age, religion, gender, sexual orientation, gender identity, national origin or disability status.
4. Fluentbe
Fluentbe is an online language school that offers 1-to-1 lessons or in groups of up to four students using webcams and applications similar to Skype. You'll need reliable internet and at least 1-year of experience teaching adults. Online teaching experience is a plus (Skype, etc.).
Fluentbe requires you to be "happy, talkative, engaging and open". You also have to have something you're passionate about, which you will discuss at the interview. You choose when to work, and the students are Polish adult students. Sources say Fluentbe pays $10 per hour.
Apply: You can apply here.
5. AllRight.io
AllRight is a growing English school teaching that focuses mainly on young learners from the ages of 4-12. The students are from all over the world, but most of them are from Russia, Poland, Spain and Italy. You don't need a degree, even though it's a plus. If you don't have a degree, you will need a TEFL certificate and some teaching experience to be considered. Tutors are split into three categories: Standard; Near-native and Native, and your earning rate will be based on whichever category you fall in. 
AllRight requires teachers to commit to a minimum of 15 hours a week, of which six need to be weekends. Lessons are either 25 or 55 minutes long. As you're considered non-native, your rate starts at $8 per hour but can go up to $10 per hour  after six months ($12 for native speakers) based on your performance. 
Apply: You can apply here.
Article by YourBotswana writer