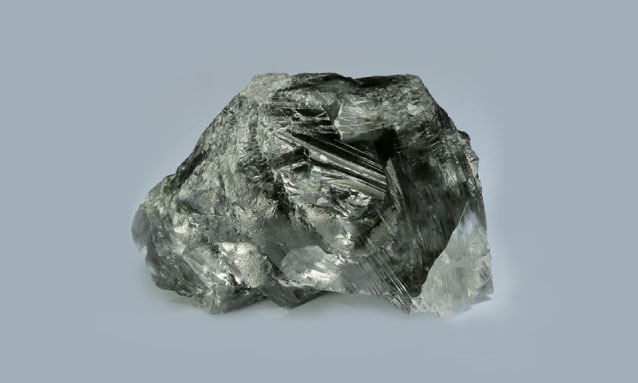 Diamond miner Lucara Diamond Corp has recovered a 1,174.76 ct diamond from its Karowe mine, in Botswana.
It is the third diamond weighing over 1,000 ct to be recovered from the South Lobe of the AK6 kimberlite since 2015. In recent years, Lucara had recovered the 1,758 ct Sewelô and the 1,109 ct Lesedi La Rona diamonds from the South Lobe.
Lucara's latest find also follows hot on the heels of the recovery of a 1,098 ct diamond by Debswana at its Jwaneng mine, in Botswana. When Debswana announced the find on June 16, that diamond was said to be the world's third-largest. The 3,106 ct Cullinan diamond recovered in South Africa in 1905 is the largest diamond ever to be recovered.
"Lucara is delighted to be reporting another historic diamond recovery and its third diamond over 1,000 ct – a world record for Karowe.

"Although complex, these diamond recoveries do contain large domains of top-colour white gems that will be transformed through our partnership with HB Antwerp into valuable collections of top-colour polished diamonds, very much in high demand in the market today," comments Lucara CEO, Eira Thomas.
Lucara notes that the 1,174 ct diamond was recovered in the Mega Diamond Recovery XRT circuit at Karowe.
"On the same production day, several other diamonds of similar appearance – a 471 ct, a 218 ct and a 159 ct – were recovered at the main XRT circuit, indicating the 1,174 ct diamond was part of a larger diamond with an estimated weight of more than 2,000 ct," the company points out.
Source: https://www.miningweekly.com/article/botswana-delivers-another-diamond-larger-than-1-000-ct-2021-06-22